Distance Option
Alphedia Arara and Auraengus Manu are now opening up distance spaces for the Glastonbury retreat in May. 40 spaces will be made available for those who feel the call of the heart to open and heal and love within the heart centre of the Earth.
The spaces to attend this retreat sold out in 2 days and did not make it to being advertised. We now wish to welcome those who feel the call to take part energetically! You can secure your spot now as even the distance spaces for our retreats sell out before the physical event begins! Secure your spot now!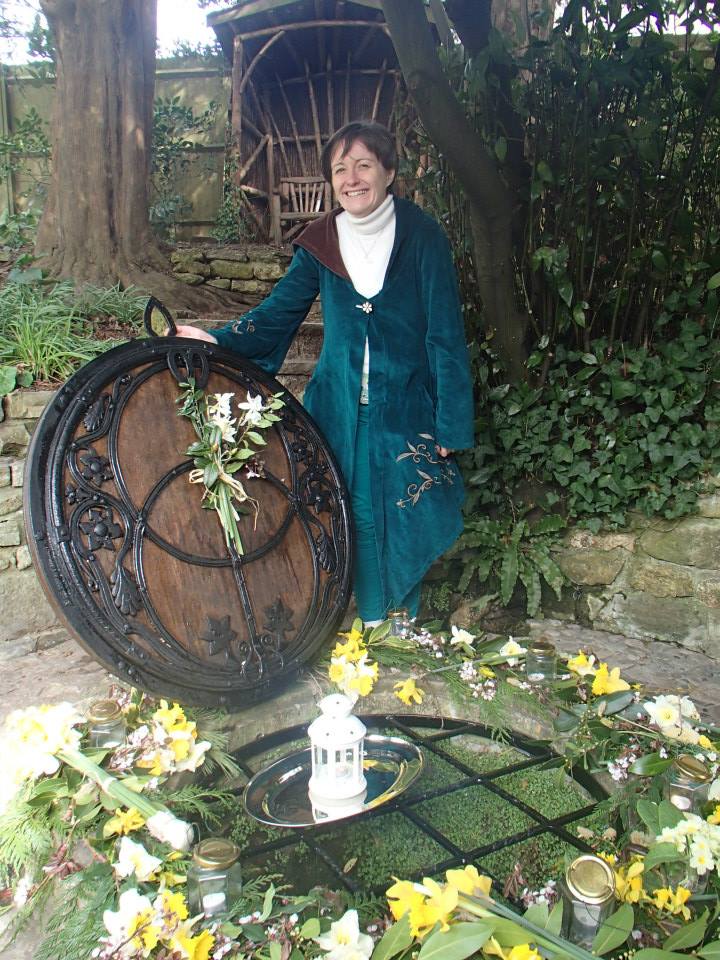 Isle of Avalon One Heart Retreat with Mary Magdalene and the Elementals
Distance option
Please note that this retreat has been moved to the Beltane weekend, 30th April – 3rd May 2021. Content is therefore subject to change, more information will be channelled by Alphedia nearer the time.
Includes audios of all sessions, crystal heart gift, water from the Red and White Springs and the opportunity to ask Mary Magdalene a question on your progress after the retreat.
As part of the distance option your energy and photograph (which you can email us in advance of the retreat) will be called in to the sacred space and your photograph will be taken to all the sacred sites we visit.
Included is a personal channeled message from Mary Magdalene via Alphedia Arara. You can ask Mary one question which allows you to get some guidance on anything which comes up for you during the retreat. You will need to make sure you email through your question within six weeks of the retreat recordings being sent out and Alphedia will then channel your personal message.
You will each receive a crystal gift from Mary Magdalene to support you through this Heart opening experience which will be a crystal heart in either rose quartz, jade or peach moonstone. It will be taken to all of the sacred sites in Glastonbury to collect the energies for you. Alphedia will intuit which crystal is for which participant and this will be posted to you after the retreat has taken place.
We will collect water at the foot of the Tor from both the Red Spring and the White Spring to send to distant participants. This will be sent to you in a small bottle after the retreat has taken place.

The retreat is run with morning, afternoon and evening sessions and you will be sent all of the MP3 audios in the weeks following the retreat, one day at a time.

You will be invited to join the private Facebook Retreat Group where you can find the latest images, videos and news of the retreat and message all the participants, helping you to be part of, and share, the entire retreat experience.
---
Alphedia Arara and Auraengus Manu are delighted to invite you to join them distantly along with Mary Magdalene and the Elemental Kingdom in the magical Isle of Avalon, Glastonbury.
Glastonbury is a famous mystical town in the South West of England, a great number of ley lines converge on the Tor.
Its famous Red and White Water Springs sprout forth at the foot of the Tor which majestically rises from the surrounding Somerset levels.
Known as the Heart Chakra of the World, with links to Faery Kings and Queens, the home of the Goddess, its powerful Heart Portal Vortex calls to the souls of many to experience.
It is with great joy we are opening up distant spaces for this channeled Into the One Heart retreat led by Mary Magdalene and the Fairies and Elementals.
Alphedia Arara will channel many light beings throughout this retreat to support you with deep heart healing and opening to support your movement into living in heart centred consciousness at all times – the One Heart space.
This journey of meditations, attunements, activations and healing supports you in reclaiming inner knowledge and activating dormant codes within your DNA.
The retreat will focus on healing you through the Heart Codes of the land to then support the healing of the Heart of Mother Earth.
We will work with a variety of deities to help you awaken your heart fully to experience the One Heart moment on Earth.
2020 is the year the Heart codes release from Mother Gaia and with it comes the opportunity to fully cleanse, heal, release any trauma and pain you are carrying within your heart from past lives and ancestral inheritance, as well as this timeline too.
Many of you may have experienced lives within this Heart Centre previously, especially if you've had Essene connections.
Mary Magdalene herself resided here after the crucifixion and Alphedia Arara will take you to her energetic healing temple at the foot of the Tor.
Alphedia and Auraengus Manu's retreats are always channeled and this means that participants, those in attendance and those taking part distantly, are able to receive what is most pertinent for them on their soul journey at the time and deep healing is performed with the support of the group.
Goddess Mary Magdalene
This retreat will be led by Mary Magdalene, the representation of the Divine Feminine, whom many feel the call to work with in this incarnation.
Mary will be channeling her wisdom, meditations, attunements and healings to support us as we awaken the Rose Heart Templates within us to be carriers of the illuminated Heart Codes.
Alphedia Arara has run 7 retreats with Mary Magdalene in the past, once in Glastonbury before and is delighted to be asked by Mary to facilitate for her again.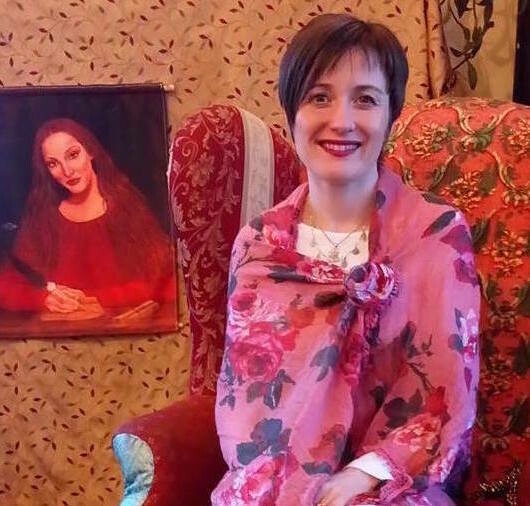 Channeled Message from Mary Magdalene
"Greetings, I am Mary of Magdala.
I am delighted to have this opportunity to invite you all to my Glastonbury Ashram.
When I was on the Earth physically incarnate in the role of Mary I did indeed travel with other Essenes to the foot of Glastonbury Tor.
At this time water levels were higher and hence the name Isle of Avalon. It was a very spiritual heart centre.
Here I learnt from the Nature Beings of the power to heal with them, for my heart was broken.
This opportunity for you all to come with me to the Isle of Avalon again allows us to work on the heart of Gaia, Mother Earth, as Earth Healers, as Earth Wisdom Keepers and as Ambassadors of the Divine Heart.
Mother Gaia is to release three initiations which will upgrade all of your heart codes.
For many of you are still carrying heart pain and heart separation from Divine Source.
Some of you struggle to love each other and love who you are fully and unconditionally.
This is an opportunity for you, to not only heal whatever is stopping your heart fully opening, fully being an expression of the One Heart of Creation, but also the opportunity to catalyse great change within the Heart Consciousness of Humanity.
Three initiations will seed the new Heart codes into key locations.
Glastonbury is where many of the leylines connect and radiate from.
It is a vortex of light which draws many but this vortex can become chaotic so many paths merging, but we are gathered to follow the path of the One Heart.
Through initiations with the faeries we will be able to assist in awakening the Faery Heart within all again.
The Faery Heart is the heart of the Elemental realms and the Elementals will be working with you to build a bridge for you to be able to be an ambassador for them, for you to be able to be guided by them in your Earth healing work.
Whether you are here to work with the dragons, the elves, the gnomes, the mermaids, the unicorns or the faeries themselves, so many of the Elemental beings are ready now to establish stronger links with Humanity.
Mother Earth is processing great inner shifts to dissolve the separation between the realms.
You are being called now to remember your work as an Earth Healer, to remember how to be open like you were during Golden Atlantis to the cooperation between the realms, for they have their magic, they have their healing powers that they wish now to fully share with you all.
Are you ready to fully open your One Heart? Are you ready to surrender years, maybe thousands of years, of heart pain, heart separation?
And to fully stand forth and to declare the choice to live from the heart, disconnected from the mind inverted matrix and the conditioning it has brought forth for you.
I was taught these initiations when I first landed in Avalon, heart broken, but here I healed, here I regained my strength and remembered.
Blessed be."
The Heart of Glastonbury is a powerful Vortex of Light, one of the main parts of the retreat is for us to activate the Sophia Rose Template again within the Heart Centre.
This will be done at the Chalice Well Gardens, with many deities to support you in this heart expansion to return the Sophia Rose Template to Earth.
It has been closed off since the time of Golden Atlantis but many of you are remembering this Female aspect of Source light, you hear her call within whether you are male or female.
We will visit the stunning Chalice Well Gardens where the Red Spring, full of iron meanders through beautiful fairy filled gardens of peace.
Here Mary Magdalene will give you a Divine Blessing through Alphedia Arara which will also be channeled for distant participants.
We will visit the White Spring and enter her deep womb like chambers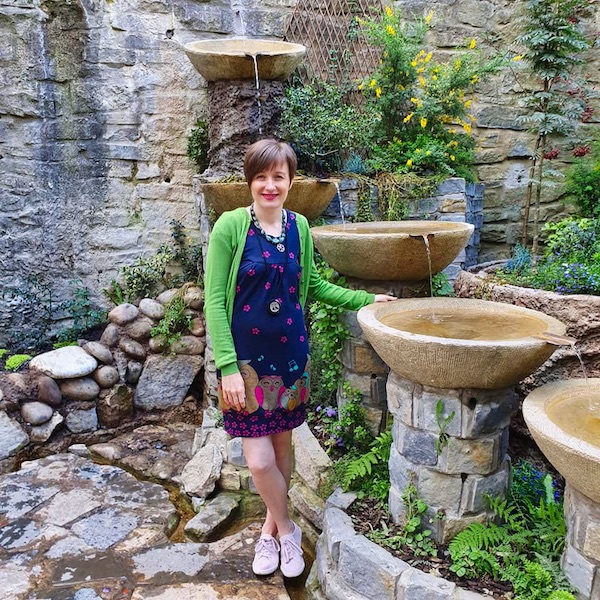 For many of you part of your main mission is to help bridge closer the communications between Humanity and the Elemental Realms.
The Dragons of Avalon wish to work with us to activate Love frequency codes from the One Heart through the powerful ley line network and all its complexities within the Glastonbury area.
We will be working also with Faery King Gwyn Ap Nudd and Faery Queens Morgana and Maeve for Earth Healing.
Helping with increasing the environmental awareness and the importance of protecting planet Earth within Humanity's consciousness.
We will meet the Faery King and Queens on top of Glastonbury Tor and perform a ceremony with the Elemental Realms.
We will work with the Dragon and Crystal Skulls to activate a portal in to the Heart Centre of Mother Earth.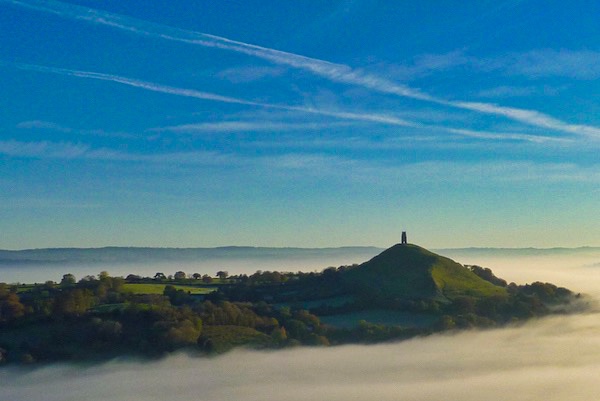 You will also have the opportunity to experience the energies of Glastonbury Abbey and the High Altar and connect with the powerful leyline nodal point and all the Elementals in the Abbey gardens.
Here you will receive your Earth Mission from the One Heart within, which Alphedia Arara will channel for everyone taking part.
You will be attuned to the Pink Ray Codes of Love.
You will experience a Gong Bath healing from Auraengus Manu, Crystal Skull healings from Ardmano and other skulls.
There will be a Cacao Drum Ceremony to open your heart and journey within the Heart Vortex of Earth.
The Venus Starbeings will channel through a beautiful Starbeing transmission to support you with your heart expansion.
Channeled Message from the Venus Starbeings
"Greetings Earthlings, we are ecstatic with joy and love to be able to bring through communications with you to support your Ascension Heart Journey.
We are excited to see so much of Humanity awakening to remember their inner call, their inner purpose and to remember love, joy, sensuality and ecstasy vibrations.
Many of you are ready to fully live through the Heart.
We will work taking you to our Planet to experience the frequencies we live within.
We live within the frequencies of the One Heart Divine Source.
We live in full consciousness of the expression of our hearts and we wish to work on shifting any resistance in whatever way, shape or form your heart is holding, to being in this place all the time too.
We know the frequencies of Earth are very altered compared to our own, but once you have been to this heart space you fully remember and can be there at all times.
As you fully step out of your karmic Earth cycles you return to this place of bliss within.
We look forward to welcoming you on this experience journey.
Till we meet in the Heart dear ones. Adoni."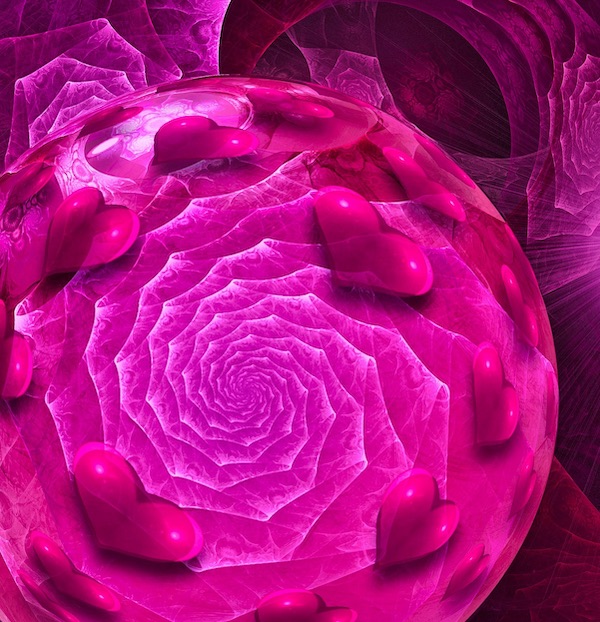 This is an opportunity for you to fully honour yourself, to fully recognise your path as an Earth Healer and to experience one of the most powerful spots in the World.
Alphedia Arara is an experienced retreat facilitator and healer and is able to do this with humour and create a relaxed, friendly retreat environment, with many returning again and again to come on retreat with her.
Alphedia Arara will support your retreat experience with her sound healing through the powerful Tibetan singing bowls, high vibration crystal bowls, chimes, percussion, light language channeling and toning and drum.
---
If you have any queries or wish to discuss  this retreats distant option prior to booking please email [email protected] where assistance will be offered.
Hundreds of people have enjoyed Mary Magdalene retreats remotely with Alphedia over the years on the sacred Isle of Iona, one of the other Heart Portals of the World, and participants have experienced profound soul shifts.
This retreat will support you more fully in moving into Fifth Dimensional Consciousness living, harnessing the One Heart frequency and building a bridge between Humanity and Nature's Guardians, the Elemental realms.
You will meet your own Elemental guides, receive your missions with them and work with the Crystalline Kingdom to support you with full Diamond activations of the DNA.
As you surrender into the Heart, into the Oneness, your soul will experience a peace, deep understanding and a love that is all encompassing, pure, and light.
---
Cost and payment options

The cost of the retreat distant option is £300 inc VAT for EU, Rest of World £250.
Book Distance Option
After paying please fill this form with your details
Please fill this form with your details after payment
---
If you would like to attend and would prefer to pay in installments, please email us at [email protected] to arrange and pay your deposit.
---
Testimonials from previous retreat participants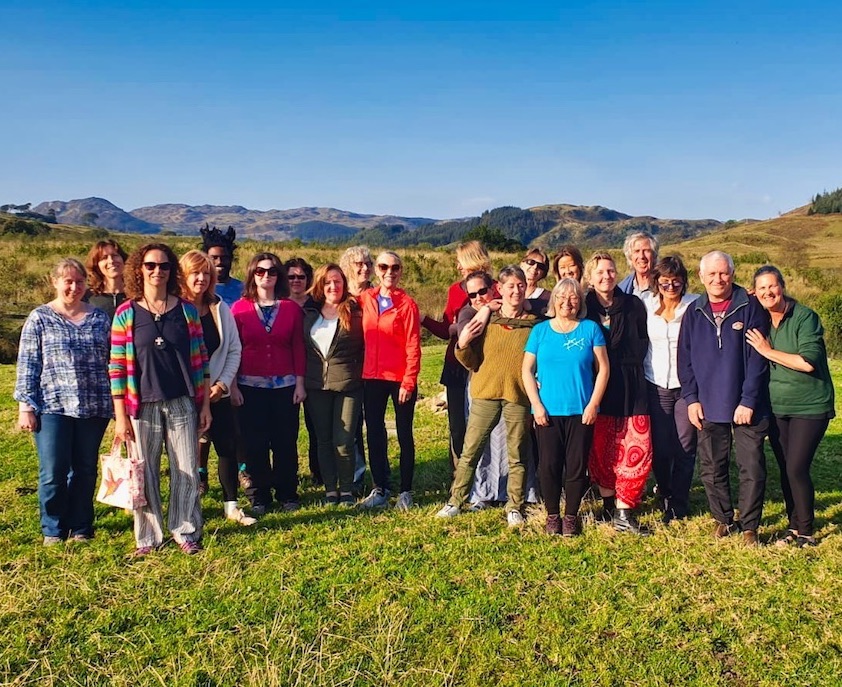 "I attended the autumn equinox retreat with Alphedia & Auraengus & returned feeling like a shift had taken place. The setting was perfect & the accommodation comfortable. The food, as ever was fantastic. Alphedia really gives a lot of herself on these retreats & makes an effort to connect with everyone.
It is a great environment to release outmoded patterns & behaviours & Alphedia & the guides she channels always seem to get to the root of the problem or belief that needs acknowledgement, love & ultimately clearing. The meditations & attunements were powerful & the ceremony on the last night was deeply transformative & emotional. The focus went on the individuals who needed it most during the 3 days & the space was held lovingly by the rest of the group. That said no one was left out and everyone got personal guidance. I love the inclusion of earth healing when healing oneself, as for me this is what makes me feel of service & compounds the healing that has taken place.
This is the second retreat with Elemental beings & definitely won't be my last. Through doing the workshops & retreats my life has changed dramatically and has led to a life more filled with joy & purpose. Alphedia & Auraengus have helped me through major life changes that have seen me leaving my career as a pathologist at the pinnacle of success (I was about to become a consultant) to follow my spiritual path. A decision I am grateful for every second of every day. I am very grateful to have found my tribe." Ashana, England
---
"I have attended a number of channeled retreats with Alphedia and Auraengus and they are always extremely powerful and expansive. The other people from around the world who attend end feeling like soul family who you haven't seen for several lifetimes! Alphedia has the ability to channel Beings of Light for hours (and days) on end, and hold a safe container for the entire group. I am able to receive deep healing, insights, and powerful transformation. I know I am always altered on myriad levels during and after attending one of these retreats and they are a deep gift to my Soul." Kristin, USA
---
"This was my first retreat with Alphedia. If I had one word to describe the experience it would be CHANGE. I am regularly participating in Alphedia's workshops for about 2 years now and I often feel that layers get peeled away for the truth and love and grace within me to come through. With this workshop it was layers, and layers and layers. I now feel a true remembrance of who I am, how to access what my soul already knows and how to be. I'm not saying everything is sorted, the journey continues, but the retreat was a real game changer. All the while you get the opportunity to connect with many beautiful and like minded souls, spend time in lovely holiday cottages in the gorgeous Scottish landscape of Kilmichael Glen and get to taste yummy food. Alphedia is a very experienced and generous workshop facilitator. Always personal in her approach she will go the extra mile in order to bring through healing, wisdom and love – and even tough love if that is necessary to foster growth and development. The retreat and every being joining it was beautifully held by Alphedia and Auraengus and I feel blessed for being part of it. With heartfelt thanks." Yvonne, England
---
"It was my first retreat with Alphedia and Auraengus, and was a truly wonderful experience. Alphedia is a magnificent facilitator and channeller who provides the tools for self sovereignty, and encourages such with great compassion. It was also great to meet those who do the workshops from a distance. A lot of work done well, and thanks also to Auraengus for keeping us all fed! Sarian, UK
---
"I take the opportunity to express profound gratitude for the retreats I've participated in. I acknowledge that it takes great organizational effort before, during and after and much stamina during the actual event. THANK YOU, Alphedia and Auraengus, and all the support team!" Brenda, UK
---
"I can't thank you enough for this incredible retreat. All that you shared and taught and channelled! You go far above and beyond to help and share with everyone. So receptive, open, and down to earth, you create an amazing space for people to heal, transform and release. Your ability to get straight to the root of the issue and work through it with the person in such a clear unwavering strength is amazing. You empower us all! Words can't properly convey my awe and gratitude for all that you do!! And for Auraengus, his wisdom, his serenity, his nourishing and healing. All that he holds together in the nurturing of everyone there in person!! I really hope to join you for the next retreat in person, wherever that will be!" Anna, Australia
---
"Thank you so much for hosting facilitating organising guiding channelling supporting journeying with ­us holding the space for us during the amazing autumn Equinox retreat. I am a changed person! I could say a lot more, but I think that sums it up nicely. A few very significant shifts have occurred during working through the recordings, and I have gained and learnt so much from listening to your discussions and sharing your knowledge and wisdom. Thank you Thank you Thank you." Michèle, UK
---