Transforming Lower Emotions of Jealousy and Bitterness
Rafundus Dragon Crystal Skull Healing
Thursday 17th March 2022

9:00pm – 10:00pm GMT
£10 (£12 for UK including vat)

(There is no video or recording of this distant healing session)
Join Alphedia Arara and Auraengus Manu and their beautiful 10 inch black obsidian dragon skull Rafundus for this next instalment of the  powerful transformative healing series on lower emotions.
As we built up to the Spring Equinox the energies are supporting us in further collapsing of the emotional matrixes and grids humanity exist within.
The Dragons are powerful transformative light beings who are excellent to work with to transmute lower emotions out of our matrixes.
For lifetimes we can have been trapped in these grids unknowingly, as the root issue has not been realised or remembered in this lifetime.
For others it may be that these emotions surface and there are many layers to work on healing.
The Dragons skulls have come forward asking to be of service to humanity at this time.
This week Master Dragon Skull Rafundus will be disconnecting us from the emotions of Jealousy and Bitterness.
Many lightworkers bury this emotion very deep having the conscious awareness that it is a very detrimental emotion to health.
We may not feel jealousy or envy in this timeline but may have in a past live which may have driven you to actions that have created miasms in your matrix.
Perhaps you do hanker for something someone else has or for an experience you see others having and you want to receive.
Jealousy and envy can be blocks to our manifestation abilities.
Rafundus will help you move into acceptance of where you are, work on your ego wounding and assist you in moving into a balance of the abundant divine creator within.
This will be a deeply healing, transformative experience this time working with the Dragon energies of Rafundus.
The first twenty minutes of the transmission Rafundus will work with you to find any jealousy and envy vibrations stored in your chakras or matrix and start to dissolve it
The next twenty minutes he will work with you to move into acceptance within of who you are knowing you can manifest your dream reality
The last twenty minutes will be liberating you from the collective humanity programming of jealousy and bitterness consciousness removing any past life pain of these emotions and ancestral inheritance.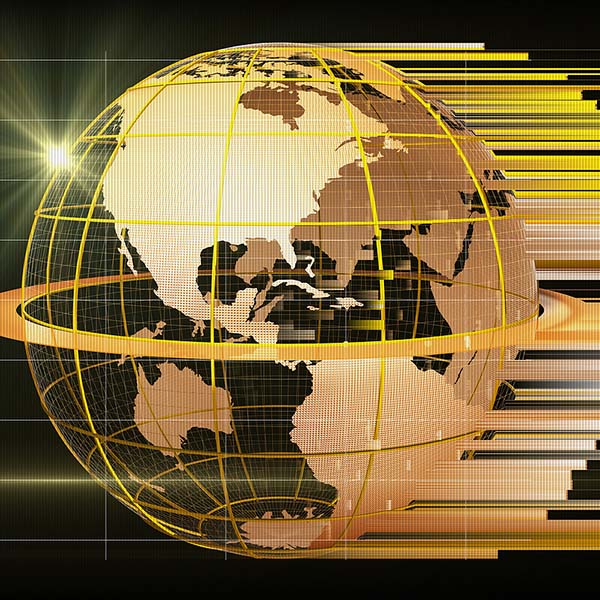 Channelled Message from Rafundus:
"Greetings, greetings, greetings,
On the Eve of the Virgo Full moon and a couple of days before the equinox still point I am honoured to work on clearing up the final matrix humanity is ready to be released from at this time.
Jealousy is a vibration born out of lack matrix. One is only jealous of others when they feel they are lacking something within.
Envy is a more destructive emotion that drives humanity to separate from their creative process flow.
It weakens you and stops you from opening your heart to know there is enough for all.
That you in all your beautiful soul light are enough and can be strong and creative.
Active and empowered. Like all the lower emotions however they can act as drivers as motivation to change and to receive.
The lowest emotion is apathy. Few humans experience that emotions but is one that tends to underpin jealousy vibration but playing on the pain body of what is the point.
Now is the time to really make the choice of what ways of being you wish to let go of.
To really commit harnessing the equinox portal energies to bring in change and to feel the inner joy within.
Allow me to support you in breaking down further grid barriers to your ascension as the higher gateways prepare to open and you choose to prepare to step through them.
Namaste."
---
As always Alphedia Arara and Auraengus Manu will be holding the space to connect in each and every one of you who wishes to part of this transmission to the consciousness of Rafundus.
There will be no live recording or video of this, as this is a real time receiving transmission.
If you book at least an hour prior to this transmission your name will be placed under Rafundus and called in by Alphedia Arara at the start of this transmission.
It is advised that you drink plenty of water before and after this transmission.
If you are active during it and unable to meditate, then take time when you are able to meditate to connect with Rafundus and ask to integrate all the healing work that has been done on you and it will be so.
You may wish to print out a photograph of Rafundus and place this under your pillow/chair whilst you meditate or carry it with you if you are going about your daily business at this time.
---
Transforming Lower Emotions: Jealousy and Envy
Thursday 17th March 2022

9:00pm – 10:00pm GMT
£10 (£12 for UK including vat)

Please book at least one hour if possible prior to the transmission for Alphedia to place your name under Rafundus
There will be no audio, video or recording of this real time transmission.
It is happening in the multidimensional universal form of consciousness.
[btnsx id="15065″ link="
---
Testimonials from Previous Group Healings
"It's awakened my own spiritual path again!! Been more focused xx🙏I love the skull healings think they are great." – Sherling Group Healing
"Loved the healing with Samanka! As Auraengus said, it felt as though she was etherically re-wiring and making new connections in my brain. Just before the end and integration I most definitely felt a warm flood at my temples! Amazing! Felt quite altered and with a new clarity ….. fab healing, thank you!❤️" – Samanka Group Healing
"Wow, totally blasted away and still integrating. Became very tired approx 1 hour before the transmission. Started meditating and was off and gone immediately. If one of my cats hadn't started asking for attention after one hour I probably would have fallen into very deep sleep immediately after. Remember small bits of several recurring themes passing through my field. But not much detail. Will tune in again this evening and ask dear Ardmano if there is anything that I need to remember or integrate consciously. Feeling at ease and tired today. Decided to relax and take it very easy to allow further processing.
Thank you🙏so much dearest Alphedia and Ardmano! Feels like a major shift!!😘🤩💝💖🌈" – Ardmano Group Healing
"Thank you and Rafundus so much for this wonderful, profound healing!🐉✨🌟Incredible, honestly" – Rafundus Group Healing