Tuesday 19th February 2019
7:30pm-9:30pm
Glenholm Spiritual Centre, Scotland ML12 6JF
Alphedia Arara welcomes you to this Full Moon with the Goddess Quan Yin and the Whale Consciousness.
Quan Yin is known as the Goddess of Compassion and this Full Moon which takes place at 15.53 is in the Sun sign of Virgo.
In this workshop:
Alphedia Arara will channel live Kwan Yin and the Whale Consciousness.
You will be supported on a self realisation exercise to look at how you are physically doing at this time and what your Lemurian self is wishing you to know.
You will have an ascension sphere attunement with the Whale Consciousness helping you to reconnect to Lemurian Earth frequencies.
You will then be led on the powerful channeled healing meditation with Kwan Yin and the Whales.
Personal messages will be channeled for those in attendance and those taking part distantly, who book before the workshop takes place, will also receive a personal message too.
The full moon is a great time to focus on healing, to focus on self awareness and especially as this time on the Ascension process when everything is speeding up and the vibrational shifts are so fast.
This moon is going to help you anchor and stabilise through the physical self so that you are able to clearly see the path ahead.
This is a moon that will help you with direction but reconnect you to the Ancient Wisdom.
The full moons are always an excellent time to keep abreast of the changes and Alphedia supports the journey for you with beautiful sound healing and she also channels live the Tibetan singing bowls, the Crystal singing bowls and the percussion to make this a beautiful healing evening to honour ourselves and connect with Mother Moon at her fullest.
This will be a Super Powerful Full Moon as the healing energy will be the strongest as the moon is the closest to Earth at this Super Full Moon.
Don't miss out on this opportunity to help your soul's advancement in healing and shifting any blocks that are standing in your way.
Channeled Message from Goddess Kwan Yin
"Greetings, greetings, greetings. I am the Goddess Kwan Yin.
I come forth along with the Whale Consciousness to support you all at this Super Snow Full Moon.
At this full moon the moon will be the closest this year to Planet Earth maximising the healing energy.
I have come forth not only as the Goddess of Compassion but also as an Ascended Master to support you in the deep awakening with the heart.
I am joined by the mighty collective consciousness of the Whales.
Now the whales often are known as the Melchizedeks of the ocean for they are on the Earth as highly sentient, high vibration, intelligent light body beings.
The whale's job is not only to stabilise the Earth's grids and to anchor them in the depths of the watery oceans but also to transmit high frequency sonar resonance to keep Mother Earth's bio-resonance feedback strong.
The sound of the whales, although inaudible to those of us on dry land, is able to heal and stabilise humanities connection with Mother Earth.
This full moon in Virgo the Earth sign is all about supporting you in your connection with the Earth.
When you are disconnected from the Earth you manifest instability emotionally, you struggle financially, romantically and your soul feels lost, depressed, unfulfilled on some level.
It is important for Humanity to have compassion for the whales and in this full moon workshop we will also include an Earth healing for the whales to thank them on behalf of Humanity to send them healing and compassion and love to strengthen them and support them on their Earth mission. Whales are powerful healers.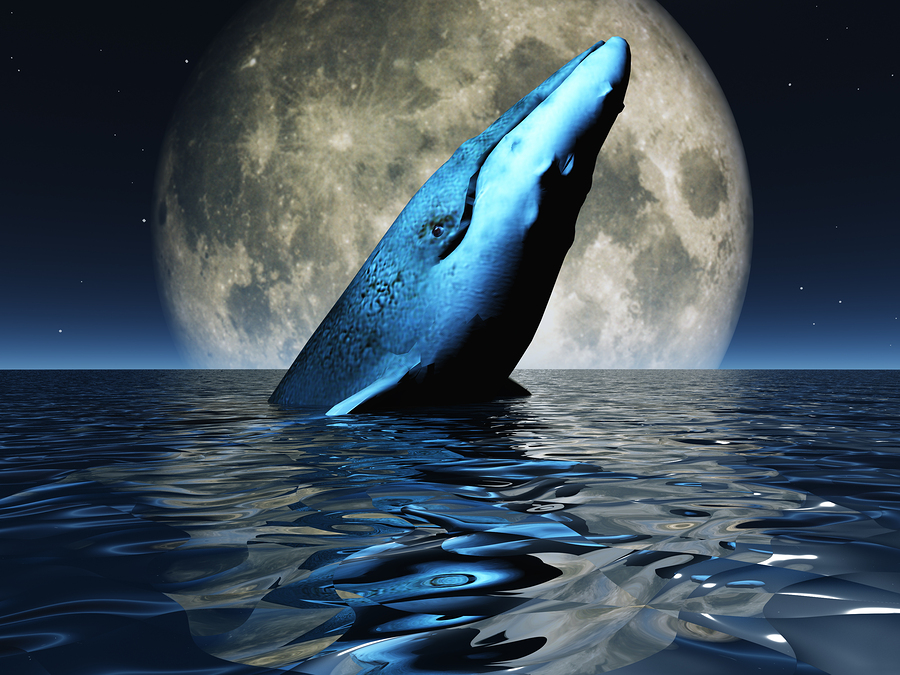 I will take you in to a special etheric temple. This was a temple that was used in ancient Lemuria.
The first time that I Quan Yin came to Earth was as a Lemurian and this moon's energy is supporting us in the reconnection with our soul ancestry to remember our various incarnations on the Earth and to support us in reawakening of our Lemurian knowledge.
Know that at the time of Ancient Lemurian Earth's vibration was much higher but Mother Earth is increasing her vibration and a big shift will occur as we move more fully in to this trinitisation process at the Equinox when you become more into your Divine Alignment with your soul.
This moon's energy is a preparation for you for the shifts that are to come and I and the whales are going to support you in stabilising your energy systems giving you the codes that your soul is requiring to be reactivated within you to help you feel more stable through this moon cycle.
This next moon cycle is all about Earthing it is all about reconnecting into the Earth and her wisdom but it offers deep healing opportunities for you so we will work on looking at what is requiring healing in your life at this time and re-accessing your Ancient Lemurian self's knowledge for the Ancient Lemurians were self sufficient in their healing and this is what you are moving in to.

A deeper connection with the physical body which represents the Earth element within your vibration field and with this deeper connection to the Earth body you are able more easily to bring it all into balance.
Every ailment has a vibrational imbalance which is allowing it to pertain and we wish to support you with our love and compassion in doing this deep healing work this moon cycle.
I look forward to connecting with you and supporting you with the deep soul healing. Adoni"
---
Purchase recorded workshop; Kwan Yin & the Whale Consciousness Full Moon Workshop – Deepening your Earth connection
£25
The mp3 recording of the workshop will be sent to you.
Buy Recorded Workshop
---
Goddess Kwan Yin Ascension Spheres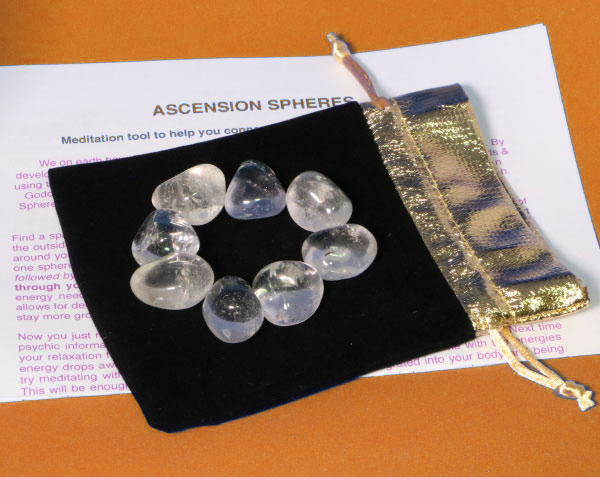 We on earth have been given this meditation tool to assist in our own personal spiritual development and in working together with others, the raising of the collective consciousness. By using the Ascension Spheres people can access and attune to the energy of Archangels, Gods & Goddesses, Star Systems, Planets, Elementals, Rays and other higher energies. Ascension Spheres consist of 8 crystals or stones which contain a special energy portal, in a tin and satin pouch, with instruction sheet.
These are imbued with the essence and presence of Goddess Kwan Yin, to enhance your growth and experience while engaged on the workshop.
Buy Ascension Spheres
---