In this workshop Spiritual Author Alphedia introduces you to the magical world of crystals.
You will learn what crystals are, connect with different crystal types, learn how to use them for healing and how to meditate with them.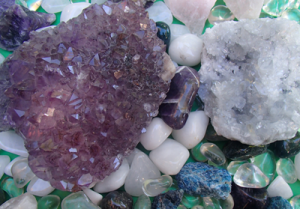 Thursday 29th October 2015
Alphedia will also show you how crystals open up your sixth sense, introduce you to Crystal Beings and take you on guided meditation with crystals.
Crystals can harmonise your living space and bring balance, peace and calm into your life and have been used for thousands of years in various cultures.
Buy Recorded Workshop: £30
---