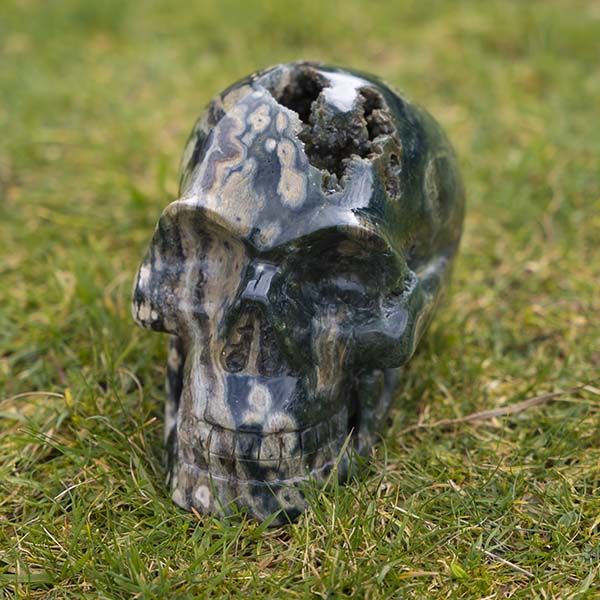 Sunday 5th June 2022
9:00pm – 10:00pm BST
£10 / Uk £12 (inc Vat) 
(There is no video link or any recording of this distant healing session)
This week our beautiful 7kg Green Jasper Geode Crystal skull Samanka offers her assistance.
As we move further into the New Earth Template our organ templates are being refined, offering us the opportunity to hold a higher frequency template of perfection within.
We continue this series with upgrading the liver organ.
The liver organ is very important in our detoxification process. It is responsible for over 500 functions in the body.
The liver makes proteins and stores iron, and vitamins as well as removing waste products from the blood.
When the liver can no longer function properly it can cause imbalances in our hormones that regulate growth, serotonin, sexual behaviour and ability to process fat in the body.
The chakra of the liver is solar plexus and the healing colour for the liver is green.
When it is energetically balanced the liver is happy, joyful, you are able to make decisions and choices from a place of power.
When the liver is out of balance we experience anger, pettiness and even hatred. Abuse of power issues and can feel weak.
A balanced healthy liver is particularly important for woman as they go through the changes in later life hormonally.
In this healing transmission with Samanka
The first 20 minutes Samanka will work on the top most liver issue effecting you at this time. Clearing and releasing the vibrations causing imbalance.
In the second 20 minutes she will work on releasing anger, sorrow and any ancestral and karmic inheritance effecting your liver. Giving you insights into lifestyle changes required and further areas to work on if required in your liver healing.
In the last 20 minutes you will be receiving the crystalline matrix upgrade of the liver organ.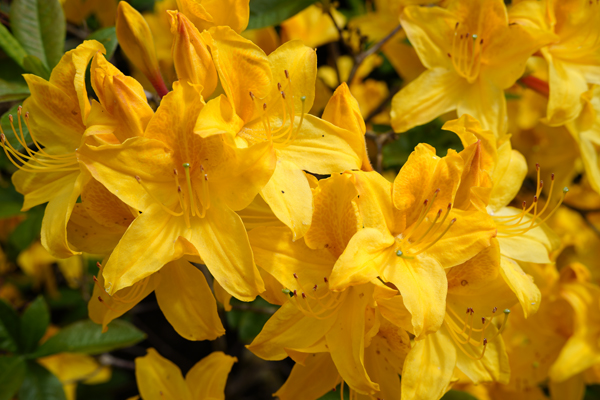 Channelled Message from Samanka
"Greetings Dear Ones
It is an honour indeed to work with my powerful healing energy to support your liver organ upgrade.
In modern life on Earth the liver organ is struggling to maintain balance.
Excess alcohol consumption (more than twice a week, even one glass).
Chemicals in your water and food, environmental toxins and stress all affect the liver functioning greatly.
Medication and medical procedures also can have an impact.
I will be working by running a specific green healing light through your liver organ to fortify and purify them.
We will work on any ancestral misaims affecting your liver organ.
Remove any entities stuck there and shift any truamatic emotions lodged within the liver organ.
You will receive the upgrading of the crystalline matrix of the liver.
It is key to flush your liver with lots of water after this healing to release the toxins released.
I look forward to supporting whatever healing your liver requests.
Namaste"
---
You can also amplify and focus your healing by setting your intentions when you connect in with Samanka.
For instance any ailments or ways in which you are currently unbalanced at this time on Earth.
As always Alphedia Arara will be holding the space to connect in each and every one of you who wishes to part of this transmission to the consciousness of Samanka.
There will be no live recording or video of this, as this is a real time receiving transmission.
If you book at least an hour prior to this transmission your name will be placed under Samanka and called in by Alphedia Arara at the start of this transmission.
It is advised that you drink plenty of water after this transmission.
If you are active during it and unable to meditate, then take time when you are able to meditate to connect with Samanka and ask to integrate all the healing work that has been done on you and it will be so.
You may wish to print out a photograph of Samanka and place this under your pillow/chair whilst you meditate or carry it with you if you are going about your daily business at this time.
---
Sunday 5th June 2022
9:00pm – 10:00pm GMT
£10 (£12 for UK including vat)
Please book at least one hour prior to the transmission for Alphedia to place your name under Samanka
There will be no audio, video or recording of this real time transmission.
It is happening in the multidimensional universal form of consciousness.
---
Testimonials from Previous Group Healings
Loved the healing with Samanka!
As Auraengus said, it felt as though she was etherically re-wiring and making new connections in my brain. Just before the end and integration I most definitely felt a warm flood at my temples! Al Sallah Klein Samanka Healing
She left my energy field tingling 💕 very supportive! Leslie, Samanka Healing
I found this healing with Samanka very powerful and supportive! Michelle Samanka Healing
"For a powerful healing for not only us but also for our ancestors and our descendants too. Feeling blessed to have experienced it❤❤❤" Anne, Lunarity Group Healing
"Amazing, with lots of insights. At the very end Lunarity asked me to feel the love from my ancestors. Wow, so powerful! THANK YOU ALPHEDIA & LUNARITY!!!💗🙏💗" – Amy, Lunarity Group Healing
"Wow, totally blasted away and still integrating. Became very tired approx 1 hour before the transmission. Started meditating and was off and gone immediately. If one of my cats hadn't started asking for attention after one hour I probably would have fallen into very deep sleep immediately after. Remember small bits of several recurring themes passing through my field. But not much detail. Will tune in again this evening and ask dear Ardmano if there is anything that I need to remember or integrate consciously. Feeling at ease and tired today. Decided to relax and take it very easy to allow further processing.
Thank you🙏so much dearest Alphedia and Ardmano! Feels like a major shift!!😘🤩💝💖🌈" – Ardmano Group Healing
"Immediately felt lighter – much lighter – after the session – a lot of release continued from my night before – feminine energy blocks – and slept through the night. 3 cheers for me. And Ardmano
" – Ardmano Group Healing