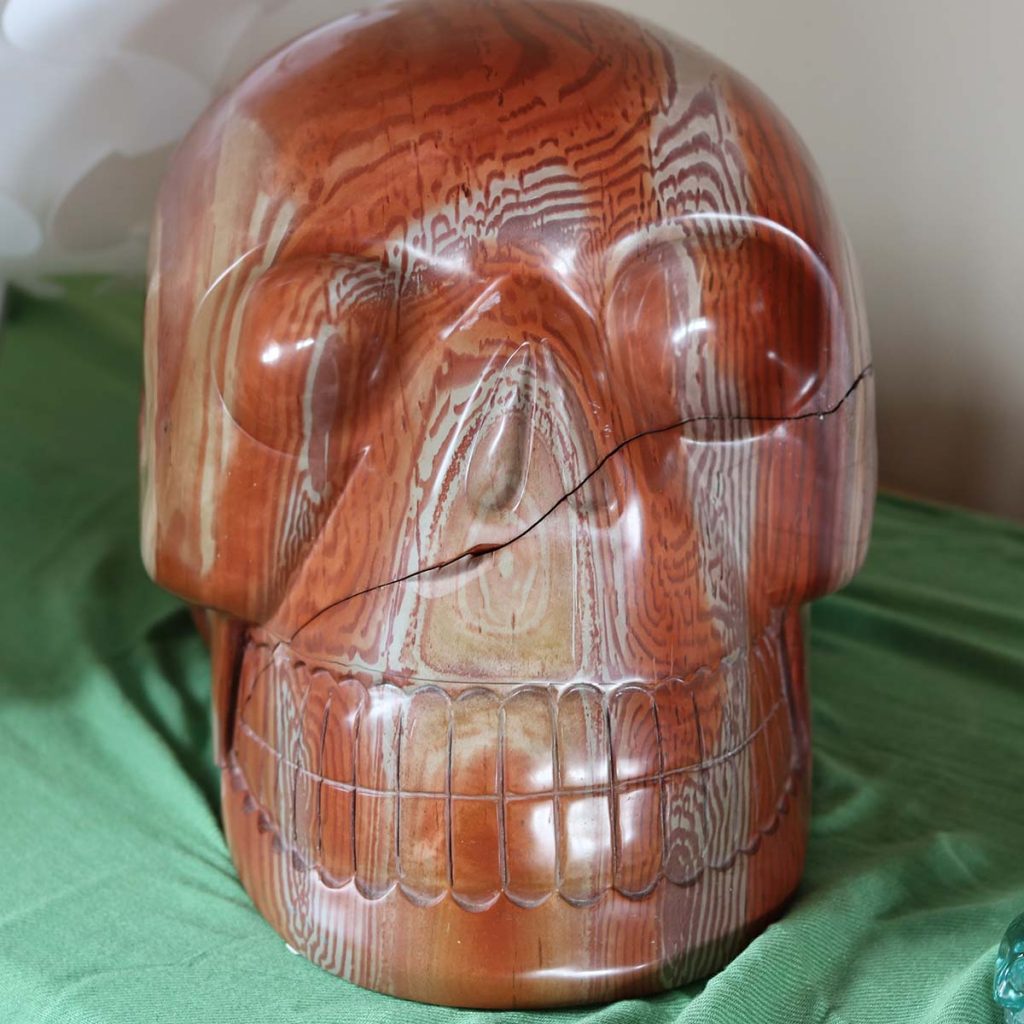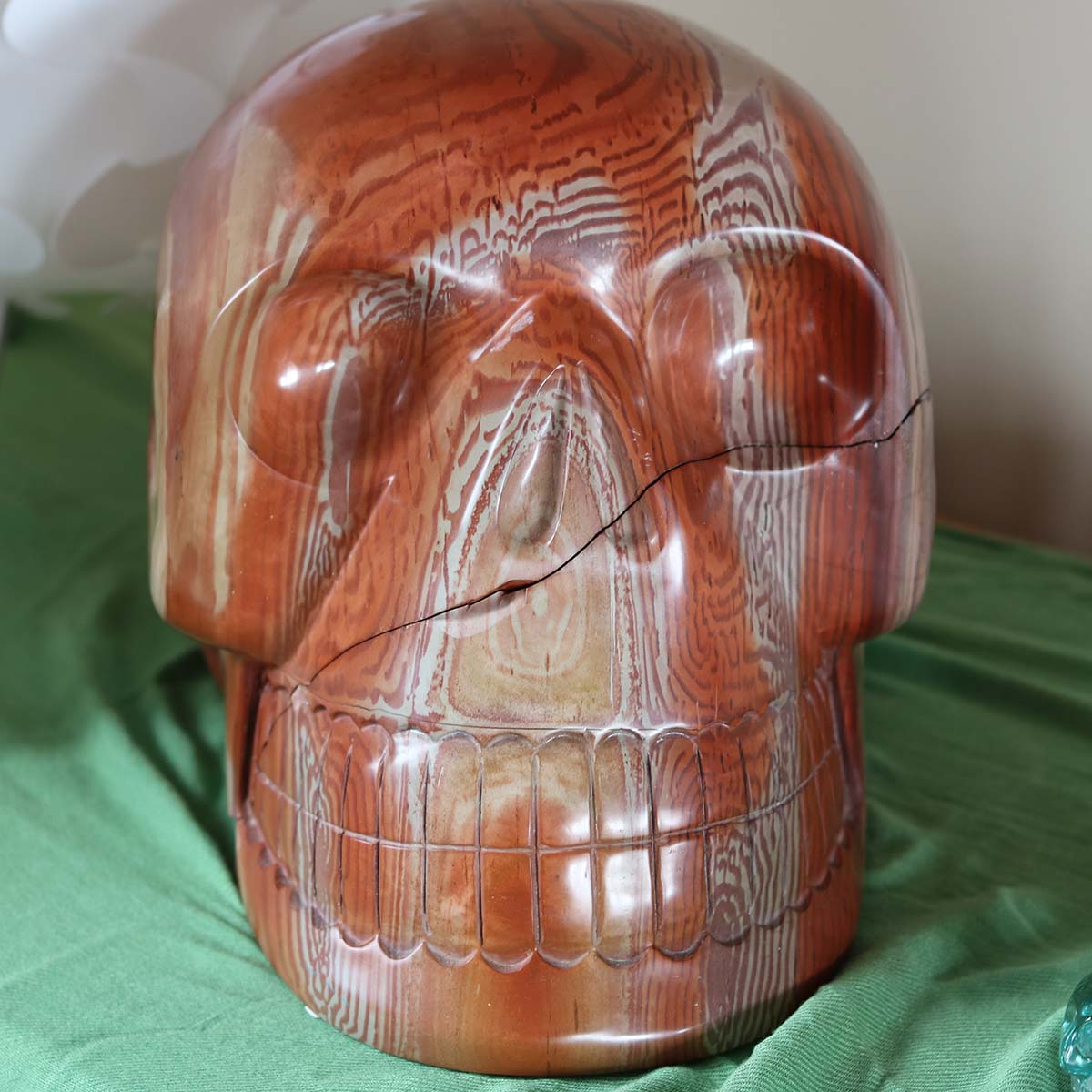 Saturday 4th July 2020
10:00pm – 11:00pm BST
EU: £12 (inc Vat), Rest of World: £10
(There is no video or recording of this distant healing session)
Lunarity is a rare Snake Skin Jasper crystal skull who specialises in pastlife timeline and ancestral healing.
This Full Moon Lunar Eclipse is marking an end point to our connection to the 3d matrix for those ready to be set free.
In this hours healing session Alphedia Arara will with work with Lunarity, starting by calling in the names of everyone taking part in the healing and placing them under the skull for the hour.
Lunarity, like Ardmano the Preseli Bluestone skull, works on the multi dimensional aspect of your soul.
She specialises in helping you to identify patterned responses and ways of being and attidues you are holding to other souls you may be constantly reincarnating with.
Some time in past lives we don't fully close of the timelines which can lead to time line bleeds occurring in this current time line.
Irrational fears, unexpected anger, feelings of self doubt, hatred, annoyance and paranio can all stem from time line bleeds.
Now with this Eclipse Portal we have the opportunity to close and heal these timelines quicker and release what is holding us back as we move into the New Earth.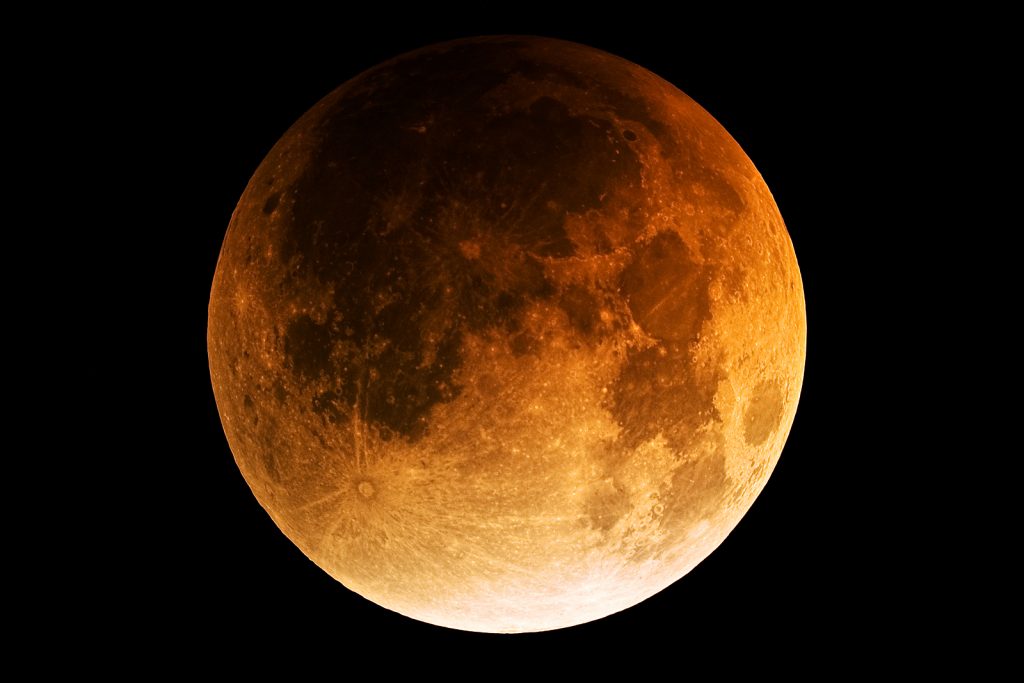 Channelled message from Lunarity
"Greetings it is an honour to offer this healing to support you all in your soul ascension.
I offer in this hours healing to help you surrender the outmoded ways to be on Earth and to move you into your true soul alignment unburdened by karmic and ancestral ties.
For the first 20 minutes I will be working with you in clearing emotional responses which have been constructed by you as responses due to past life miasms.
In the next twenty minutes we will work to heal any presenting issues with certain people in your live who you chose to come forward to help your soul grow and them vice versa.
In the last twenty minutes we will be closing off any timelines you are ready on a soul level to complete.
This will be a powerful healing transmission for you all.
I suggest you take a few minutes at the start of the transmission to tell me telepathically any issues you specifically want to work on consciously.
Other wise I will guide your soul through this healing session.
Namaste"
---
If you book at least an hour prior to this transmission your name will be placed under Lunarity and called in by Alphedia at the start of this transmission.
It is advised that you drink plenty of water after this transmission and if you are active during it and unable to meditate then take time when you are able to meditate to connect with Lunarity and ask to integrate all the healing work she has done on you and it will be so.
You may wish to print out a photograph of Lunarity and place this under your pillow/chair whilst you meditate or carry it with you if you are going about your daily business at this time.
Alphedia Arara will hold the space with Lunarity for this hour's healing transmission.
---
Lunarity Crystal Skull Transmission Remote Healing
Saturday 4th July 10pm BST
EU: £12 (inc Vat), Rest of World £10
Please book at least one hour prior to the transmission for Alphedia to place your name under Lunarity.
There will be no audio, video or recording of this transmission as it is happening in the multidimensional universal form of consciousness.
(This transmission is live only and will not be recorded)
Book Lunarity Crystal Skull Remote Healing