The energies of this Full Moon are all about self nurturing, they are all about the Mother Energies and the Emotional Self.
Mary Magdalene assists us with healing of the self so that we are able to receive nurturing on a deep level, in turn elevating the heart chakra.


Saturday 22nd December 2018 

7.30- 9.30pm GMT
Glenholm Schoolhouse, Broughton
Scotland ML12 6JF
Alphedia Arara welcomes you to the final Full Moon of this year. The Full Moon is in Cancer at 17.48 GMT.
This month the Ascended Master Mary Magdalene has come forth to lead us through this Full Moon journey.
In this workshop Mary Magdalene will use her compassion to support you in doing deep self healing work through live channeling, a self realisation exercise to look at where you are being un-nurtured or un-nurturing in your life at this time and why.
At the end you'll receive a Mary Magdalene healing attunement in the Ascension Spheres.
You will also take part in a manifestation exercise for 2019.
Those in attendance will be able to ask Mary a question, those taking part distantly, who book before the workshop takes place, will receive a message channeled through by Alphedia from Mary the next day.
The energies of 2018 have been intense for many and as we move into 2019 it is a year that is a culmination of the first seven year cycle since the 21.12.12 shift.
It is now time for Light Workers to really honour themselves and to work with Gaia's new Earth template.
It requires us all to be able and willing to receive nurturing.
Key to the nurturing energies is that it brings you into alignment with your soul's path and truth more easily.

Self nurturing is something that is difficult for many.
Many did not receive nurturing as a child and if the soul is not nurtured through love, for whatever reason, in the first five years this can manifest various medical, physical issues as well as mental and emotional.
Now it is time to reset yourself to move in to the brighter Dawn.
---
Channeled Message from Mary Magdalene

"Greetings, greetings dear ones
It is, as always, a pleasure to come forth with this opportunity to support you through this next stage of the evolution of the Earth.
I come forth as a powerful Earth healer, sorceress and with a deep understanding of events that are to occur in 2019 for you all through the Trinitization process.
This was a process that I went through with Yeshua to bring forth the Holy Grail codes, to activate them to assist humanity in moving into a deeper place of love and understanding and ultimately the dismantlement of world orders which were keeping people in fear, retribution, jealousy and anger.
But these are the polar opposites to nurturing energies and if you all embody self-nurturing, if you all are able to receive nurture from your food, from your family, from your friendships, from your spiritual understanding this catapults the heart chakra to a higher stage of its evolution.
Many of you struggle with unworthiness, guilt, feeling insignificant, but know now is your time to shine.
The energies of this Full Moon lead you in to this place of self-surrender but also self nurturing.
I will take you to my Ashram, this is located over the Gobi desert at this time, for it moves around. In here we will work with the light language codes.
We will work to dismantle any abuse from this life of past lives, any imbalance with the Divine Feminine Aspects with the self which is the nurturing aspect and any feelings of inadequacy of worthiness and unimportance.
It is time for you all to honour, acknowledge and harness the importance of your roles as souls on earth.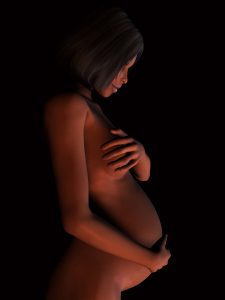 I will download a womb matrix overlay. Now this womb matrix overlay is relevant for both male and female on Earth.
This links in to the time when you were a soul inside your mother's womb and that period of gestation and affects of it on you will really be coming to a fore in 2019, so by me doing this sacred work it will help prepare you for the work your soul will be requiring to do in the coming year.
And then we will work clearing your manifestation blocks which are being caused due to lack of self-nurture.
This can often relate to just being unable or unwilling to ask for the highest and best in all areas for you to be able to receive the lifestyle you are wishing to be having as a soul.
Know that the time has come now for you all to move in to this place of higher evolution and I will be beginning this process with you to aid you into this next cycle after the winter solstice.
Know that the period between the Winter Solstice and the Summer Solstice of 2019 will see great transformation shifts on your Earth but also inwardly for you all as souls.
Know that many new guides will be coming in to work with you all and to help you elevate in your consciousness.
It is a great honour for me to bring forth this healing opportunity for you now. Namaste."
---
Book Distance Option; Mary Magdalene Self Nurturing Full Moon
£25
Buy Recorded Workshop
---
Mary Magdalene Ascension Spheres £30 plus carriage
Enhance your experience immersed in a portal infused and imbued with the energies, codes and frequencies of Mary Magdalene. Eight crystals specially programmed for you.
Buy Ascension Spheres
---