Alphedia (Fiona Murray) featured in an hour documentary on her work with Nature Spirits and Elementals and her first book Messages from Nature's Guardians on SKY TV which aired first on 15th March 2010 on CHANNEL 200 – Controversial TV.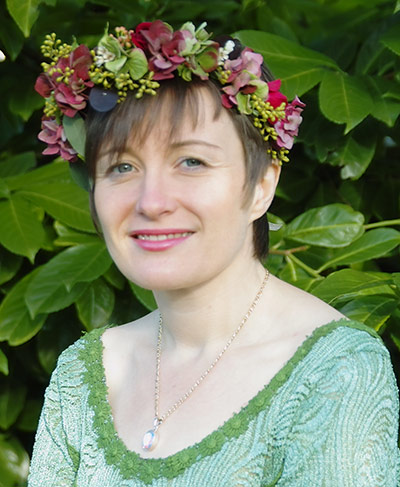 The documentary has since been aired regularly due to positive feedback on the same Channel.  The hour documentary takes the form of an interview with Eerie Investigations' Karen Frandsen and is called 'An interview with Fiona Murray'.  The interview covers Fiona's true life story of becoming seriously ill at 23, her near death experience and being visited by Archangels who told her that she was to write books about Fairies and Elementals (the guardians of nature).
Fiona then tells Karen how she started to hear Angels and Fairies and about the different Elementals she met in her travels around Scotland.  Fiona explains where she found them, how to connect with them and the important messages they imparted to her.  The interview covers Fairies, Unicorns, Mermaids, Salamanders, Sylphs, Tree Spirits and many more different nature guardians.
 There is also new information that was not in Fiona's book, 'Messages from Nature's Guardians'.  The interview was filmed in London in October 2009 and takes place in front of a fire place with lots of salamanders present due to torrential rain on the day of filming making it impossible to film the interview outside in the natural environment as planned.  Fantasy Artwork from the book by Hayley Rust and Karen Frandsen depicting Elementals are featured.