For those who were unable to attend the retreat, they could take part via the distance option. This included their name being called into the sacred space and their photograph being taken to the stone circles and the sacred places visited on the retreat.
A full recording of the retreat was released within the weeks after and they also had a one to one Skype or FaceTime session with Auraengus to cover the Merlin Vortex Wheel activation that require to be done individually.
The distance option included personal messages also, channelled through Alphedia and a guided meditation which was sent out prior to the retreat to help them connect to the ancient energies of the Kilmartin stone circle complex which we will be visiting on the Solstice day.
If you wish to book a space:
---
Scottish Author and Channel Alphedia Arara and her husband Auraengus this year invite you to a Summer Solstice Retreat with The Celtic Wizard Merlin and the Dragons.
Located in the stunning Kilmichael Glen in Argyll in Western Scotland, very near the Kilmartin Stone Circle Complex which is the largest Megalithic site in the world.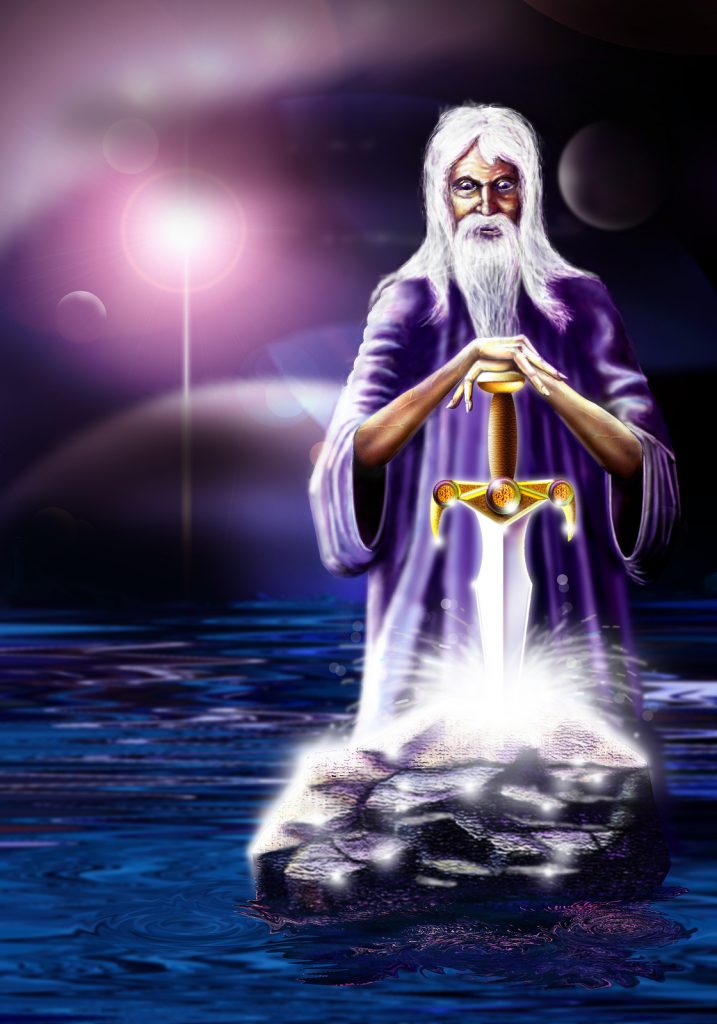 Merlin is a powerful Earth healer, alchemist and transformer magician. Many of you will have trained under Merlin at some point in your life and be carrying his Vortex within your heart centre.  This Merlin Vortex is an incredibly powerful tool for healing.
He came forward to offer you an energy upgrade as an alchemist and healer and to initiate you into the Order of Merlin.
Whether you have trained in Merlin Vortex in this lifetime or not,  this was an opportunity for you to practice your Merlin Vortex work and/or be re awoken into this healing modality.
Auraengus is a long time member of the Order of Merlin and will channel Merlin and assist and instruct you with your Merlin Vortex work.
Alphedia has channelled many Merlin workshops in the past and they have all been powerful.
The Dragon Realm has also come forward to help you prepare your energy fields for the new energies to be downloaded this retreat and those arriving in  the latter part of the year.
The Dragons will also be helping us with activating the portals in Kilmartin Glen and at Dunadd Fort on the Solstice.
Personal channelled messages and healings will be offered for all attendees.
This will be an uplifting and life transforming Retreat for your soul this solstice.
---
The retreat was held at a new spiritual centre in Kilmichael Glen set at a small holding with ducks, chickens and rare sheep.
Surrounded with forests, a river to meander along participants the opportunity to rest and revive, as  they did their spiritual work in this lovely high energy location.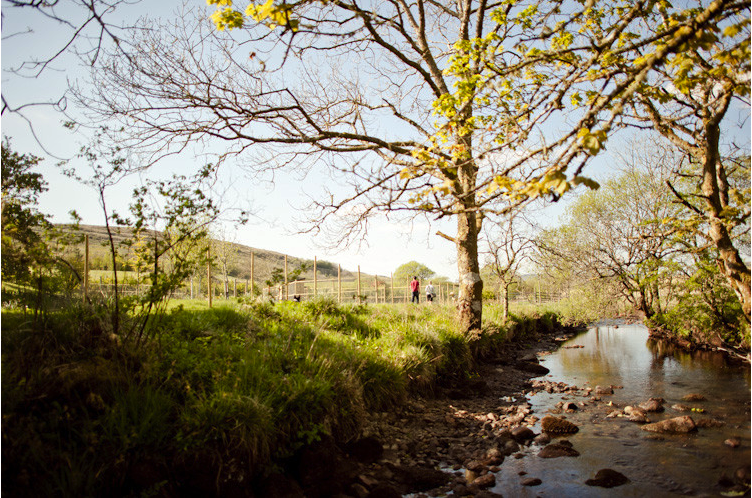 The accommodation was in three six bed cottages each with two twin rooms and one with adult bunk beds. There was a kitchen and sitting room in each and a bathroom with electric shower on the ground level.
All the retreat food was vegetarian, food allergies were catered for, as were vegan diets.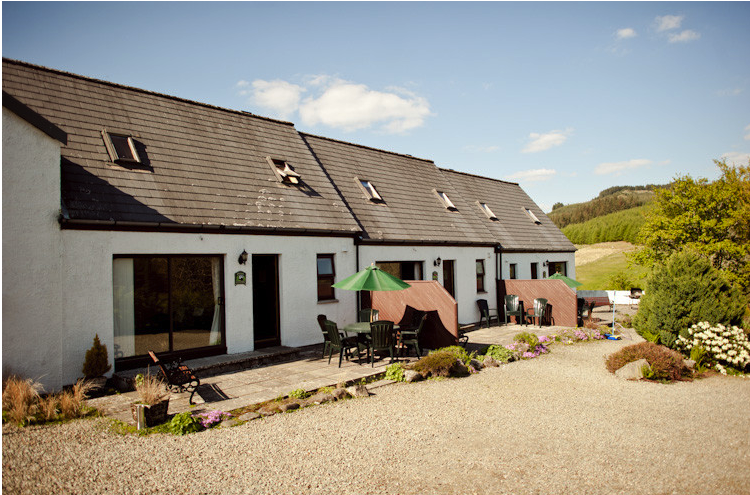 The Retreat took place on:
2pm on Tuesday 20th June 2017
and ran until
11am on Friday 23rd June.
The whole retreat was channelled ( so was open to change – depending on requirements and participants at the time! ).
On the First day of the retreat there was a Dragon workshop. Alphedia Arara channelled live a Dragon workshop on the first afternoon of the retreat and the Dragons shared with participants their wisdom and healing powers.
Later on that day they got Merlin Vortex wheels activated and/or re awakened, and were instructed in and practice Vortex healing with Auraengus and Merlin
On the day of the solstice we gathered at Sunrise and drummed in the longest day of the year connecting with the Fairies and Elementals.
We meditated after breakfast in the centre.
Then travelled to Kilmartin Glen and visited the sites, did Earth healing work, communicated with the Star Beings and activated any codes required with the crystal skulls.
For lunch we took packed lunches but also visited the Kilmartin Cafe and museum.
In the evening we will did a Solstice Transmission Workshop and then had a fire to sing and drum around.
Participants also received Dragon skull healing and a Star Being Workshop on the night of the solstice.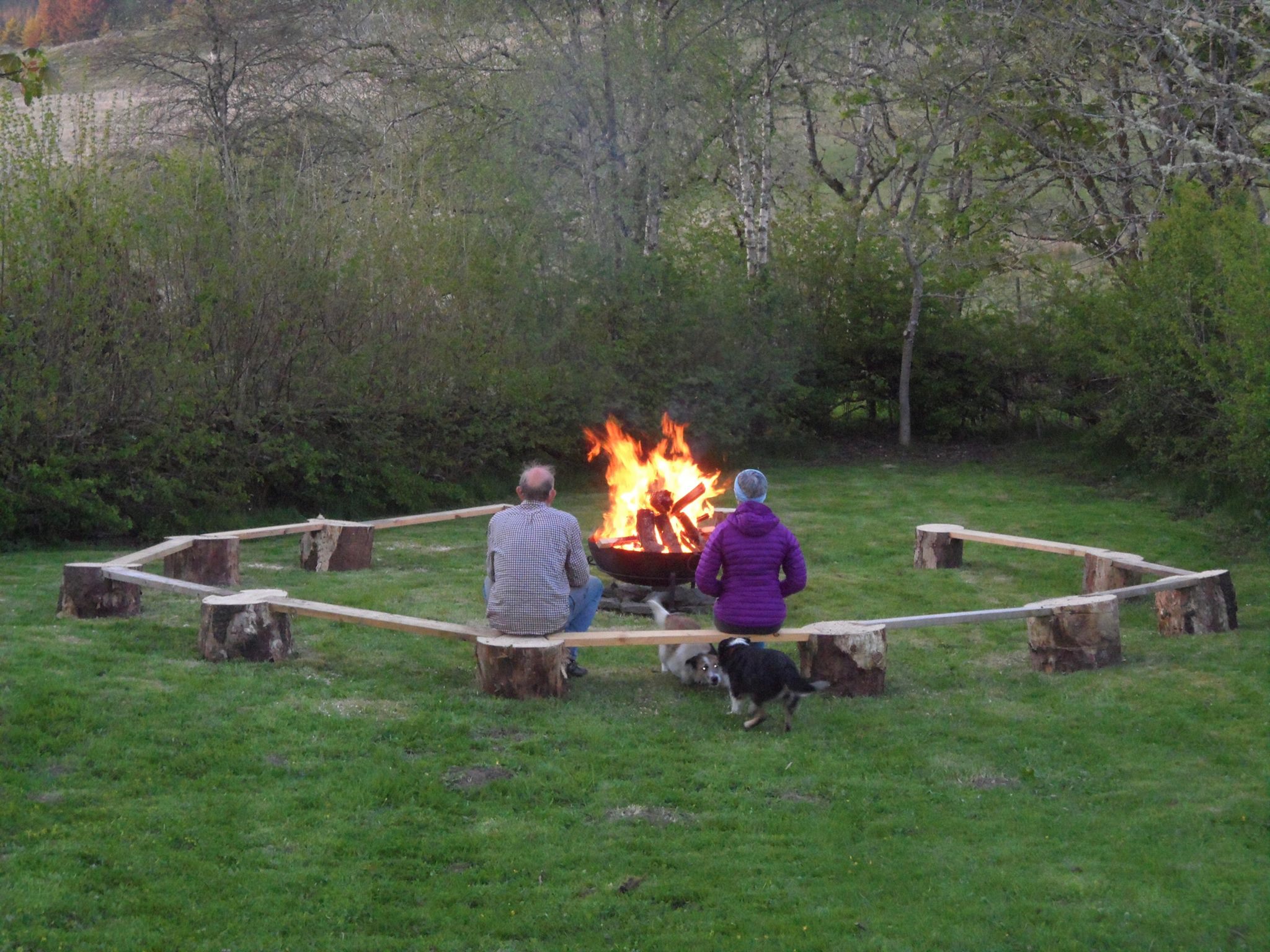 The third day of the retreat participants worked with Merlin preparing to be initiated into the Order of Merlin then find out their role in it and how to work with these new energies. The New Light was brought onto the Planet by Merlin on this day. 
Participants had plenty of time to spend with Alphedia and Auraengus to ask for guidance on their spiritual journey while on this retreat.

Alphedia is a powerful channel and her retreats always provides participants with the opportunity to receive personal messages, guidance and wisdom on their soul journey, as well as Earth healing work.
There is plenty of laughter and many lifelong friendships are made on the Retreats. There was also an outdoor hot tub available for use at this location.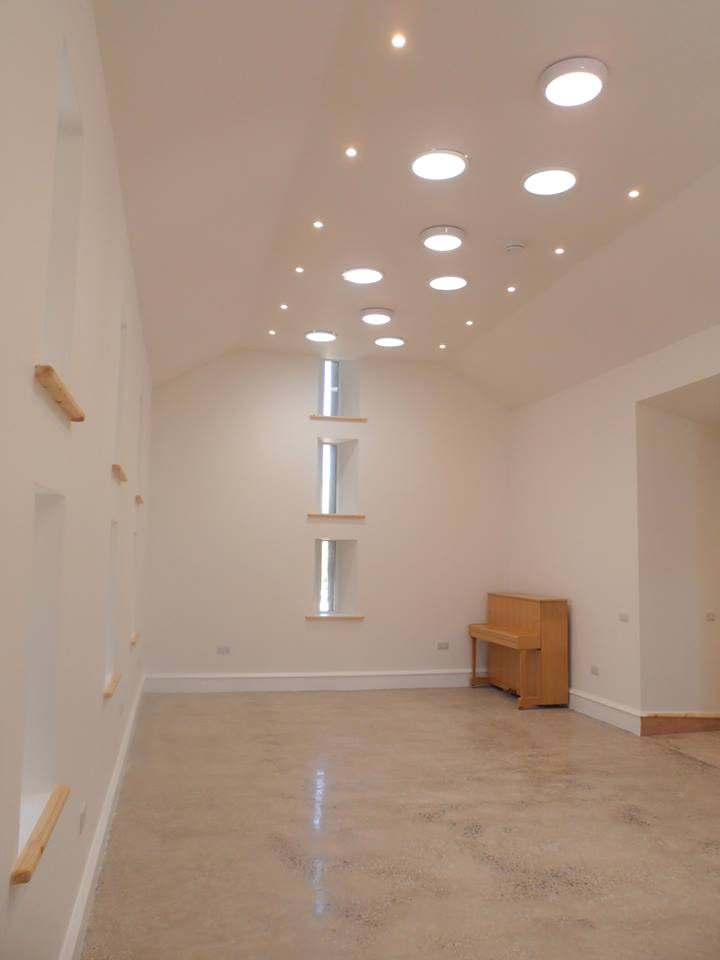 Channelled Message from Merlin:
"Greetings I am so honoured and delighted to have this opportunity to call out to those with magical energy.
Many of the wizards and sorceresses trained in Earth Magic have been returning to Earth to assist with the alterations that are occurring in this great time of change.
Now that the energies build up to the Summer Solstice of 2017 I have decided that many souls are ready now, through the trainings and initiations in this and past life times, to become full ordained members of the Merlin Order.
Those who achieve this status within sorcery are then able to utilise energetic frequencies and manifestation spells to create a reality for the highest and best of humanity.
I will bring forth in this retreat much wisdom and practical application tools for healing.
I will be bringing through a new frequency onto Earth that has not been able to be accessed on Earth for ten thousand years.
Now as Gaia Mother Earth increases her vibratory rate, this allows this high alchemy light energy to be activated and initiated once again into those willing to step into the Order for once you make the commitment to be within the Order you cannot undo this in future lives.
Code of conduct as a soul will be agreed to and you require to be of high enough frequency light to access this energy portal space that is out with and within at the same time.
And the reason I will ask the dragons to come forward to assist with this is, to bring their transformational light energy to support the inner alchemical shifts that are required to occur within you to be able to embody this light.
Many of you have trained in Merlin Vortex before. Some of you have even been reinstated in this incarnation.
Those of you who are healers and carry the Vortex Wheel within your chest it is time for you to remember this and the skills, gifts and keys this allows you in your healing process.
As this is also the Summer Solstice myself and the dragons will work with you through the four different elements; Fire, Air, Earth and Water. The fifth being Ether.
We will perform magic by utilising the source energy of these elements.
This will bring you more into balance and harmony.
We will take you for an initiation within the Temple Wood stone circle at Kilmartin.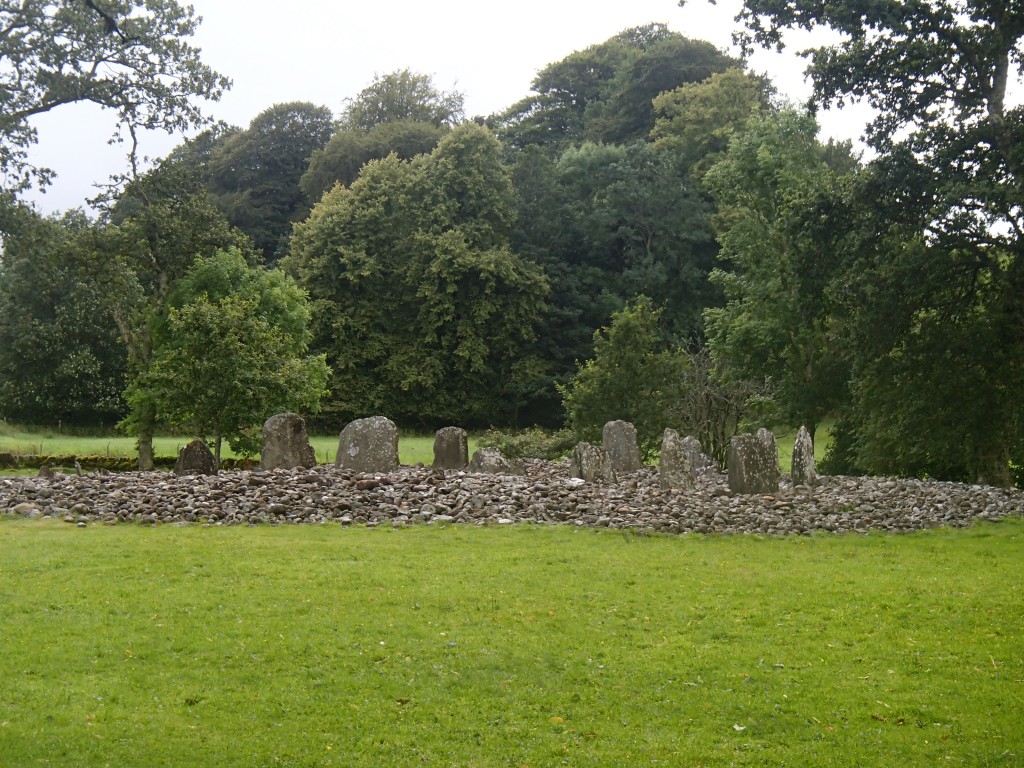 You will also receive downloads from the star beings using the  stargate portals of the  Kilmartin Stone circle complex that are ready to be activated again.
This retreat will take the form of guided meditations, attunements, a sacred ceremony, activations, soul healing and Earth healing.
I will work with you to activate the dormant codes of light that you as individual souls are each uniquely carrying.
This will allow you to strengthen your source connection.
It will allow you to ascend in your conscious thought and to have a deeper understanding of reality on the Earth.
We will set intentions for your healing journey for the year ahead and work with the Dragon magic to dissolve away the limitations your soul is ready to let go of.
Know that as we connect deeply to Mother Earth through this retreat a deeper level of compassion and understanding will open up within your heart centres.
It is also a time of celebration.
I will channel through personal messages and guidance as will the Dragon realm.
We will give thanks for all that Mother Earth offers you and for where you have got to at this point in your journey.
Know that if you feel the call of my energy you are being invited now.
The Earth requires more advanced healers and those who work with my energy become this.
What has gone before has led to now. Do not refer back but come together now to co-create this new reality of The New Dawn.
Blessed Be"
---
Previous Retreat Feedback
"Until I went to Iona with Alphedia I had never been on a retreat before. I found it a very enlightening and beneficial experience, and met a great bunch of people. It was very well structured retreat and we got through a lot of mind expanding material. You also receive recordings of the retreat workshops, so the learning can continue at home . If you are thinking about it, do it ! I don't think you will regret it."
Sally, Wales
---
"Alphedia's Retreats are just incredible! I have been on many of them and they go very deep indeed. So many transformations, enlightenments and wisdoms flow. Alphedia is multi-talented, she holds the space making those attending feel safe, channels many beings, brings in many energies, tone and allows those attending to find the answers too and so much more. Her Iona retreats are most blessed."
Alilila, England
---
"I've attended two of Alphedia's Iona Retreats. I've found them to be potent personal journeys to advance myself and heal myself deeper. I've always learned something new via the live channellings, discussions and meditation exercises. Alphedia is a great personable facilitator of these kind of retreats and very experienced due to her own self-healing journey. I keep coming back for more. The opportunities she provides with either a retreat like an Iona or a workshop are exceptionally effective. She is a top notch spiritual facilitator."
Beatrice, USA
---
"Working with Alphedia over the past year or so has been a deeply enriching experience, leading to unprecedented growth on many levels. I especially love her retreats which are dense with valuable challenging work and opportunities for soul growth, yet still full of fun, adventure and good will, with kindred spirits. Nothing quite like it on this planet. The Isle of Iona is balm to the soul, breathtakingly raw and beautiful. Definitely going back!"
Gail, Canada
---
"I absolutely love the retreats which Alphedia runs! She makes you feel very welcome and included in everything. I find her channeling of the highest level and integrity and feel so lucky to be able to take part. She creates a sacred space for everyone to work in and the retreats usually include some kind of healing for Gaia and the land and also includes sacred ceremony and guided visualizations – depending on which Being of Light is directing the retreat.
Alphedia works with very powerful and wonderful beings and I have received some amazing channeled messages. As everything is recorded, you don't have to worry about writing every word down. You can listen to all of the sessions and meditations too when you're back home after the retreat.
Alphedia's husband Auraengus is also on hand to help and is the most wonderful chef (gong master, homeopath, vortex wizard and more!), preparing extremely delicious and healthy vegetarian meals for the group. They are both very welcoming hosts and generous with their time and advice.
The retreats are also really good fun too as Alphedia is very down to Earth and likes a giggle! I always enjoy every bit and love sharing my time with everyone else taking part. I can't wait for the Iona retreat in 2017 :)"
Lisa, England
---
"I really enjoy the Elemental Being retreats with Alphedia. Their great places to get to know like minded people, whilst expanding my insight of the unseen worlds. Auraengus' vegetarian soul food is always tasty and just what you need after a high vibrational workshop."
Marcus, Scotland
---
"I went to an Earth Healing Retreat led by Alphedia at the Summer Solstice of 2016 in Fortingal, a Full Moon workshop and an additional one day workshop. The retreat and the two workshops were excellent. The sessions are jam packed full of information and the transmissions were deeply healing. I left feeling expanded. Alphedia was also very welcoming and the food was delicious. Highly recommended!"
Fouzia, England
---
"Thanks again for a great weekend retreat in Scarborough, and for the lovely people it attracted. You are doing amazing work, I am very impressed.I look forward to meeting up again this year. Thanks and blessings." 
Chris, England
---
I am beaming with love an gratitude for this opportunity to connect in such a clear and direct way with Lady Mary Magdalene and all of you! Thank you thank you thank you for facilitating this powerful and enlightening work! 
Sylvianna, Colombia (distance retreat participant)
---
Alphedia's skill as a Spiritual Facilitator shines through at every moment of the Retreat.Each one of us guided with Alphedia's deep understanding.I felt honoured to be part of The Retreat, always treated with Love and respect which is so uplifting, Thank you. So much preparation must have gone into guiding us over these days , because every aspect of looking after me was covered, from a fantastic choice of quality homecooked food, and also time to connect to others and much special healing offered with devotion. Highly recommend.