This first Full Moon of 2017 takes place in the sun sign of Cancer.  It occurs at 11.33am GMT. The Full Moon in Cancer brings forth wisdom and knowledge and therefore these two powerful beings, Master Melchizedek and Archangel Metatron, have come forward to help you harness this wisdom that the Full Moon offers.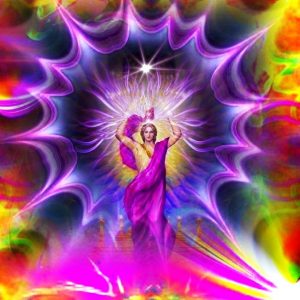 Thursday 12th January 2017
Fairy Yurt, Biggar,
ML12 6NR, 
Scotland
Alphedia Arara runs these popular full moon workshops and will channel the deities live on the day, as well as taking you on a self realisation exercise, a guided meditation and channeling personal messages (an oracle card message will be pulled for those taking part distantly).
The energies of this full moon are bringing up to the surface what has long been buried within your soul, hidden talents, hidden knowledge as well as hidden pain will be bought to the surface.
This full moon will also be kickstarting a new era of oneness.

Channelled message from Melchizedek and Metatron;
"Greetings beloved ones it is with great honour and privilege that we come forth to support you through this next moon cycle.  As two powerful masters in sacred geometry, we will be working on your holographic matrix in this moon.
We will be working to strengthen your central column of light and to recalibrate you to the frequencies of this new year.  We will be working with you in the Temple of Light, which is a space created for this next stage of Gaia's merkaba turning.
In this Temple you will receive download codes from the Divine Creator to further enhance your mission on Earth but also to strengthen your light body.  We will work on strengthening your pituitary and thyroid glands to allow you endocrine system to harmonise with the changes occurring on Earth.
Many of you are suffering from an unbalanced endocrine system bringing lethargy, tiredness, guilt and pain.
This is all an energetic imbalance and an illusion.
Your are ready to be recalibrated to give you more inner strength.  The energies of this moon will support you in releasing your emotions which are effecting your day to day reality.  We will be working to free you from this distress and we will also be working with you to gain greater clarity in your communications to beings in other realms and a greater clarity in working with your soul group and your inner truth.
Know that the energies of the Cancerian moon allow you the opportunity to experience soul bliss if you have done the work to clear the barriers that have been holding you in this particular stance.
Know that this moons energy will be an upgrade and by working with our energies we will support you through this next cycle of change…
For 2017 is a year of catalysm.
It is a year for those who are ready to run with the energies of Divine Truth to make great strides and it is a year for those who do not acknowledge a higher aspect of themselves to start to see the 3rd dimensional energy structures disintegrating around them.
Those that have moved into 5th dimensional consciousness will be unaffected by these changes for you have a deeper understanding of the process Gaia is going through.  Know that this moon sets you up for the year ahead, to harness the support and the light, Namaste"
We look forward to welcoming you to this first Full Moon of the year.
---