Every month Alphedia Arara channels Archangel Metatron who gives us a report on the energies for the month ahead. This Channeling is for July 2020.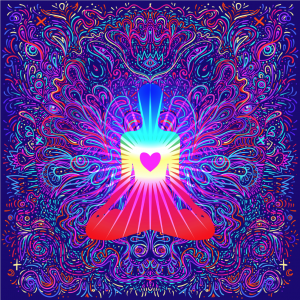 Metatron's Ascension Report July 2020 – Return of Balance through Love
Free to Listen and download MP3 Audio
Click to Listen
Transcript:
"Greetings, greetings, greetings I am Archangel Metatron as always it is a joy as the Angel of Ascension to come forward and help light workers navigate the energies of the upcoming month.
Of course this month kicks off with the lunar eclipse in Capricorn at the first full moon.
Now this is the third eclipse in the trinity of eclipses in the Cancer/Capricorn series.
The energies of the start of the month are all about shedding and releasing.
You may be experiencing physical detox symptoms.
You may be feeling the urge to tidy your home, to remove items which no longer vibrate with your frequency.
You may be finding yourself of having emotions and feelings coming to the surface, indicating that there are timelines that are still active which are bleeding through into the current timeline you are living in.
The eclipse full moon portal gives you this opportunity to really bridge the masculine aspect and the feminine aspect and to further your trinitisation process.
This process is this movement into balance through a return to your original soul consciousness, this is your pure divine unadulterated source light energy.
Those who are ready to embrace this eclipse full moon will find it catapults them at a faster rate into upgraded conscious understanding of life on earth.
It helps you to have an overview of the bigger picture.
This month is also about community, it is about reconnecting with your soul brethren.
For many countries on a practical 3D physical level, as your lockdowns are easing off, it means that physical contact can resume once again.
It also means that you will have an awareness of your own community, those that vibrate at your frequency and those that you are energised through communication with.
You will be finding that you are more sensitive, more psychic and more intuitive going forward.
This powerful eclipse portal has allowed you all holographically to activate codexes and brain neuron pathways that had been inaccessible before, in other words you have stepped up onto a higher trajectory timeline.
Now for those who are not on the ascension path, who are choosing to stay in the inverted matrix, it is about separation now of consciousness.
Now that is not to say that those who are residing within 5th dimensional consciousness are unable to be friends with those not in this space, it just means that the difference in consciousness will become more evident.
Many are awakening up to the importance of equality, the importance of environmental protection, and ultimately the importance of inner love.
So this month is all about the return of balance in all ways through love.
Now the Cancer sign which rules over two thirds of this month is the sign of the great mother, her nurturing energy and then you bring in the fiery Leo as the new year starts again in the Leo portal.
Sirius returns to the sky in the northern hemisphere and the lions gate awakens allowing you to start to manifest and create what you were unable to even dream of before.
So this is an exciting month, a month of contrast but ultimately a month of relief after the intensity of the first six months of 2020."

Prayer Invocation
"I call upon the energies of Archangel Metatron, the angel of ascension.
I ask for your guidance and support as I fast track my consciousness.
Please help me to release and become aware of, so I can release, that which no longer serves.
Help me to observe, help me to intuit, and take action from my inner guidance.
Help me to access my inner love for all, including myself.
Namaste."
---
Read previous Ascension reports by Metatron here.
---
After you've said the invocation you can sit with your hand above your heart (left hand if you are a woman, right hand if you are a man) and just drop into that space that Archangel Metatron now offers us.
---