"Many humans have been sent on to Earth with this as part of their mission, to reopen the Galactic Faery Portals and to begin to communicate with the new members of the Fae who are returning on to Earth, bringing with them wisdom from Sirius, Andromeda, Arcturus, Pleiades and Orion."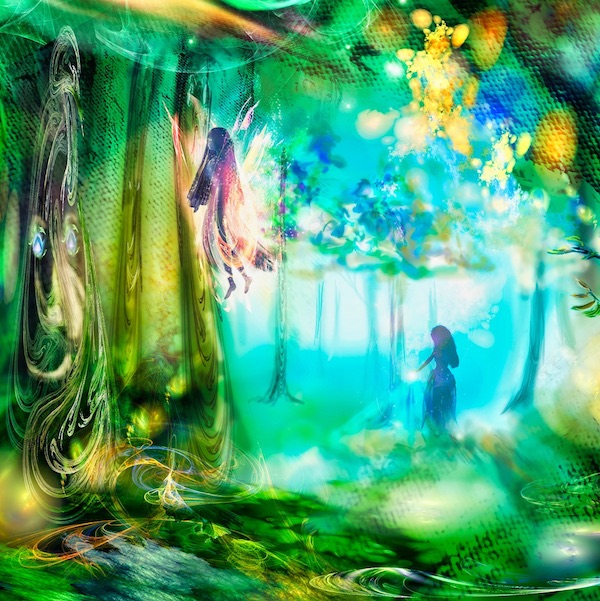 Opening the Galactic Faery Portals Workshop
Saturday 14th December 2019
2:00pm – 4:00pm GMT (at dusk which is a magical time for fairies!)
Glenholm Spiritual Centre, Scotland ML12 6JF
UK £24 inc vat, Rest of World £20
For those attending please bring waterproof clothing and boots as we will go outside in all weathers, plus any crystals you feel will help you with your Faery mission.
Alphedia Arara has been asked specifically to channel the Faery Kingdom to bring forth information from the Galactic Fae about their returning on to Earth and reopening the Galactic Faery Portals.
In this course you will learn about the Galactic Faery Portals, learn about your role and mission in the reopening of them and also, through guided meditation and attunement, prepare your energy field for this great Earth healing work.
You will also assist in a field trip to a live Galactic Faery Portal opening in Merlindale Valley in Scotland on the Berlinius Line, Britain's longest ley line, so that you learn how to do this in your locality or areas where you feel guided to assist the Faery realm.
You will also find out your mission for working with the Galactic Fae and be assigned a Galactic Faery Guide to support you with your Earth healing work.
This course will be channeled live on the day by Alphedia and will also include a recording of the first Galactic Faery Portal she was guided to create which was at Merlin's Well in Brittany France in July 2019. You will be able to connect to the energies of this sacred space also.
Many of us have come as friends of the Fae on Earth again and new information will be brought through from the Faery Realm and wisdom for us all to work with them going forth.
Channeled Message from the Faery Realm
"Greetings, greetings, greetings.
My name is Faery King Sarra. I have been called forth to ask for Humanity's assistance.
At the fall of Atlantis many of the Galactic Faery portals were closed off.
This left only certain sections of the Faery Kingdom present on Earth.
Now as Earth is preparing for its next seven year cycle of Ascension with the new Earth templates fully open, the Galactic Fae have communicated that they wish to return on to Earth to assist with increasing the vibration of the land.
To help with the pollution of the land and to heal the Animal Kingdom.
Many humans have been sent on to Earth with this as part of their mission, to reopen the Galactic Faery portals and to begin to communicate with the new members of the Fae who are returning on to Earth, bringing with them wisdom from Sirius, Andromeda, Arcturus, Pleiades and Orion.
Now, the Celtic lands were famous for their communication with the Sidhe faeries, such as myself, and it is here that the first Galactic faery portal in Scotland will be reopened.
Already one has been opened in Brittany in France and the fae are waiting to return at the Solstice Moment.
Much preparation has gone into this great event and more portals will be opened at stone circles from this day forth as well as on ley lines and sacred faery mounds.
I have come forward as an Emissary of the Faery realm to help prepare those who feel the call and acknowledge that this is part of their mission to reopen the Galactic Faery Portals.
Many souls whose job it was to close them down, for the protection of the Faery race, have returned to Earth to be of service this way.
Through this transmission we Emissary Fae will prepare Humanity to reactivate the knowledge within them of the Galactic Faery race, to prepare your energy fields to be of service this way to the Faery realm and also to support the Galactic Faery consciousness returning to Earth again .
We are delighted to have this opportunity to connect with so many. Blessed Be. Adoni."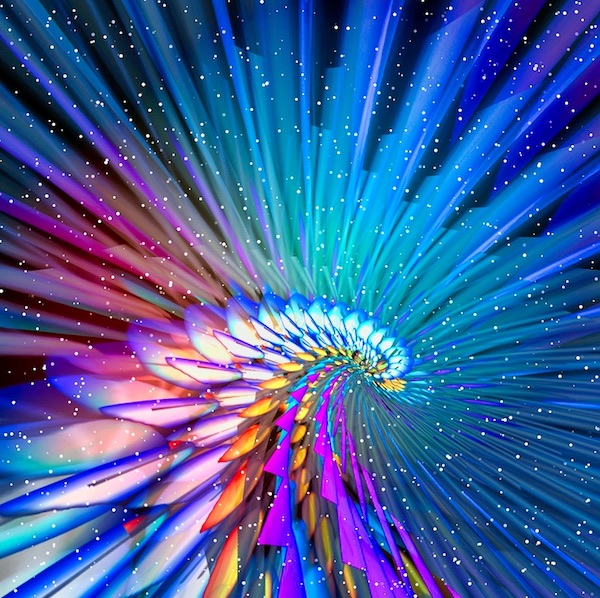 As always Alphedia will support your healing experience with sound healing through the Tibetan singing bowls, percussion, drum and voice work.
This is preparation for the return of the Galactic Fae at the Solstice so that new consciousness from the Elemental Realms can be returned to Earth once again as the frequency has increased.
---
Opening the Galactic Faery Portals Workshop
Distance Option: UK £24 inc Vat; Rest of World £20
Includes your name and energy called into the sacred space at the start of the workshop and an MP3 recording of the workshop sent out to you a few days after the event.
Please read the About Workshops page for more details.
Book Distance Option
---
Galactic Faery Ascension Sphere Set
UK £36 plus carriage, Rest of World £30 plus carriage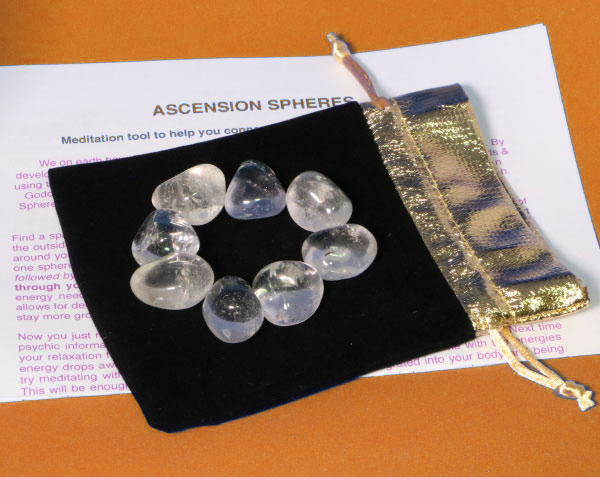 We on Earth have been given this meditation tool to assist in our own personal spiritual development and in working together with others, the raising of the collective consciousness. By using the Ascension Spheres people can access and attune to the energy of Archangels, Gods & Goddesses, Star Systems, Planets, Elementals, Rays and other higher energies. Ascension Spheres consist of 8 crystals or stones which contain a special energy portal, in a tin and satin pouch, with instruction sheet.
These are imbued with the essence and presence of the Galactic Fae to enhance your growth and experience while engaged on the workshop, and during meditation.
Buy Galactic Faery Ascension Spheres
---