Alphedia Arara has been asked to support you heralding in the energies of 2021 by offering you a powerful crystal skull healing with her 7kg Iron Pyrite skull called Arcan.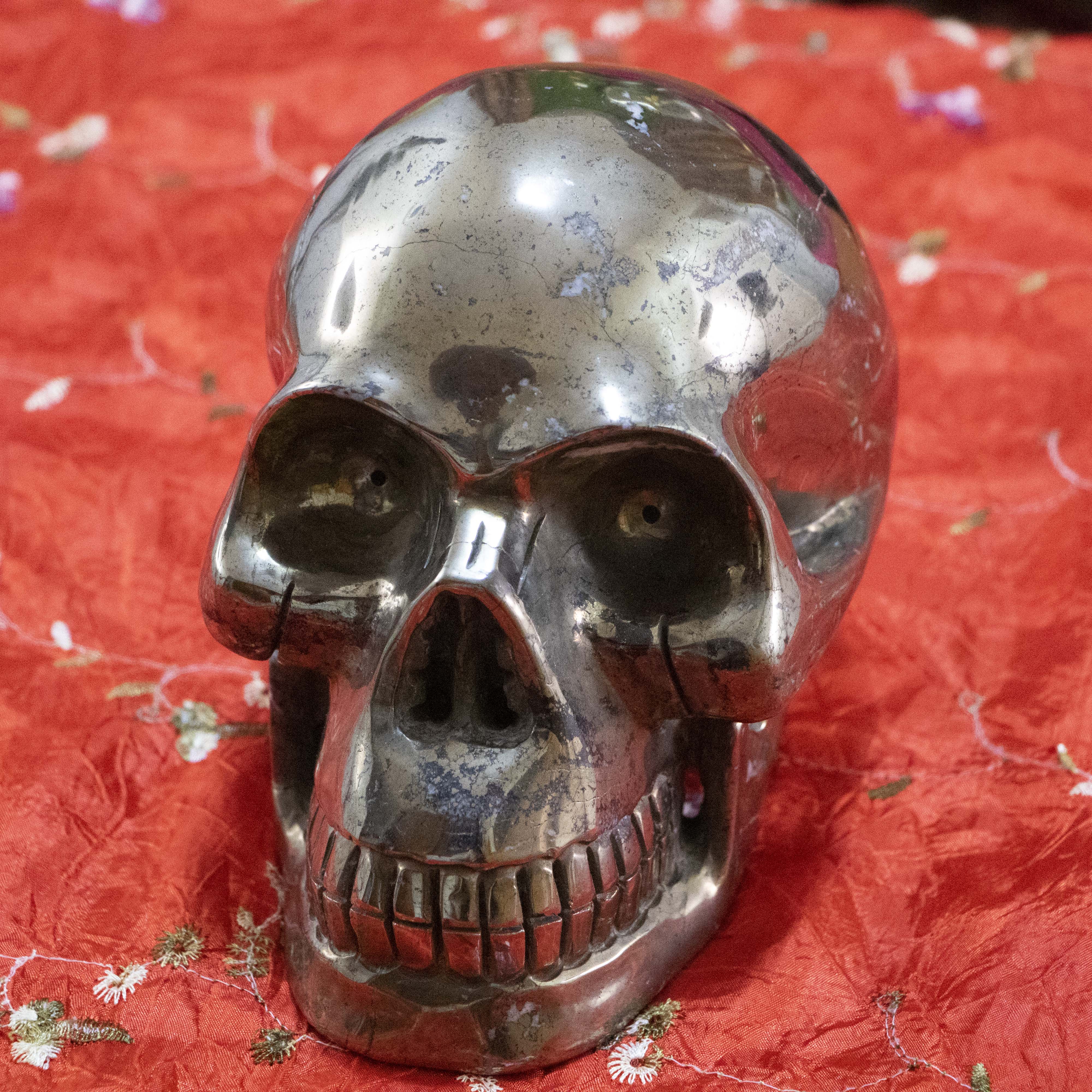 He is the embodiment of the Christed Light Code frequencies and brings through the codes in order to assist us with our alignment with the Golden Christed Light within.
He is made of Golden Iron Pyrite a crystal that is associated with aiding integrating high frequency light into the physical body as well as assisting with creating abundance in one's life, supporting one in overcoming fears and being creative in taking action going forward.
In this hour's healing transmission, Arcan will work with integrating you into the 2021 portal.
He will support you in opening up a manifestation portal with your solar plexus as well as bringing a balancing aspect to the integration of the high frequency light of this Aquarian Age into your physical self.
He will then run the Christed Light Codes of Divine Love through your matrix supporting you on your journey on a soul level and the activation of the Divine Christ within.
This healing will be split into 15 minute blocks and will be a powerful activation for your cellular matrix to assist you embarking upon 2021 in the most balanced and integrated way making manifestation through thought easier and fulfilling all your actions and thoughts with Divine Love to bless you for the year ahead.
---
Healing Plan
1st 15 mins – Integrating into the 2021 portal
2nd 15 mins – Manifestation portal opening in solar plexus
3rd 15 mins – Integration of the Aquarian Age into physical self
4th 15 mins – Christed Light Codes activation of the Divine Christ within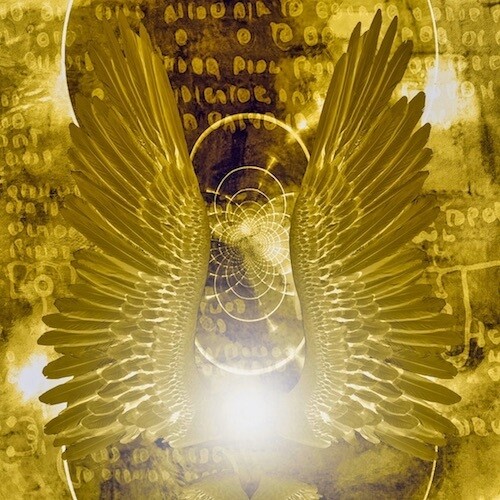 Channelled Message from Arcan
"Greetings, Greetings I am delighted to have this opportunity to support you all on this auspicious day.
Heralding in the energies of 2021 will not only support you fast tracking you through this great year where the new Aquarian energy will start to open doorways in your chakra system.
This will be a grounding attunement. See it as a refinement and a recalibration and a reset opportunity for your soul.
So you are able to go on this journey of Ascension and to step into your highest timelines of truth that are being offered to you.
I am here in service and in love and I will be working throughout 2021 with activations and attunements to prepare you for this great coming of age you as souls are embarking upon.
This will give you a wonderful opportunity to start from a balanced platform letting go of the old outmoded aspects that may still be lingering from the previous year and heralding in Higher Christed Light of Divine Love for you all going forth.
Namaste."
---
Book Healing with Arcan
---
As always Alphedia Arara will be holding the space to connect in each and every one of you who wishes to part of this live transmission to the consciousness of Arcan
There will be no live recording or video of this as this is a receiving transmission.
If you book at least an hour prior to this transmission your name will be placed under Arcan and called in by Alphedia Arara at the start of this transmission.
It is advised that you drink plenty of water after this transmission.
If you are active during it and unable to meditate, then take time when you are able to meditate to connect with Arcan and ask to integrate all the healing work that has been done on you and it will be so.
You may wish to print out a photograph of Arcan and place this under your pillow/chair whilst you meditate or carry it with you if you are going about your daily business at this time.
---