"This eclipse offers you this opportunity, not only as a soul upgrade and a re-set, but also for soul growth and expansion to experience an abundant life on the Earth and to harness this abundance with ease and grace, to allow manifestations to become instant for you and to allow yourself to harness and access the power, the spiritual truth of who you are." Lord Ganesh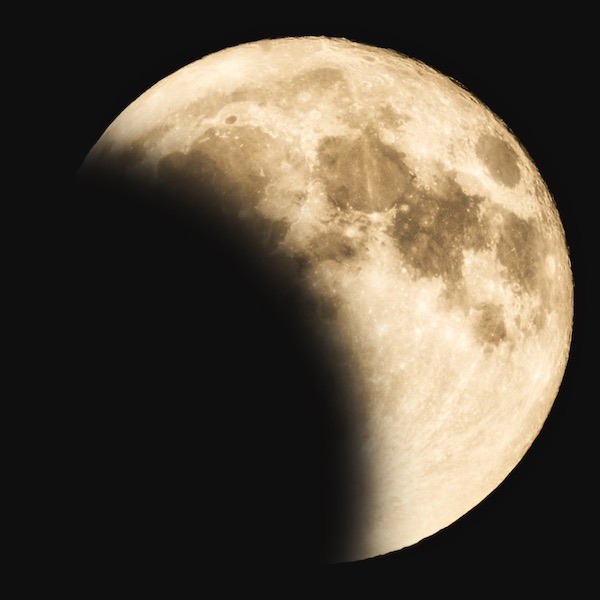 Full Moon Lunar Eclipse
Friday 10th January 2020
6:45pm – 9:45pm GMT
Glenholm Spiritual Centre, Scotland ML12 6JF
UK £48 inc Vat, Rest of World £40
The first full moon of 2020 starts with a Lunar Eclipse.
A penumbral Lunar Eclipse this month with the powerful Ascended Master Lord Ganesh, known as the Remover of Obstacles, Guardian of the Root Chakra and an Abundance Deity, comes forward to support us in kick starting this new year.
The Eclipse moment is at its maximum at 7:10pm GMT in the UK and we will meditate over this period.
This Full Moon is in the water sign of Cancer, the ruling planet of Cancer is the Moon and these energies are all about how you feel.
Alphedia Arara will be channeling Lord Ganesh to support us with harnessing powerful energies of this eclipse re-set point which is the start of the moon opening of the heart chakra, allowing us to feel more easily where the obstacles, the limiting beliefs and the blocks in our soul's progression and moving forward into fifth dimensional consciousness are.
Lord Ganesh specialises in holding up a mirror to show you clearly and graphically hurdles which are to be overcome in the year ahead.
This eclipse kick starts the re-set point within the feminine aspect of who we are.
This, combined with the Cancer ruling Moon, in a year 4, gives our soul the greatest opportunity available yet to glide more easily into self sovereignty and soul ascension.
Alphedia Arara will channel live Lord Ganesh, guide you through the still point meditation at the eclipse moment so that your soul can re-set with ease into the 2020 moon energies and lunar cycle.
We will work with Lord Ganesh in a self realisation exercise to acknowledge where you are limiting yourself, where you are viewing reality in a distorted manner and what action you can take in order to manifest and create the dream reality of your soul.
We will set intentions for the year ahead and we will also work with Lord Ganesh in being attuned to his frequency in an Ascension Sphere healing experience.
We will then work with Lord Ganesh and whatever Deities and Energies he wishes to bring through in the guided meditation. This meditation will be working on your chakra blocks.
He will be working on the next layers of conditioning that are coming up to be released from you, as well as shifting blocks in your manifesting abilities, your creativity and your soul connection with Source.
Alphedia will then channel personal messages for those in attendance, who will get to ask Lord Ganesh a question.
She will bring through brief channeled messages for those taking part distantly after the course has finished, these will be on what the obstacles are for you on your soul's growth and how to release them.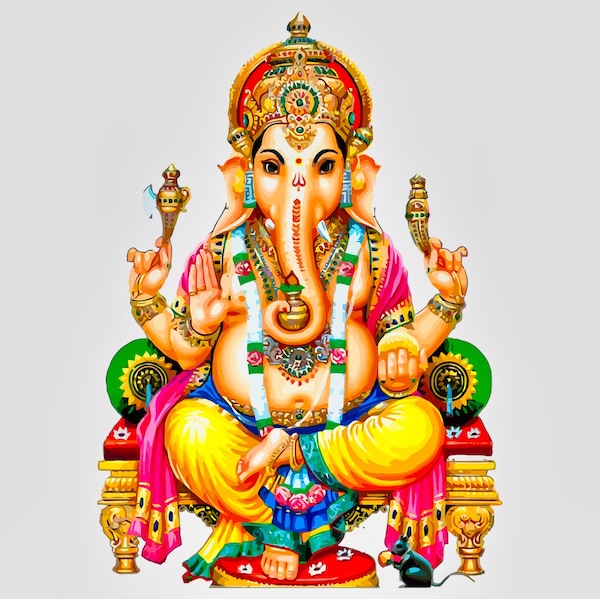 Channeled Message from Lord Ganesh
"Greetings, greetings, greetings. I am Lord Ganesh.
It is an honour and joy to come forward at this time.
I, as an Ascended Master, watch and witness the evolution of Human Consciousness again on Earth.
I am able to see that you are all ready and willing to progress further on your soul's evolution and growth to help move you into this place of higher consciousness reality.
You are all ready to take control of the steering wheel of life to start to live the path you came to Earth to live.
You are all ready to allow your soul light to shine.
You are all ready to be free of the limitations, the hurdles and the obstacles.
New layers will be brought up now that New Earth Templates have been released, so I will take you to my ashram, I will take you to this sacred space to allow you to be limitless.
Once you experience limitlessness on Earth you are then able to clearly see and acknowledge where your obstacles and limitations are.
You then have the choice to break free of them, to jump over them, to release them, to allow your soul to sore.
This eclipse offers you this opportunity, not only as a soul upgrade and a re-set, but also for soul growth and expansion to experience an abundant life on the Earth and to harness this abundance with ease and grace, to allow manifestations to become instant for you and to allow yourself to harness and access the power, the spiritual truth of who you are.
This will be a powerful healing transmission that leads you to this place of Soul Ascension.
Know dear ones I see you are all ready for this and it is an honour, it is a joy for me to bring this forth.
Adoni."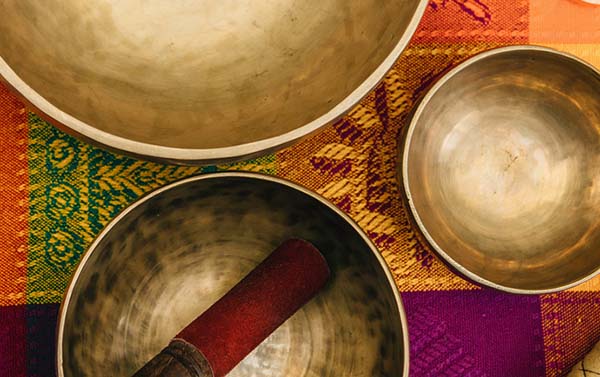 The meditation will be supported by a sound healing experience through the Tibetan singing bowls, chimes, percussion, crystal singing bowls and voice toning.
This will allow your holographic matrix to recalibrate to the new Eclipse Portal, to allow you to move forward with confidence, happiness, joy, ease and grace, now that the New Earth Templates have been released at the Solstice.
As always, Alphedia Arara supports you on this journey with her vast experience of facilitation and channeling.
This really is an Eclipse moment to celebrate the heralding in of the New Earth Templates and the 2020 energies.
---
Removing Obstacles with Lord Ganesh : Full Moon Lunar Eclipse Workshop
Download Option: UK £48 inc Vat; Rest of World £40
Please read the About Workshops page for more details.
Buy Recorded Workshop
---
Lord Ganesh Ascension Sphere Set
UK £36 plus carriage, Rest of World £30 plus carriage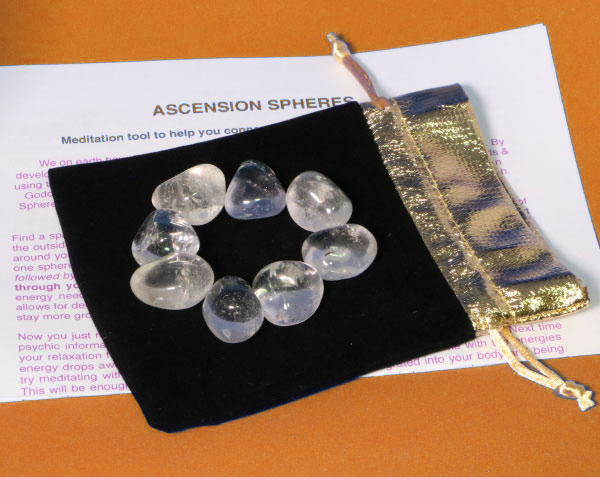 We on Earth have been given this meditation tool to assist in our own personal spiritual development and in working together with others, the raising of the collective consciousness. By using the Ascension Spheres people can access and attune to the energy of Archangels, Gods & Goddesses, Star Systems, Planets, Elementals, Rays and other higher energies. Ascension Spheres consist of 8 crystals or stones which contain a special energy portal, in a tin and satin pouch, with instruction sheet.
These are imbued with the essence and presence of Lord Ganesh to enhance your growth and experience while engaged on the workshop, and during meditation.
Buy Lord Ganesh Ascension Spheres
---