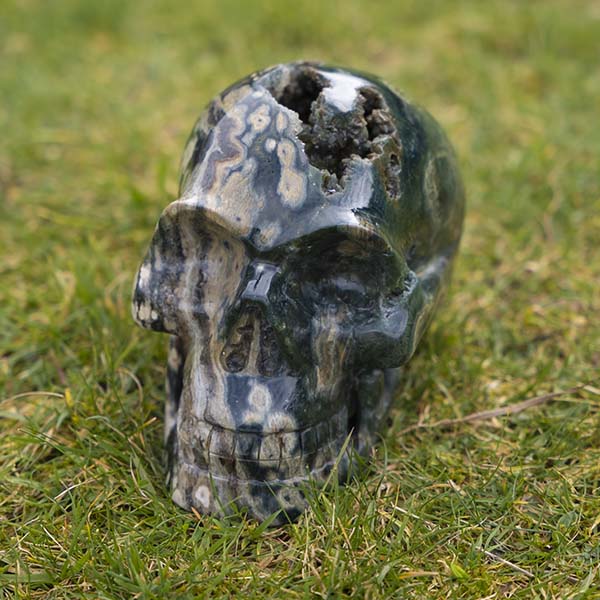 Saturday 20th March 2021

8:00pm – 9:00pm GMT
£10 (£12 for UK including vat)

There is no video or recording of this distant healing session
(Please note if you have purchased the Rainbow Phoenix Rebirth Retreat then this healing is included and you not need to book separately.)
To celebrate the Equinox Point which occurs at 9.37 am GMT on Saturday 20th March 2021, Alphedia Arara is introducing you to a beautiful 7kg Green Jasper Geode Skull called Samanka.
This beautiful skull carries the Green Ray of healing.
The Heart Chakra is associated with the Green colour and the Green Ray, as are the Elemental Kingdoms and the Plants and Flowers.
It is the colour healing of Nature and we get such life force from Nature, from the bountiful fruits and vegetables, from the sweet scents of the flowers and tree blossoms and the shade from the leaves.
Traditionally this is the Celtic sabbat of Ostara and it is the time when the Earth in the northern hemisphere is rebirthing and this is a great rebirth portal.
This healing transmission will be split up into four sections, working for fifteen minutes on each body:
 Physical
 Mental
 Emotional
 Spiritual
You can also amplify and focus your healing by setting your intentions when you connect in with Samanka.
For instance any ailments or ways in which you are currently suffering at this time on Earth.
Or  just intend for a general re balancing and support as we move into the next phase of the wheel.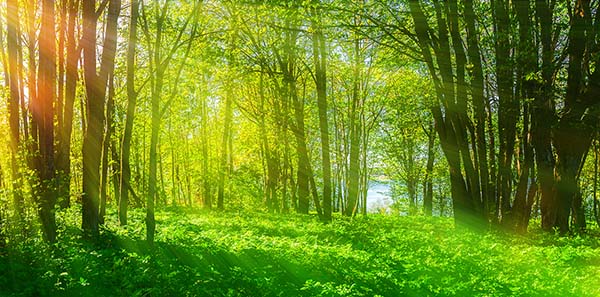 Channelled Message from Samanka:
"Greetings, greetings, greetings, my name is Samanka, I am a Green Ray crystal healing skull.
My mission is to assist with activating the healing vibrations of Nature and the Nature Kingdom within not only humanity but the animals, plant, birds, trees, all of nature.
I work on the heart chakra in particular and whatever healing is required.
All disease is borne out of an energetic imbalance.
Often energetic imbalances are caused by trapped emotions, repetitive thought forms which cause limitations.
At this Equinox, the time of balance on earth I am offering an hours transmission of healing to bring back into balance not only your physical bodies but your mental emotional and spiritual too.
This will be a four part transmission working on each body.
We will start with the physical so that you can witness where there is denser energy within your matrix.
Then we will work on the mental body helping you to become aware of your thought forms that are creating situations for imbalance to breed forth from.
I will then work with you to release your soul of these burdens.
Then I will work on the emotional body, again highlighting the emotional imbalances and root causes of them and together we will begin the process of healing them, neutralising them and releasing them.
Then in the last fifteen minutes we will work on the spiritual aspect of yourself.
I will help you tune into your spiritual power of healing.
I will run a transmission of Green Ray healing on you and connect you and anchor you more fully to the New Earth Grid.
This will help you feel balanced and aligned at this Equinox Point.
It is a great joy and honour for me to offer my healing service and to support you all at this time, blessed be."
---
As always Alphedia Arara will be holding the space to connect in each and every one of you who wishes to part of this transmission to the consciousness of Samanka.
There will be no live recording or video of this, as this is a real time receiving transmission.
If you book at least an hour prior to this transmission your name will be placed under Samanka and called in by Alphedia Arara at the start of this transmission.
It is advised that you drink plenty of water after this transmission.
If you are active during it and unable to meditate, then take time when you are able to meditate to connect with Samanka and ask to integrate all the healing work that has been done on you and it will be so.
You may wish to print out a photograph of Samanka and place this under your pillow/chair whilst you meditate or carry it with you if you are going about your daily business at this time.
---
Samanka Crystal Skull: Green Ray Healing
Saturday 20th March 8 – 9pm GMT
UK: £12 (inc Vat), Rest of World £10
Please book at least one hour prior to the transmission for Alphedia to place your name under Samanka
There will be no audio, video or recording of this real time transmission.
It is happening in the multidimensional universal form of consciousness.
(Please note if you have purchased the Rainbow Phoenix Rebirth Retreat then this healing is included and you not need to book separately.)
Book Samanka Crystal Skull Healing
---
Testimonials from Previous Group Healings
"For a powerful healing for not only us but also for our ancestors and our descendants too. Feeling blessed to have experienced it ❤❤❤" Anne, Lunarity Group Healing
"Amazing, with lots of insights. At the very end Lunarity asked me to feel the love from my ancestors. Wow, so powerful! THANK YOU ALPHEDIA & LUNARITY!!! 💗🙏💗" – Amy, Lunarity Group Healing
"Wow, totally blasted away and still integrating. Became very tired approx 1 hour before the transmission. Started meditating and was off and gone immediately. If one of my cats hadn't started asking for attention after one hour I probably would have fallen into very deep sleep immediately after. Remember small bits of several recurring themes passing through my field. But not much detail. Will tune in again this evening and ask dear Ardmano if there is anything that I need to remember or integrate consciously. Feeling at ease and tired today. Decided to relax and take it very easy to allow further processing.
Thank you 🙏 so much dearest Alphedia and Ardmano! Feels like a major shift!! 😘🤩💝💖🌈" – Ardmano Group Healing
"Immediately felt lighter – much lighter – after the session – a lot of release continued from my night before – feminine energy blocks – and slept through the night. 3 cheers for me. And Ardmano
" – Ardmano Group Healing