You are most welcome to join Alphedia Arara and Auraengus Manu for this weeks powerful crystal skull healing with Orion the Sirian Tigers Eye Starbeing Skull.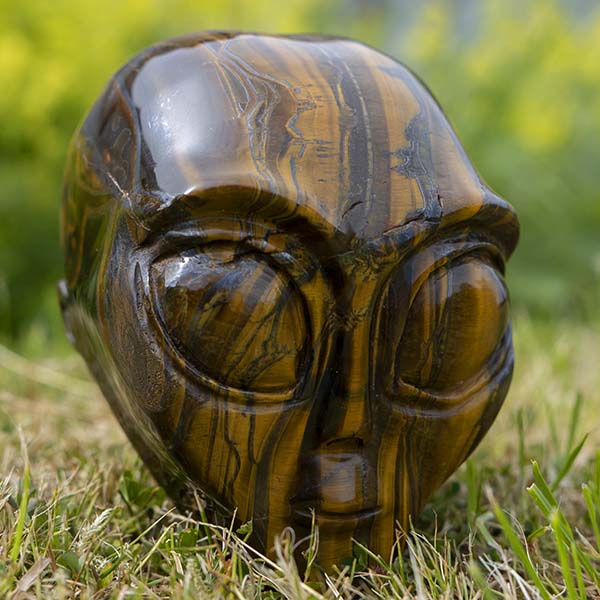 9 – 10pm BST
25th of July, 2021
Orion Crystal Skull Healing.
UK: £12 (inc Vat), Rest of World: £10
In this transmission you will be receiving a download of Sirian consciousness in preparation for the Lion's Gate opening which is the start of the Galactic New Year.
The Sirian starbeings are an off world race who have supported humanity since the inception of the human consciousness onto Earth.
Many of you are incarnate Sirians at this time, living within human form.
In this transmission, Orion the Sirian Starbeing Skull has been asked to reawaken codes of Sirian knowledge within you all.
The Sirians assisted civilisations as far back as Atlantis and even Lemuria in their development.
But are most famous for their work with the Egyptians in the creation of the Pyramids.
The Sirians are master teachers and they are offering to assist you with receiving Sirian teachings in this transmission.
Unlike the previous crystal skull healing sessions, this will be an individual hours session for you to work with the Sirian consciousness.
It will not be preplanned, for you each will have your own individual soul work.
Whether this will be receiving information, whether it be to receive deep healing.
Whether its to receive codes and frequencies that will assist you on your walk going forward.
It will be very individual and personal to you, what you receive.
You can even set your own intention prior to the healing as to what you wish the Sirian consciousness to work with you on.
Orion has a vast knowledge within his matrix.
He has travelled to many sacred sites on Earth in his physical form and is delighted to bring through this emissary transmission from the Sirian race.
This is an opportunity for you to receive this transmission on whatever level and to have assistance in processing it as these new light codes integrate into your matrix.
This will be a powerful, different to usual crystal skull healing as it will be a Galactic experience.
Channelled message from Orion:
"Greetings, greetings, greetings,
It is a great honour for me to come forward.
I am delighted to have this opportunity, this opportunity to not only awaken but to rejuvenate Starseeds incarnate on Earth.
This is an opportunity for you to be worked on, supported and healed.
You will all receive different frequencies, codes and support depending on what it is that you are requesting assistance with.
If you are wishing to receive greater knowledge, if you are wishing to receive Sirian healing.
If you are wishing to receive channelled information and guidance from us Sirians.
Or if you are wishing to recollect codes and frequencies that have been lost in your matrix, these can all be performed.
Know that this is about you receiving.
So it is important at the start of the transmission to open up the Crown Chakra and the Heart Chakra, even if you are busy at the time.
Just remember to set an alarm at that point, or just an intention in advance for this to occur at the time and the transmission will run upon you.
Know that it is an honour for me to work this way with you and I hope you enjoy your journey.
We will take you to the stars, we will take you deep into the Earth.
We will take you to the depths of your soul to receive whatever it is that you wish and require for your healing going forth.
Namaste."
Book Starbeing Healing Transmission
---
If you book at least an hour prior to this transmission your name will be placed under Orion and called in by Alphedia at the start of this transmission.
It is advised that you drink plenty of water after this transmission and if you are active during it and unable to meditate then take time when you are able to meditate to connect with Orion and ask to integrate all the healing work she has done on you and it will be so.
You may wish to print out a photograph of Orion and place this under your pillow/chair whilst you meditate or carry it with you if you are going about your daily business at this time.
Alphedia Arara will hold the space with Orion for this hour's healing transmission.
There will be no audio, video or recording of this transmission as it is happening in the multidimensional universal form of consciousness.
(This transmission is live only and will not be recorded)
9 – 10pm BST
25th of July, 2021
Orion Crystal Skull Healing.
UK: £12 (inc Vat), Rest of World: £10