Crystal Skulls activation of the Leylines
21 November 2012 (Wednesday) 10-4pm
Drumelzier Hall, near Stobo, Peebles, Scottish Borders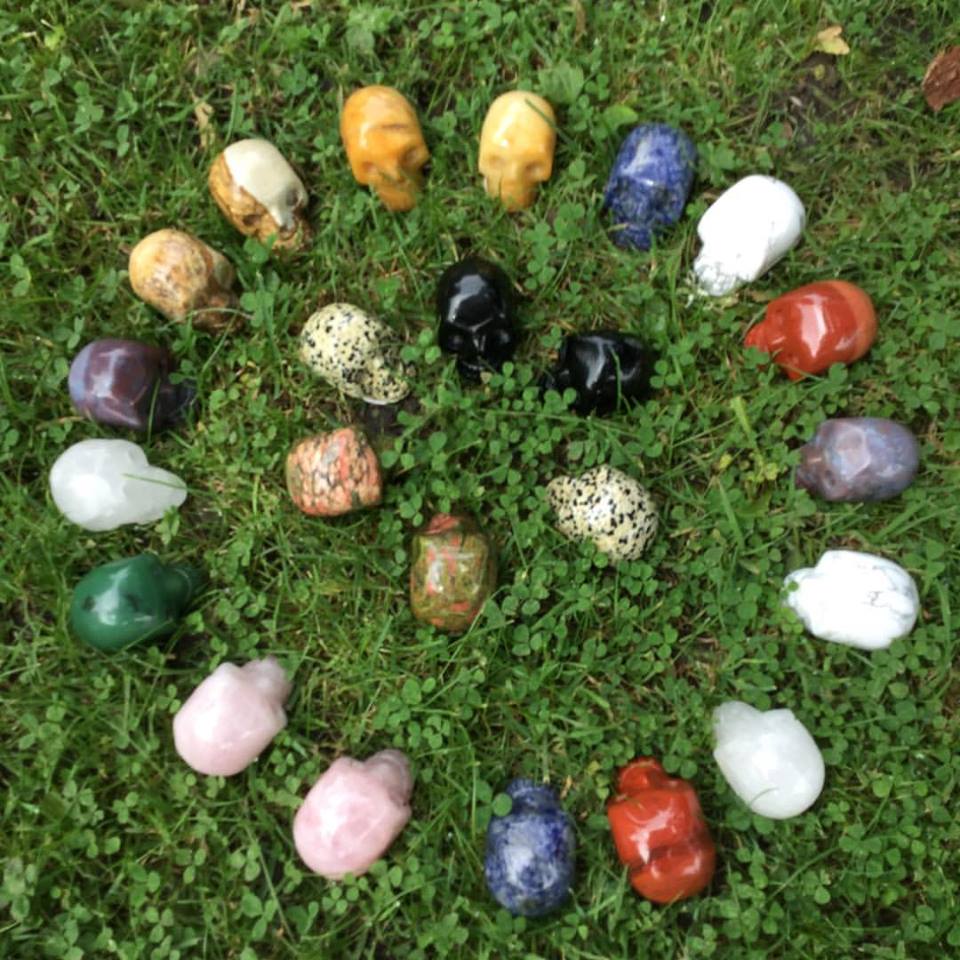 The Crystal Skulls have an important role to play in the activation of dormant energies within the ley lines (earth energy lines). Many keepers of crystal skulls were ready to gather with their skulls on this day to allow the skulls to activate a web of light around Gaia. Many of us now are reconnecting to our sacred knowledge from previous earth incarnations. The skulls have been used since ancient Lemunain times and hold the Divine Blue Print for the New Earth.
On this workshop you will be taught about the Skulls' role on the planet by Crystal Skull Channel Alphedia. You will learn how to meditate with them, how to be healed by them and how to help heal Gaia with them. You will then journey with your skulls up to Merlin's caste in Drumelzier and perform and activation ceremony with the skulls for the leylines to further work on the Dragon Activation on 18/8/12 and to allow the skulls to rebalance the leylines prior to the heart centre activation with the Unicorn realm on 12/12/12
The course includes Guided Meditation to connect with the Crystal Skull Consciousness. An Atlatean crystal skull attunement in the Ascension Spheres and personal skull messages from Alphedia. Sherling (the Merlinite crystal skull) will also channel on the day as well as other skulls.
This course will be offered as a distance course and you will receive a personal message from your own skull. Skulls will be present on the day to work with and it is not necessary to have your own skull yet to do this course. If you are doing this course at a distance and want a message from your skull, email a photo to [email protected]
Good course for beginners working with Skulls and those more experienced
Distance Involvement – Meditations sent as downloads
Click Here to book Distance Course @ £55
Click Here for Distance Option and Crystal Skull Ascension Spheres @ £80+postage