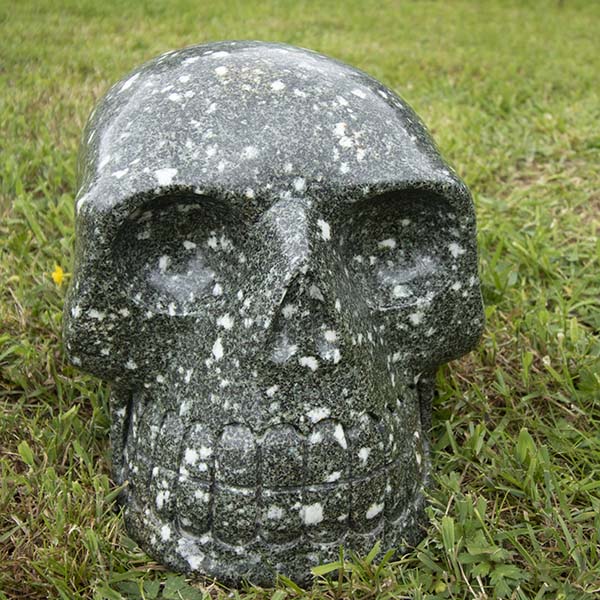 Sunday 7th March 2021

8:00pm – 9:00pm GMT
£10 (£12 for UK including vat)

(There is no video or recording of this distant healing session)
Alphedia Arara welcomes you to join her with her beautiful Galactic Master Preseli Bluestone 28kg crystal skull Ardmano for the third and final part of his brain gland upgrades.
This week we are receiving healing and an upgrade for the hypothalamus gland from ardmano.
After last weeks Pituitary Gland upgrade Ardmano is coming forward to offer to perform the same healing but on the Hypothalamus Gland.
The Hypothalamus gland is an important gland within the brain that produces hormones that control hormone production in the pituitary gland.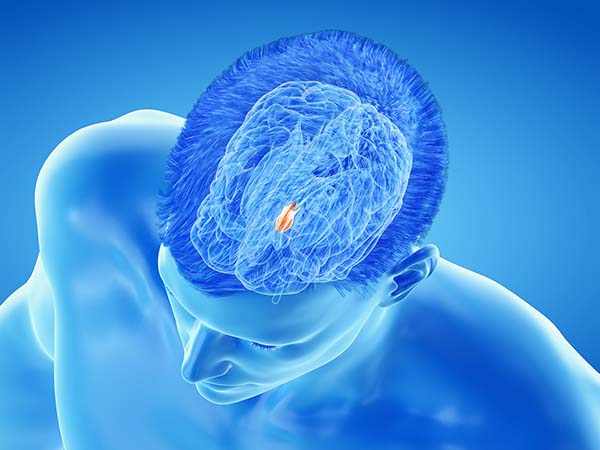 The endocrine system/ glandular system of the body correlates to our chakras, our spinning vortexes of light.
To help us stabilise not only our chakra system but our glandular endocrine system functioning.
This is required in order for us to feel more balanced, centred, and more energised moving forward.
In this hours transmission Ardmano will:
1.Give a psychic auric field clearing to remove any implants, soul fragments of others, chords of fear, spears of anger, and any other attachments from our matrix.
He will then start to work on our Hypothalamus glands in the centre of our brains.
2.Ardmano will run an activation to bring more light into your Hypothalamus gland.
The aim of this is to open up your clairvoyant vision and psychic knowingness so you can receive intuitive wisdom with greater ease.
3.He will then run a Hypothalamus gland energy upgrade.
Each of these stages will be run for twenty minutes at a time.
This will be to take you to your next level of spiritual development.
Alphedia Arara will connect in everybody's energy to Ardmano and the sacred space, and support Ardmano during the hours healing.
Channelled Message from Ardmano:
"Greetings, greetings, I am Ardmano. It is an honour and joy to come forward and offer you this sacred healing work.
This evening I will be working on the upgrade to balance the hypothalamus gland and this brings the trilogy of glands that are being affected at this time by the influx of light to bring you into stabilisation and integration within your brain matrix.
This will allow you a balancing of the brain hemispheres.
It will also allow you a balancing of the masculine and feminine within and bring you closer into oneness in this upgrade.
I will be working on clearing distorted realities as well as removing from you malware technology that has been affecting humanity since the fall of Atlantis.
Now it is interesting that your computer systems use this name too for viruses that cause the shut down of the system.
If you think of the brain as the detailed computer of the body this has been placed in to interfere with the detailed technology of your body and to cause disease, to cause a dissolution of the light codes that are being received and it lies dormant until it is decided to be activated.
This has been identified by the Sirians as the tool that is being used against humanity at this time in the pandemic and I am now going to go in and bring forward a team of Sirians to deactivate this software in the first twenty minutes of the healing.
This will then allow for the opening more fully of the hypothalamus and then for the upgrade to occur with greater ease.
All the clearing work you have done up until this point has allowed this to come to the light so well done all.
This session will bring you higher energy quotient within the body allowing you to move forward with greater ease as you remove the obstacles and blocks that are standing in your way for full soul expansion.
This session will also enable you to return to soul mastery, something that your souls have all come onto Earth for.
And as you return to soul mastery and have a refined brain gland system it allows the higher light codes, the frequencies, to be integrated into your energy field with greater ease and to be understood by your conscious mind with greater ease also.
Know that you are all ready for this upgrade at the Equinox and the next New Moon after this session,
Adoni."
---
As always Alphedia Arara will be holding the space to connect in each and every one of you who wishes to part of this transmission to the consciousness of Ardmano.
There will be no live recording or video of this, as this is a real time receiving transmission.
If you book at least an hour prior to this transmission your name will be placed under Ardmano and called in by Alphedia Arara at the start of this transmission.
It is advised that you drink plenty of water after this transmission.
If you are active during it and unable to meditate, then take time when you are able to meditate to connect with Ardmano and ask to integrate all the healing work that has been done on you and it will be so.
You may wish to print out a photograph of Ardmano and place this under your pillow/chair whilst you meditate or carry it with you if you are going about your daily business at this time.
---
Soul Expansion Through Hypothalamus Gland Upgrade – Ardmano Crystal Skull Healing
Sunday 7th March 2021 8 – 9pm GMT
UK: £12 (inc Vat), Rest of World £10
Please book at least one hour prior to the transmission for Alphedia to place your name under Ardmano
There will be no audio, video or recording of this real time transmission.
It is happening in the multidimensional universal form of consciousness.
Book Ardmano Crystal Skull Healing
---
Testimonials from Previous Group Healings
"Very powerful, direct energy to my back and to my heart then it radiated all over me. So loving and soothing. Helped erase mind worries. Then I radiated energy to peace in world. Thank you! love to all." – Ardmano Group Healing
"I'm feeling lighter and a greater sense of clarity." – Ardmano Group Healing
"Wow, totally blasted away and still integrating. Became very tired approx 1 hour before the transmission. Started meditating and was off and gone immediately. If one of my cats hadn't started asking for attention after one hour I probably would have fallen into very deep sleep immediately after. Remember small bits of several recurring themes passing through my field. But not much detail. Will tune in again this evening and ask dear Ardmano if there is anything that I need to remember or integrate consciously. Feeling at ease and tired today. Decided to relax and take it very easy to allow further processing.
Thank you 🙏 so much dearest Alphedia and Ardmano! Feels like a major shift!! 😘🤩💝💖🌈" – Ardmano Group Healing
"Immediately felt lighter – much lighter – after the session – a lot of release continued from my night before – feminine energy blocks – and slept through the night. 3 cheers for me. And Ardmano
" – Ardmano Group Healing