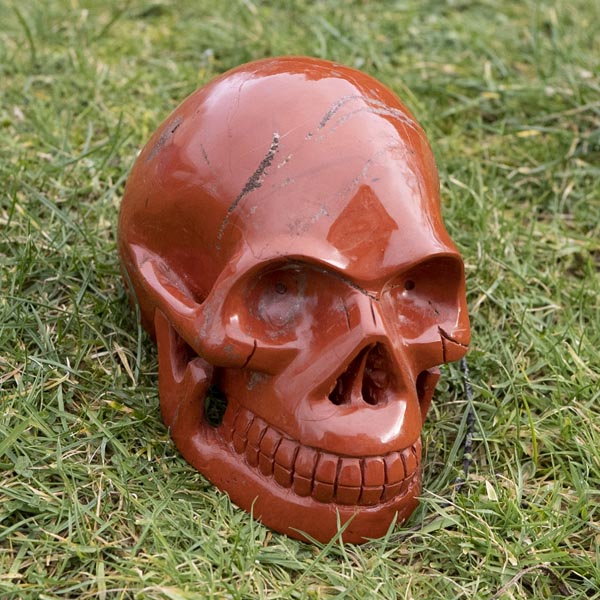 Sunday 17th july 2022

9:00pm – 10:00pm BST
£10 (£12 for UK including vat)

(There is no video or recording of this distant healing session)
Join Alphedia Arara and Auraengus Manu for this weeks's Spleen Organ Upgrade with the beautiful 5kg Red jasper Crystal skull Furanta.
The Spleen organ is responsible for the purification of the blood.
The spleen is an important organ with multiple roles within the body.
It is a blood filter as part of the immune system. Recycles old red blood cells, and is where platelets and white blood cells are stored.
The spleen also helps fight certain kinds of bacteria including ones that can cause pneumonia and meningitis.
Worry is the emotion of the spleen. If we worry too much it puts our spleen under pressure.
Too much pensiveness, introspection and worrying or holding feeling of insecurity can bring the spleen organ function out of balance. 
In this healing transmission with Furanta
The first 20 minutes she will work on the top most spleen issue effecting you at this time. Clearing and releasing the vibrations causing imbalance.
In the second 20 minutes she will work on supporting you letting go of the habit of worry and pensiveness and any ancestral and karmic inheritance effecting your spleen. Giving you insights into lifestyle changes required and further areas to work on if required in your spleen healing.
In the last 20 minutes you will be receiving the crystalline matrix upgrade of the spleen organ.
Channelled Message from Furanta
"Greetings, Greetings
It is a delight for me to support you with your Spleen organ upgrade.
The spleen is often overlooked in its importance but at this time of great instability on Earth in the 3d matrix the issues affecting the spleen are coming to a head for many.
I will be working particularly on shifting and releasing you from all your worry and anxiety you are holding in your matrixes and supporting you to feel at peace within yourselves.
As the external world outwith is spinning into chaos it is more important now to bring this calmness and focus onto your spleen organ which does such an important job within the body.
Allow yourself to accept my deep healing offered and to move to a place of balanced awareness that everything is in divine accord and you can from your inner place of power make the right changes for you to live in peace and calmness within.
It will be an honour and a joy to to support you with your spleen organ upgrade.
Namaste."
---
As always Alphedia Arara and Auraengus Manu will be holding the space to connect in each and every one of you who wishes to part of this transmission to the consciousness of Furanta
There will be no live recording or video of this, as this is a real time receiving transmission.
If you book at least an hour prior to this transmission your name will be placed under Furanta and called in by Alphedia Arara at the start of this transmission.
It is advised that you drink plenty of water before and after this transmission.
If you are active during it and unable to meditate, then take time when you are able to meditate to connect with Furanta and ask to integrate all the healing work that has been done on you and it will be so.
You may wish to print out a photograph of Furanta and place this under your pillow/chair whilst you meditate or carry it with you if you are going about your daily business at this time.
---
Spleen Organ Upgrade Furanta Crystal Skull Healing
Sunday 17th july 2022

9:00pm – 10:00pm BST
£10 (£12 for UK including vat)

(There is no video or recording of this distant healing session)
Please book at least one hour if possible prior to the transmission for Alphedia to place your name under Furanta
There will be no audio, video or recording of this real time transmission.
It is happening in the multidimensional universal form of consciousness.
---
Testimonials from Previous Group Healings
"It's awakened my own spiritual path again!! Been more focused xx🙏I love the skull healings think they are great." – Sherling Group Healing
"Loved the healing with Samanka! As Auraengus said, it felt as though she was etherically re-wiring and making new connections in my brain. Just before the end and integration I most definitely felt a warm flood at my temples! Amazing! Felt quite altered and with a new clarity ….. fab healing, thank you!❤️" – Samanka Group Healing
"Wow, totally blasted away and still integrating. Became very tired approx 1 hour before the transmission. Started meditating and was off and gone immediately. If one of my cats hadn't started asking for attention after one hour I probably would have fallen into very deep sleep immediately after. Remember small bits of several recurring themes passing through my field. But not much detail. Will tune in again this evening and ask dear Ardmano if there is anything that I need to remember or integrate consciously. Feeling at ease and tired today. Decided to relax and take it very easy to allow further processing.
Thank you🙏so much dearest Alphedia and Ardmano! Feels like a major shift!!😘🤩💝💖🌈" – Ardmano Group Healing
"Thank you and Rafundus so much for this wonderful, profound healing!🐉✨🌟Incredible, honestly" – Rafundus Group Healing