Alphedia Arara will be channelling this special workshop, to assist you in harnessing the energies of a great portal opening that is occurring today.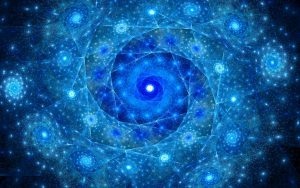 Portal Activation Workshop
Monday 12th September 2016
Fairy Yurt, Biggar, Scotland, ML12 6NR
This portal marks the start of a process that will be completed on the 19th June 2018 when an overlaying of the new Temple of Light takes place.  Many souls have come to earth with part of a key to bring this temple, which is a new consciousness onto earth.  In this workshop you will work with the energies of Archangel Metatron, Archangel Michael, Archangel Raziel and Archangel Raphiel.
We all come to earth for many purposes and as light workers we have signed up to do work to assist Mother Earth and humanity.  This portal of light opening allows for the structures that you are carrying energetically in your aura and your light body to now be fully activated for this temple creation.
This means that the intergalactic council, which is made up of many different star races will be able to start to seed you with you new consciousness.  This will expand your spiritual awareness, increase your vitality but also prepare you for what is to come in 2018.
This will be the first in a  serious of 3 workshops to allow you to aid humanity and Gaia further on in the ascension process to bring more harmony and peace onto earth.  Your soul will know if it feels the call to do this work.  Know you are ready and part of the exchange is an acceleration in your own spiritual growth and journey through the codes that will be seeded into you.
The workshop will take form as a transmission from Michael and Metatron, through sound and then a guided meditation through Raphael and Raziel to activate the structures within your glands.
Know that if you have been feeling lethargic, tired, unfocussed and as if things have been on hold for you, that this is likely why.  Your body soul and guides are waiting for this portal to open and for this activation to occur within you, to propel you forward on your divine mission.
Alphedia is very honoured to be asked to facilitate this for you.  If you have any questions about this process feel free to email any questions to [email protected] beings.co.uk
---
Buy Recorded Workshop: £10