Sunday 13th February 2022
9.00 to 10.00 pm GMT
£10 (£12 for UK including vat)
(This is a distant energy healing only, no video link or recording available)
Join Alphedia Arara and Auraengus Manu this Sunday with their phenomenal grade A, 2.5kg kg Rhodochrosite crystal skull, Rosina.
Rhodochrosite is one of the most powerful heart/love ray crystals you can work with.
In the build up to the full moon and in the yearly love portal that opens Rosina is offering to upgrade the unconditional love codes within you.
Unconditional love for self is so very important and again something the Anunnaki programmed out of us to create their slave race.
As we dive deeper into the ascension process it become ever more important to be without this negative programming so we can allow complete unconditional love for self and others to be our daily existence state.
In this healing Rosina will work on removing key heart blocks – grief, hurt, fear and anger to support us as we move more into alignment with Source Heart.
This will really liberate us to be free from putting ourselves down, low self worth, esteem and value.
Aiding you to know and feel you are important, loved by Source and the All.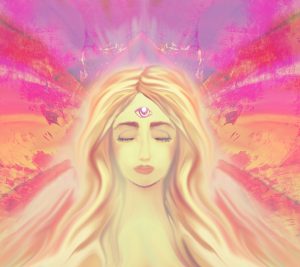 In this hours healing:
1st 20 minutes – Rosina will work on healing any areas where you are struggling with Unconditional Love in your life
2nd 20 minutes – Rosina will work on removing you from the anunnaki programming
Last 20 minutes – Rosina will Upgrade the Unconditional Love codes within your Matrix
Channelled message from Rosina
"Greetings, greetings,
I am Rosina. The energies are intense at this time of the year.
The time is come for full embodiment of unconditional love through this Full Moon in February.
I delighted to offer to be able to disconnect you from the programming that has kept you away from this vibration thus far.
I will lovingly support you with your healing.
I will cradle your heart and embue the Rhodochrosite Heart Crystalline Codes into you.
Know you are loved at all time and deeply supported as you heal.
Namaste"
---
As always Alphedia Arara and Auraengus will be holding the space to connect in each and every one of you who wishes to part of this transmission to the consciousness of Rosina.
There will be no live recording or video of this healing, as this is a real time receiving transmission.
No Link will be sent to you to take part. You just receive it energetically. 
If you book at least half an hour prior to this transmission your name will be placed under Rosina and called in and connected to Rosina by Alphedia or Auraengus at the start of this transmission.
It is advised that you drink plenty of water after this transmission.
If you are active during it and unable to meditate, then take time when you are able to meditate to connect with Rosina and ask to integrate all the healing work that has been done on you and it will be so.
You may wish to print out a photograph of Rosina and place this under your pillow/chair whilst you meditate or carry it with you if you are going about your daily business at this time.
---
Upgrading Unconditional Love Codes –  Rosina Rhodochrosite Crystal Skull Healing
Sunday 13th February 2022
9-10pm GMT
£10 / UK: £12 (inc Vat)
Please book at least one hour prior to the transmission for your to be placed under Rosina and connected in
There will be no  audio, live video or recording of this real time transmission.
It is happening in the multidimensional universal form of consciousness.
Button
---
Testimonials from Previous Group Healings
"Soft loving but firm healing energies from her" Rosina Crystal skull healing
"Very powerful, direct energy to my back and to my heart then it radiated all over me. So loving and soothing. Helped erase mind worries. Then I radiated energy to peace in world. Thank you! love to all." – Ardmano Group Healing
"Powerful stuff! I know it's powerful when I take in huge breaths involuntarily which happened throughout the hour. Saw lots of ancestors known and unknown as Lunarity cleared their legacy. Then had a weird dream last night which I am deciphering. Thankyou Lunarity and Alphedia.💕" – Lunarity Group Healing
"It's awakened my own spiritual path again!! Been more focused xx🙏I love the skull healings think they are great." – Sherling Group Healing
"Thank you and Rafundus so much for this wonderful, profound healing!🐉✨🌟Incredible, honestly. " – Rafundus Group Healing