Releasing Outmoded Patterning Holding you Back
Metatron & the Hathors New Moon Transmission
6th March 2019.  
£12.50

This New Moon in Pisces coincides with Uranus entering Taurus for the next 7 years bringing with it great change for society.
Archangel Metatron has brought through a 15 minute channeling on what this astrological shift means for us as lightworkers.
(This is free to listen to and share with others on link below)
Uranus in Taurus - Metatrons Report,Free to Listen
He explains it is the start of the movement of the creation of the Heaven on Earth, Utopia and offers through a powerful transmission, invocation and half an hour healing meditation he along with the beautiful Hathor Star Beings to do deep healing and clearing for you.
Uranus's transit is about shifting out the old to reveal the truth of your soul in its pure form. 
Moving forward now it is important we let go of the aspects of the inauthentic self that are holding us back.
To be an expression of the true you is the greatest gift you can give yourself and Mother Earth and society at this time. 
In the transmission Metatron takes you to the Ascension Temple where you witness the collapse of the old model of energy Mother Earth is shedding.
The Hathors then work on you to support you as your soul goes through this shift too.
Smoothing the path for the inevitable as all of society must make this shift over the next 7 years.
Using their sound mastery they channel through Alphedia's Crystal singing bowls powerful transformative and healing light language codes that accelerate your alignment within.
Giving you inner confidence to be who you came to Earth to be.
Removing any inauthenticity which is tiring for you to express and moving you into soul bliss alignment for the full fulfilment of your higher divine purpose on Earth!
You are then taken into a Hathor Space Craft which is of 10th dimensional vibration. This allows you to be worked on multi-dimensionally to open up the Star Gate Portals within to allow your true self to emerge with bliss and love and joy. 
You receive a deep chakra clearing and are shown the blocked vibration in your central column of light.
Once they have used their powerful sound codes you are escorted back to the Ascension Temple to an altar laid out by Metatron with talismans that will help you move through this New Moon cycle. 
This powerful New Moon healing experience is completed with a stunning Universal Gong sound bath channelled by Auraengus to anchor the New Moon Codes into you and integrate and process the shift the Hathors and Metatron have instigated in your light body morphic field. 
We hope you enjoy this month's transmission!
Love to All, Auraengus and Alphedia Arara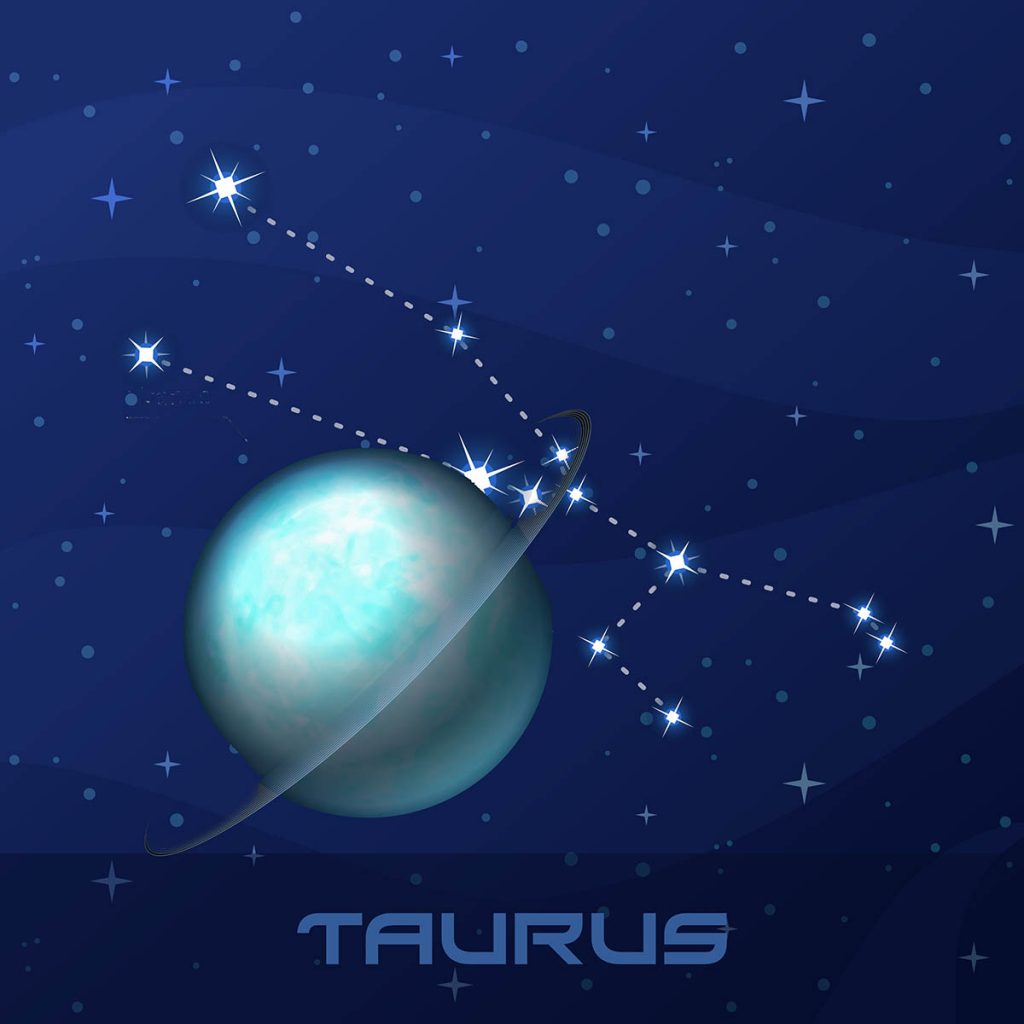 Uranus In Taurus – Metatron's Monthly Report 6 March 2019
"Greetings, greetings, greetings I am Archangel Metatron and I come forth on this auspicious day of 6th March 2019 to bring forth this month's Metatron report.
Today is a great astrological date as Uranus the planet moves into the sign of the she-bull – the great Taurus. This event will bring through great change societally for the world. Uranus remains in Taurus until July 2025 and brings with it a dismantlement of outdated, destructive, as well as divisive, societal structures.
The importance is that the Feminine gains a voice. And through this it is not only the females on Earth but it is Mother Earth herself. This astrological event which began this morning starts to put into place the Community again.
For too long you have all been polarised to the Masculine energies, self gratification and taking. This is how you have been conditioned to be in order to believe the only way is to be that to survive.
But this New Moon today in watery Pisces heralds in the Uranus transit. Bringing in the vibrations of self compassion, utilitarianism and the movement of consciousness into the collective whole.
Over the next seven years society will move into a place of seeing beyond what previously had been differences between countries, between sexes and between mother Earth and her subjects.
What does this shift mean for you? The key movement is to start the dismantlement of any aspects of separation within yourselves. Many of you are confused as to what is really meant by the separation vibration and there are two parts to my answer.
First there is the separation from the self, the true soul self, not the conditioned egoic creation of self but the true soul expression of who you are.
The other part is the separation from community consciousness, this is why through your social media you are hearing about the building of tribes.
What is meant by this is not a further layer of separation, it is about the coming together of community, but community in a different way perhaps to how community will have been seen in the past.
Of course your local community is important yet it may not be your true vibrational match.
It is about finding the soul community, finding your brothers and sisters who are of your vibration, who are of your understanding at this time.
This time of the recreation, the Heaven on Earth, Utopia.
Many of you are pioneers to bring down this new template vibration.
Many of you are remembering the Holy Grail codes within and after the Equinox, the process of this return the Holy Grail codes to help stabilise creation of the Heaven on Earth, reality begins in earnest.
Know that as you hear these words you are being awoken deep memories the importance of your Earth walk and this new moon in watery pisces is all about breaking down the separation within you from your true self.
It is all about removing the vibration of self judgment, critical analysis, and valuing true aspect and the importance of who you are.
Many of you will be finding that you are being drawn to become healthier, with the gym, exercise, strengthen your physical self. You have been feeling this or hearing this but not following through. It is now time to take on board how important it is to strengthen the physical self through nutrition, diet, exercise, meditation, and daily checking in how you are feeling and listening.
The key block I see within the lightworkers is self listening so in my new moon transmission this month I will be working with the Hathor starbeings to use the sound codes to break down the barriers that are hindering you listening.
I will support you in having a clearer vision and insight into your role in harnessing the energies of Uranus and Taurus, creating the Heaven on Earth within yourself so that you can let go of the blocks and that you can know the Community creation vibration within.
In this transmission, which will be a half hour session, you will receive codes through the sound of the Hathors that your soul is requiring to clearly be an expression of your inner divinity. Letting go of worries, unworthiness, fears, concerns through an easy way to assemble these vibrational shifts.
Integration will then be completed with a 15 minute gong bath which will bring in the new moon codes for you, bringing forth inspiration and inner wisdom on the path ahead for you.
This is an exciting time dear ones to be present on the Earth.
You are the pioneers who can bring about change within society, through your prayers, through your intentions, to create this Utopia environment.
Some of you listening to these words may feel deep resistance to change it is so engrained within you.
Maybe years later you will come to fully understanding the importance of these words I offer today.
But know that many, many, many of you are ready for what this vibration heralds in to allow you to create the dream, to allow you to let go of anxieties about not being good enough and to support you in accepting the importance of who you are and the importance of moving to your true power.
I am Archangel Metatron, the Angel of Ascension, and I support you now all through offering this gift, through the vibrations and the frequencies and the codes and I invite you now step up and be part of the next stage this new wave of consciousness.
I hope you enjoy this transmission and allow it to support your soul for the next seven years. Adoni"
---
Uranus in Taurus Immediate Download MP3 Audio Files:
Metatrons Report
Introduction by Alphedia Arara
Transmission with Metatron and the Hathors through Alphedia
Gong Meditation with Metatron and the Hathors through Auraengus
Buy Recorded Workshop
---