9.00pm – 10.00pm BST
15th August 2021
This is a remote healing transmission
from Glenholm, Merlindale, Scotland
UK £12 (inc vat) Rest of World £10
There will be no video or audio of this event.
We are pleased to offer you the opportunity to join Alphedia Arara and her 5kg clear quartz crystal skull Karula to unlock your Keys of Success.
Karula contains the consciousness of the Third Skull of Atlantis.
In this session Karula will be focusing on accessing and unlocking your Keys to Success.
By bringing forward ancient transmissions which the Atlanteans received within the Golden Epoch.
The Golden Age of Atlantis was a time when humanity was at the peak of its spiritual powers on Earth.
In this healing Karula will be working with you to help you unlock the Keys to your Inner Success.
She will be channelling through high frequency light that your soul will recognise and be able to open up and utilise.
In order to assist you moving forward to experience Soul Success in this incarnation on Earth.
In this transmission Karula will be working:
For the first 20 minutes – on clearing out from you any feelings of inadequacy, unworthiness, fear, anger, disappointment that may be holding you back from being able to see your full potential.
In the next 20 minutes – she will run a transmission known as the ogatan transmission, this is bringing through codes that will deactivate any false matrix programming that you are still attached to.
This was programming that was put into the DNA codex of humanity at the fall of Atlantis and this will be an opportunity for you to move further into soul liberation.
In the last 20 minutes of the transmission – Karula will work on assisting you on remembering your abilities gifts and talents as a Spiritual Being of Light on Earth.
You will be able to move to this place of oneness within, allowing you to be boosted in confidence.
Allowing you to remember your truth and to know clearly how to be able to bring success into your mission at this time.
You will also have the opportunity in this healing to let go of perceptions about yourself and judgements you may be making that are holding you back from following the path of the heart within.
This will be a massive upgrade to your energy field.
Karula holds the Temple of the Diamond Light Codes within her rainbows in her physical crystal.
She will be working with the Rainbow Ray frequency to transmit down through to you the higher Light Codes that your soul requires.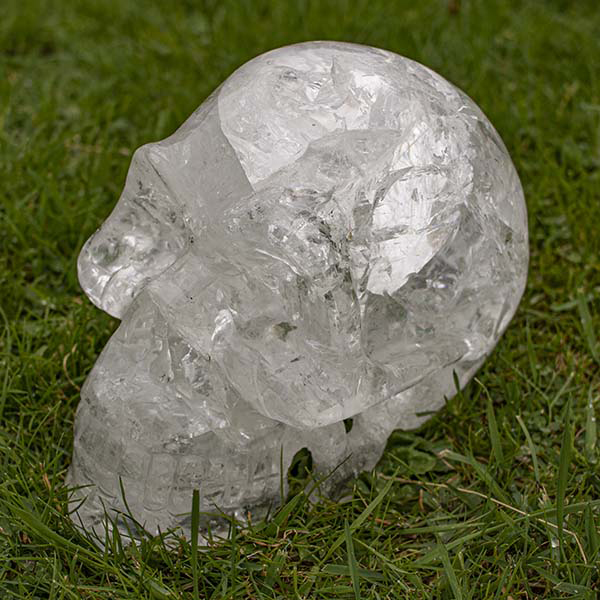 Channelled message from Karula
"Greetings Greetings Greetings.
I am Karula,
Again it is with great honour to come forward to bring this transmission to support you with your upgrade after the Lions Gate Portal has peaked.
This will prepare you for the high frequency light that is to engulf the Planet in September at the Equinox.
And you are being shown clearly, now it is time to take action to free yourself from what holds you back.
To put yourself in the position of being able to be the success that you have come to be on Earth.
To honour yourself, to love yourself and to reprogram you out of the false programming that may be caught within your matrix.
Know that you are being driven and guided to move to this place of unity within and you are being supported by this move by not only myself, but by beings of rainbow light at this time.
Know dear one that you are worthy and deserving of these inner shifts.
Namaste"
---
As always Alphedia Arara will be holding the space to connect in each and every one of you who wishes to part of this transmission to the consciousness of Karula.
There will be no live recording or video of this, as this is a real time receiving transmission.
If you book at least an hour prior to this transmission your name will be placed under Karula and called in by Alphedia Arara at the start of this transmission.
It is advised that you drink plenty of water before and after this transmission.
If you are active during it and unable to meditate, then take time when you are able to meditate to connect with Karula and ask to integrate all the healing work that has been done on you and it will be so.
You may wish to print out a photograph of Karula and place this under your pillow/chair whilst you meditate or carry it with you if you are going about your daily business at this time.
Book Transmission
---
Testimonials from Previous Group Healings
"It's awakened my own spiritual path again!! Been more focused xx 🙏 I love the skull healings think they are great." – Sherling Group Healing
"Loved the healing with Samanka! As Auraengus said, it felt as though she was etherically re-wiring and making new connections in my brain. Just before the end and integration I most definitely felt a warm flood at my temples! Amazing! Felt quite altered and with a new clarity ….. fab healing, thank you! ❤️" – Samanka Group Healing
"Wow, totally blasted away and still integrating. Became very tired approx 1 hour before the transmission. Started meditating and was off and gone immediately. If one of my cats hadn't started asking for attention after one hour I probably would have fallen into very deep sleep immediately after. Remember small bits of several recurring themes passing through my field. But not much detail. Will tune in again this evening and ask dear Ardmano if there is anything that I need to remember or integrate consciously. Feeling at ease and tired today. Decided to relax and take it very easy to allow further processing.
Thank you 🙏 so much dearest Alphedia and Ardmano! Feels like a major shift!! 😘🤩💝💖🌈" – Ardmano Group Healing
"Thank you and Rafundus so much for this wonderful, profound healing! 🐉✨🌟Incredible, honestly" – Rafundus Group Healing