This monthly meditation is led by Archangel Chamuel who is the Angel of Love and the heart chakra. In this workshop Alphedia  introduces you to Archangel Chamuel and his healing specialities. She brings through a live channelled message from him then channels a healing meditation from him to aid healing the heart and bring more love into your life.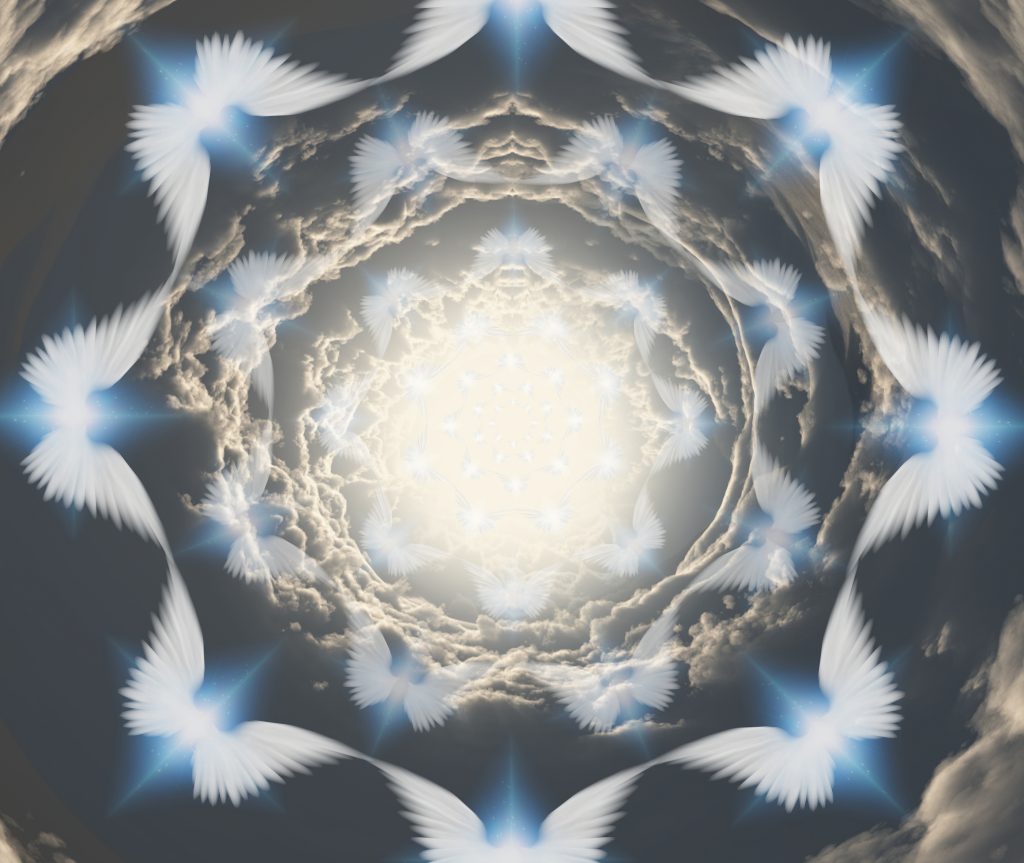 October 2014
No previous experience of working with Angels or doing meditation necessary.
Archangel Chamuel is known as the Angel of relationships, music, career, he helps find lost items and brings love and compassion.
Channelled Message from Archangel Chamuel:
"Greetings, I step forward from the angelic realm to offer you love and support at this challenging time upon planet Earth. I am delighted to have this opportunity to bring through healing wisdom for you.
 I am known as the Angel of the heart centre, the heart chakra and I aid in healing relationships. Including the relationship with yourself and to assist you in bringing more love and harmony into your life and relationships with Gaia and also your Divine source.
In this healing meditation I will work to open up your heart centre more fully. To allow you to acknowledge and release emotions and belief patterns that have caused you to shut down your heart centre.
Many of you are carrying pain from previous incarnations, which may have manifested into pain in this incarnation. Now is the time to let go of the past; it is the time to start with a clean slate, it is a time for being in the now.
So I will also help you in clearing out worrying about the future. For when you live in the now, everything becomes perfect and at peace. If you are able to tune in to the subtle frequencies of the natural world around you.
If you are able to tune into the love that comes from this planet you are choosing to dwell on. And you are able to remember and connect to your source, your home planets and stars and to remember who you as a soul are.

The period from now until the turn of the Celtic wheel is all about lifting the veils of illusion that you have been birthed through, and clearing away the dogma and the conditioning that you inherited from your familial sources.
This moon cycle is a balancing cycle and I wish you to experience the joy and the love from a balanced heart centre.
For when your heart centre is more open, you are more grounded and you can see through the illusion of the 3d reality in your financial systems, your media, your legal systems, your banking systems and your government systems.
You step out of that 3d reality world and you start to co-create a new reality and a New Dawn, and we angels wish to assist you all with this. We love you.
I will also be aiding you in opening up a deeper connection to the Angelic realms. For as you open up your heart centre you feel the angelic love and wisdom more clearly through your clairsentience, you know instinctively in your heart what is appropriate for you and your soul growth and those around you that you care about.
Trust and know that you are safe and that this will be a beautiful healing evening to allow you to move into a place of peace and acceptance within yourself.
Namaste."
Buy Recorded Workshop
Buy Archangel Chamuel Ascension Spheres