Unicorns are one of the most beautiful Elementals to encounter and work with. These beautiful white horses with golden manes and horns protruding form their foreheads are the consciousness of pure love, which they radiate out onto the land.  They can have profound healing roles to help Humans too. Their gift to us as a race is unconditional divine love which can be accessed by all who ask.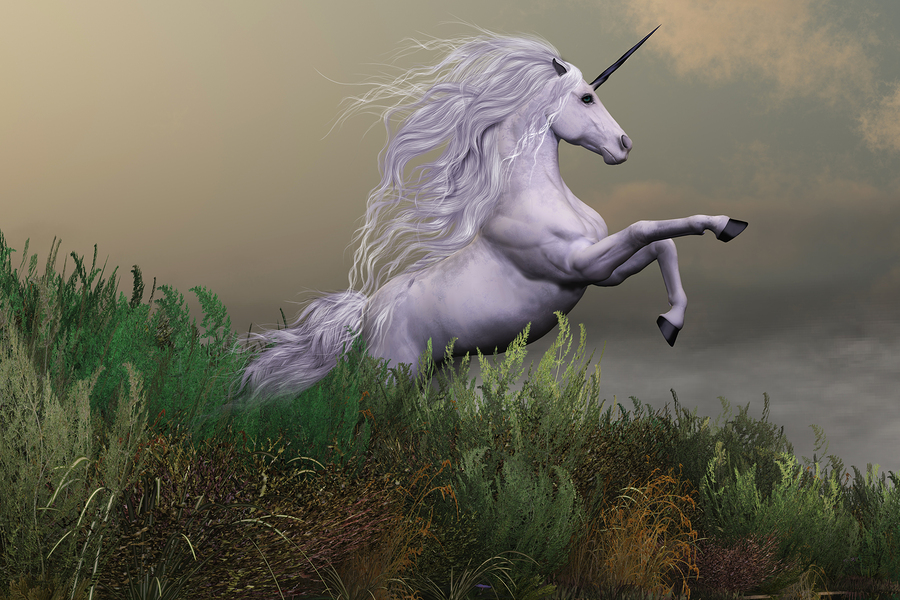 Unicorns are shy Elementals however and if you come across an area of unicorn energy (usually found in birch woods) you have to wait to be invited by them before you make an introduction. During the course of writing the unicorn chapter in my book, I was blessed to receive many unicorn healings.
Unicorns wish at this time to help Humans remember and accept unconditional love. They will heal your heart of past and current trauma as well as filling your body with the radiant glow of love.  Profound healings can happen for humans who access and work with unicorn energy.
Channeled Message from the Unicorns
"Now on Earth more than ever the Unicorns are sending down their powerful Divine love to transmute the fear that has gripped planet Earth. We flock to those who acknowledge us and our role here on Earth. Call on us to heal your heart, take away past heartache and open you up to a new inflow of Divine love available to all who dwell on the planet now.
For the time has come for the Unicorns to return to Earth to offer lightworkers wisdom and benefit our experience in high vibrational healings. We ask that you carry rose quartz when you wish us to heal you and allow us to twirl our horns of light around you showering you in the many colour frequencies you require as you ascend at this important time on Earth.  Be still, let go of your fears and concerns and connect to the unicorn energy which is within, within each one of you just ready to access."
Unicorn Meditations
Working with the Unicorn Ascension Spheres allows you to connect to the pure consciousness of the unicorn realm. This great meditation tool creates a vortex of energy which will relax you and allow a stillness to enter even the most frantic mind. You can find more detailed information on Ascension Spheres and how to use them by clicking here.  More information on unicorns is available in my book Messages from Nature's Guardians and I also wrote Ascending with Unicorns which is an e-book which you can read about by clicking here.
Guardian Unicorns
I found when I was writing my first book, Messages from Nature's Guardians, that I had many Guardian Elementals around me performing a role similar to Guardian Angels. Since I have been running Elemental workshops I find that often people have a Unicorn Guardian Elemental. That Unicorn is personal to you and can be communicated with similarly as can a Guardian Fairy or Angel. They will have a name and a reason for being with you in this life time.