The Fire Dragons have come forward at this time to Alphedia to ask for a workshop connecting with their powerful transformational energy.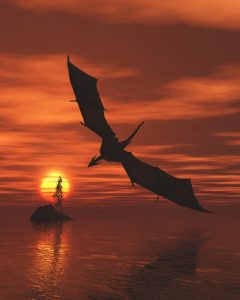 Have you been feeling stuck lately or as if the energy hasn't been flowing smoothly in an area of your life? Or perhaps you are looking for change or transformation in some area?
The Fire Dragons are here offering to assist humanity at this time, to help you feel renewed, focused and energised in preparation for the beginning of the new year.
Free MP3  of Dragon Skull Channeling from the workshop
To Listen To A Free Recording of the Fire Dragons Workshop Download Here
The Fire dragons are powerful psychic protectors as well as healers. Working with them gives you an opportunity to clear away quickly stuck energy within your body and aura, as well as areas of stuck energy in your life. In this workshop, Alphedia channeled the Fire Dragons, explained to you her experiences of working with them and take you on guided meditations to help you connect with them including a deep chakra clearing meditation.
You will receive a Fire Dragon ascension attunement, You will experience Fire Dragon healing and allow the dragons to transform deep rooted fears and blocks to help your energy system lighten in preparation for the new energies entering the planet after the winter solstice.
The energy of the last month has been one of stagnation and many here have been caught in this. The dragons say let their alchemical powers assist you. Each participant will have an opportunity to meet their own personal Fire Dragon Guide.  You will lie in a circle of tea lights and receive a fire dragon initiation into your core central matrix to strengthen it to allow you to be able to integrate the high frequency light of 2014 easier. You will also work with the fire dragons to open up your sacral chakra to unleash your inner creativity.
Buy Recorded Workshop: £60
Buy Fire Dragons Ascension Spheres