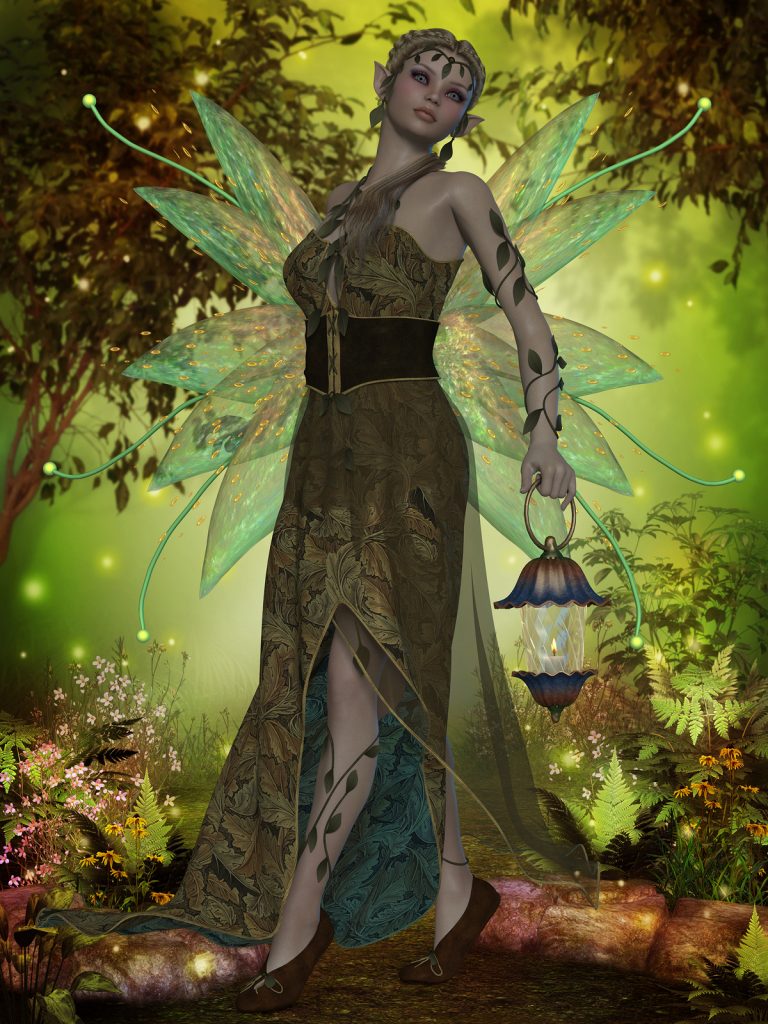 Friday 21st June 2013
Fairy Yurt, East Lindsaylands Lodge, Biggar, South Lanarkshire, ML12 6NR, Scotland
In this workshop Faery communicator and author Alphedia of Elemental Beings celebrates the Summer Solstice  of 2013 with the Sidhe (the magickal Faeries). These elusive beings invited us to visit them and make contact at a secret Faery Knowe. The Summer Solstice is an important time of the year for the Faery Kingdom and the veil between the human world when the Elemental world is at its thinnest point making it easier to see and communicate with the Faery world.
In this workshop Alphedia will teach you about the Sidhe (pronounced Shee) and the difference between them and the elemental Fairies as well as the etiquette for communicating with them. You will go on a guided meditation in the Fairy yurt to attune your energy system to their vibration and to open your chakras. You will then be given a crystal to help you hold a higher vibration to make communication with the Faeries (Sidhe) easier and meet a Sidhe guide. We will then visit the Faery Knowe (it is up a hill – a general level of fitness is required) and Alphedia will teach you how to spot the portal into the Faery world and how to enter into Faery land and you will go and meet the Sidhe.
This is a rare opportunity that the Sidhe are offering to humans at this time as they wish to work with humanity again and those souls who have worked with them before.
Buy Recorded Workshop: £25
Buy Fairy Magick Ascension Spheres