Alphedia was asked to visit Stonehenge to assist with earth healing work. Getting access to the inside of the stones is now very controlled by English Heritage, with booking having to take place months in advance. Alphedia took  Sherling (Merlinite crystal skull) and her new obsidian dragon skull Rafundus into the stones.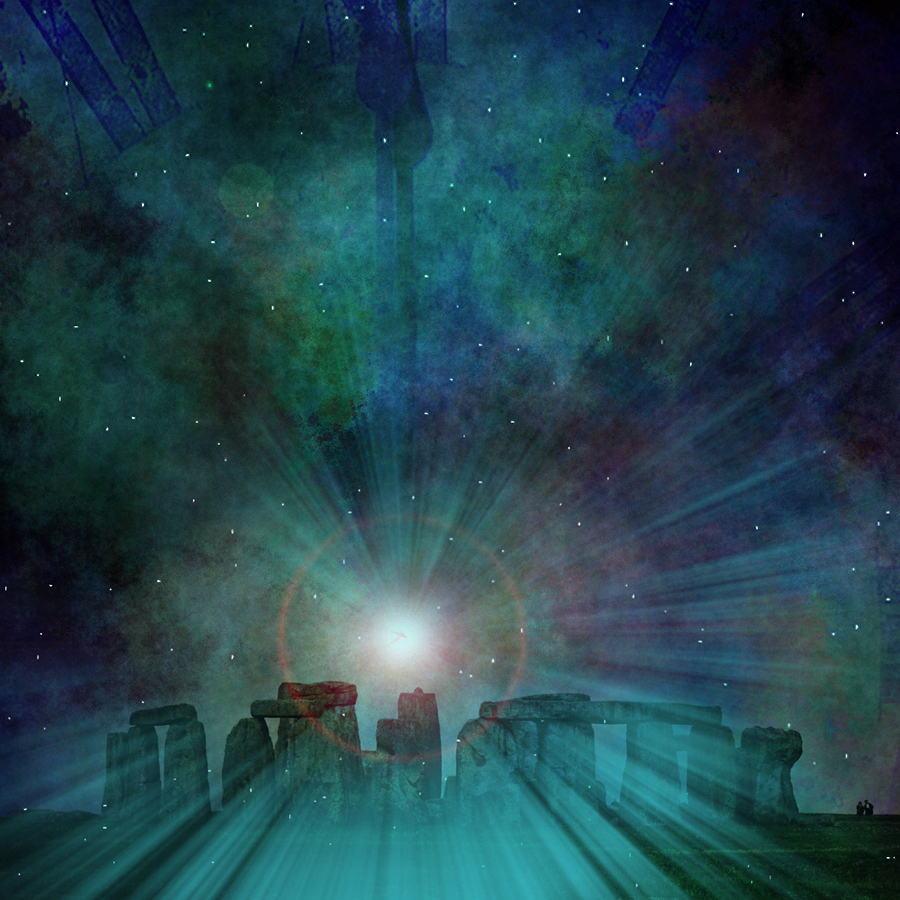 Channeling Landscape Angel- Stonehenge 10/3/14
"I have seen many changes on this landscape. I saw the first humans recognise the energy at this spot. The converging of the leylines means that any positive intentions created on this site radiate through the lines.
Stonehenge was created to harness these energies. Rocks are stabilisers and also record keepers. The stones here hold vast knowledge like a library that can be unlocked by those who hold the wisdom and foresight.
Any human visiting this site receives a massive surge of earth energy which is why so many are drawn to it now. I have called you to this site to power up the dragon energy and unlock a code to release the dragon guardians.
Others will be called to join you in the ethers. In return I will give you a meditation to channel to receive codes of wisdom from the stones and the energy portal. You will use the dragon skull to unblock subtle frequencies in the energy lines to allow a greater flow of light to surge through the land."
Stonehenge was constructed around 3000Bc in three stages archeologists believe. The stones are from the Perseli Hills in Wales.
---
 To Buy A Recording of the Stonehenge Activation:
Buy Recorded Workshop: £8.33
---
Dragon Ascension Spheres
We on earth have been given this meditation tool to assist in our own personal spiritual development and in working together with others, the raising of the collective consciousness. By using the Ascension Spheres people can access and attune to the energy of Archangels, Gods & Goddesses, Dragons, Star Systems, Planets, Elementals, Rays and other higher energies. Ascension Spheres consist of 8 crystals or stones which contain a special energy portal, in a tin and satin pouch, with instruction sheet.
Each set contains a portal to connect you to the deity or energy you have chosen to work with. This is a connection to an intelligence that not only can raise your physical body vibration but allows you access into the realm you are being attuned to. It strengthens your own connection to your higher self and allows you to connect with your soul and access knowledge you have carried and held for a long time.
Experiences include increased clairaudience, increased visions, insights, inter dimensional travelling, increased clairsentience, healing, and more.
Buy Dragon Ascension Spheres
---