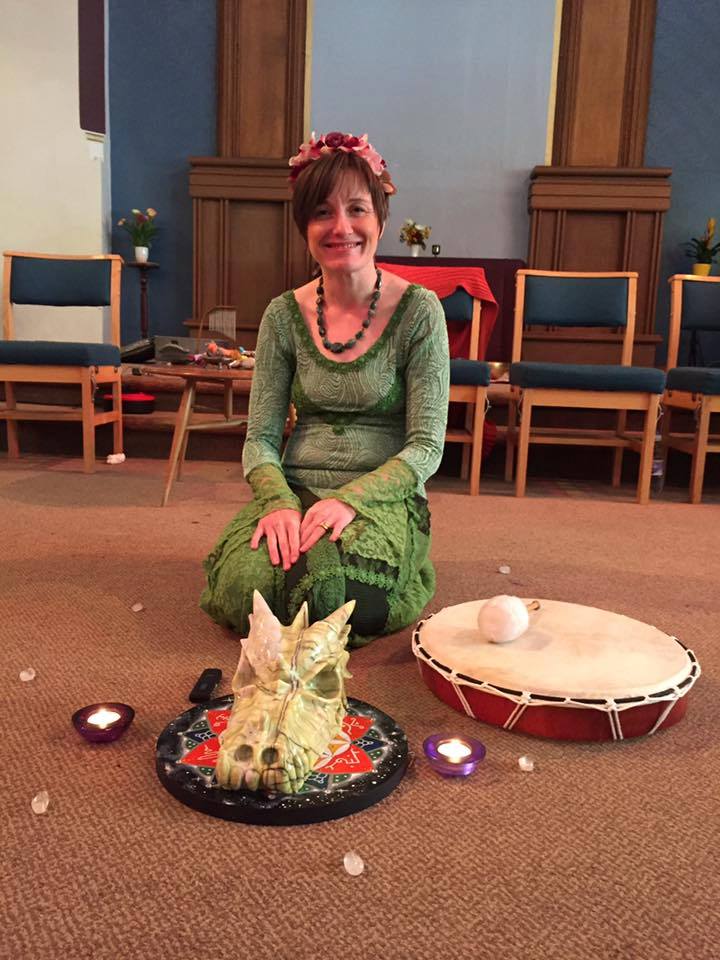 Hi  I am Alphedia Arara Kenchington, I am an author, writer, spiritual facilitator and spiritual/psychic channel. I live in Scotland with my husband Auraengus, our son Auriel and our Oscar fish. I run Elemental Beings with my husband Auraengus Kenchington who is a homeopath, Merlin Vortex Healer and amazing cook!
I am a Walkin Soul and walked into body in 2014. Previously I was known as Fiona Murray and worked in the Scottish Parliament as an Environment and Rural affairs researcher and policy offer. I have a degree in Geography and Environmental Studies from Edinburgh University. It was at University I scientifically studied crystals as part of an Earth Science course.
My mission is to assist in bridging the communication gap between the elemental, devic, nature spirits, animal, angelic, crystal, goddess, ascended master and star being galactic realms. I am a telepath and clairaudient meaning I can hear beings in other realms and I help people to communicate and open up their sixth sense to get messages from these beautiful light beings as well as wisdom to assist the planet at this time.
I also carry the Sacred Divine Feminine Mary Magdalene Codes and run numerous workshops and Channeled Earth Healing Retreats with her each year.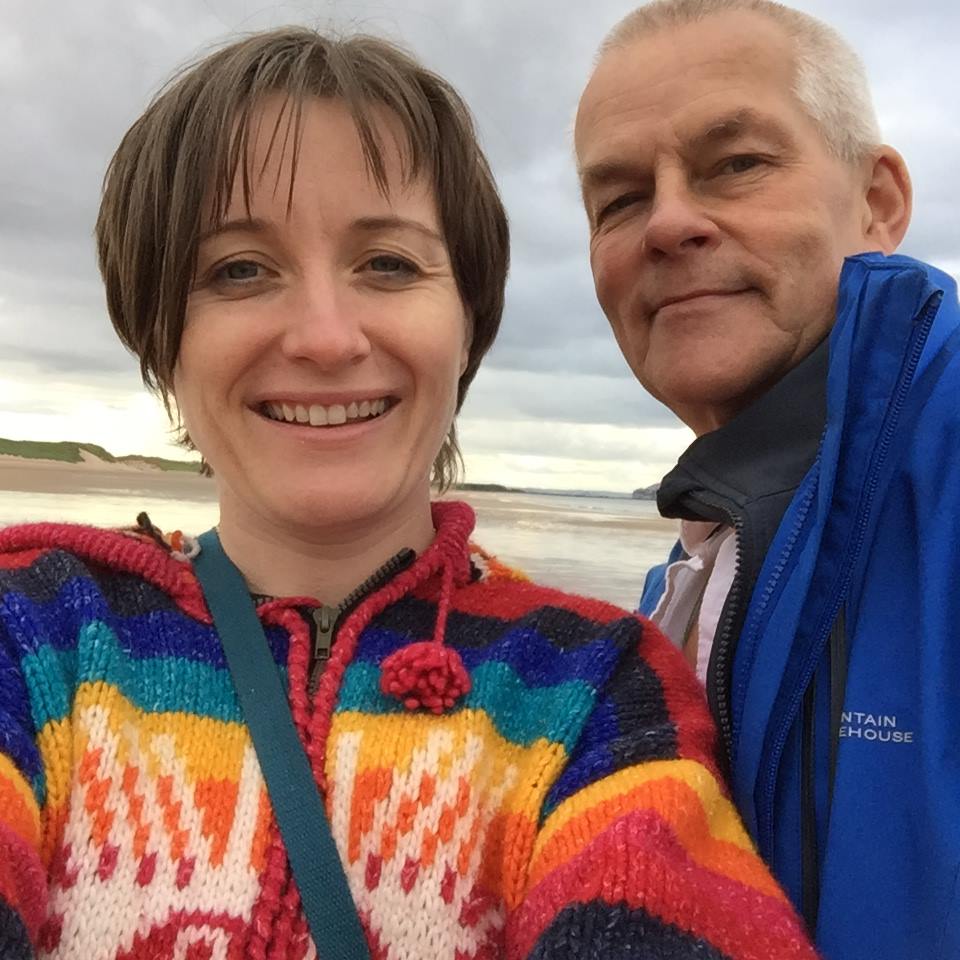 The Journey – My spiritual journey began in 2004 before that I had no interest in spirituality until a life changing event occurred when I was 23. I began to work with the Angelic, Fairy and Elemental realms when I was recovering from a life threatening illness which had me bedridden and unable to move for over a year.  During that year I relied on my sixth sense to keep me alive. I became aware of Angels around me and started to communicate with them. It was then my clairaudience (the ability to hear etheric beings in other realms) fully opened up.  My childhood fascination with Fairies reawakened when I was learning to walk outside. It was then I started to communicate with the Elementals.
I have had the privilege since starting to write my first book, "Messages from Nature's Guardians" of being given an insight into their world. Each group I've met has had an important message to impress us. They are calling out for our help to heal the environment and ourselves and I hope you will join me with any of your stories and experiences. Communicating with non physical beings is now part of my daily life and I feel very honoured and privileged in this role.
All my workshops are channeled and on a variety of different topics depending on what I am guided to facilitate. My work changes constantly and it is exciting to experience all the different energy shifts that are occurring at this time.
A few years ago I discovered I am a Walkin soul and part of my Divine Mission is to assist other high vibrational Walkin souls that have come into body. I also have a strong connection with the Mary Magdalene energy and the sacred feminine.
I love running spiritual retreats to aid people with their soul growth. So far we have run retreats with Mary Magdalene on Earth Healing on the sacred Isle of Iona four times and the Isle of Avalon, Glastonbury.
With the Fairies and Mermaids in Scarborough twice and Findhorn 2011 and for 21.12.12 at Fortingal in Highland Perthshire.
We have also run a Merlin and the Dragons Retreat in Argyll birthing a Rainbow dragon in Temple Woods Stone Circle on the Summer Solstice in Kilmartin and Activating the Golden Merkaba, Earth Healing Retreat with Lord Osiris and Goddess Isis.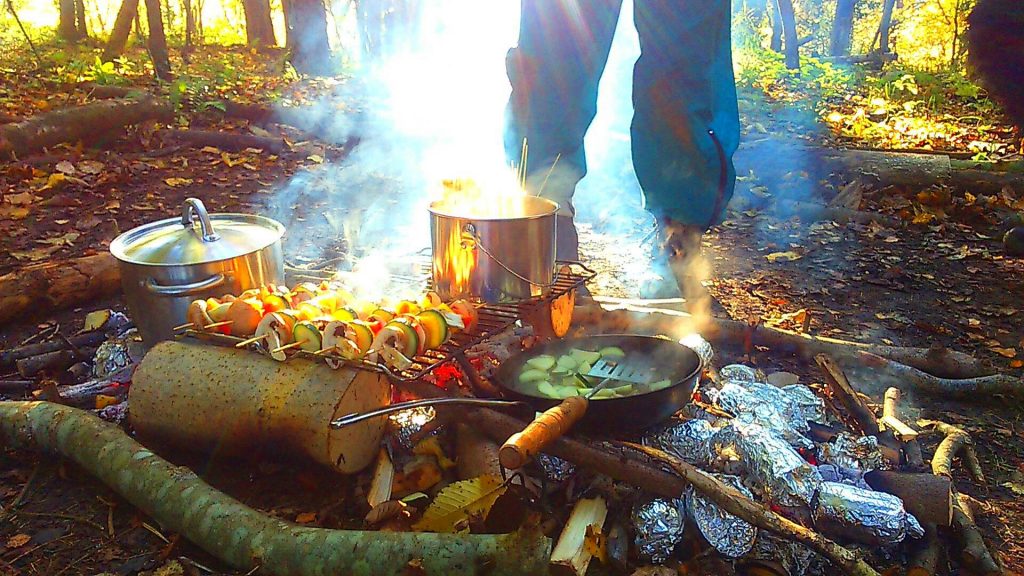 Forest School – As I am now a mother of a seven year old, another part of my Divine Mission is starting to unfold. I was told by Archangel Metatron in 2009 that I was to bring through a new form of education for the new light children (known as Indigo, crystal, rainbow, star seed, diamond and petal children). I am currently the Chairperson of an Children's group and I have trained as a Level 3 Forest School Leader.  We set up a Forest School in 2016 as an alternative to state education.
Forest School is based on the Scandinavian outdoor education system model. It is a holistic education system where the children learn without curriculum and through play outdoors. Perfect for incarnate elementals to develop and grow.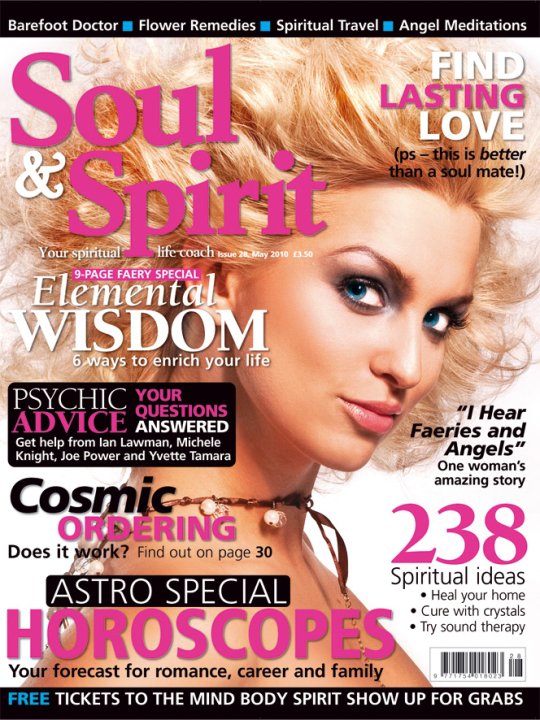 Media –  I write freelance magazine articles and my work has been featured in Soul and Spirit, The Magical Times, More to Life, Faeries and Enchantment Magazine, Kindred Spirit, Spirit and Destiny to name a few.  In 2009 I filmed an hours documentary with Edge TV for SKY channel 200 on my experiences of working with Elementals.  In 2013 I filmed a documentary that aired on Russian TV on 31st October 2013 on my work with Fairies and I also did an hour's interview on American Radio in June 2013 talking about the Fairy and Elemental Kingdoms. In 2015 I featured twice in Chat It's Fate Magazine on animal communication and Fairies. I regularly take a part in Telesummits on various topics. I have been a speaker at many Mind, Body and Spirit Fayres and Events including London MBS, Glasgow, Three Wishes Fairy Festival and the Edinburgh Festival.
Endorsements of Alphedia Arara
"I so much wanted you to know that your dragon website helped me a lot. We want you to know that both of your website's were invaluable for us and our growth. Thank you dear, we are grateful."
Dean, Australia
"I wanted to thank you for all the help and the beautiful channelings, messages and workshops that you gifted me last year. The breadth, depth and diversity Of your work is outstanding and you embody so much of your teachings, being the beautiful soul that you are.
I love that you are so inclusive of everyone and where everyone is at in their spiritual journey. No- one is made to feel insignificant or small.It just feels like one big happy family where everyone supports each other. Also it is so refreshing that you never put yourself up on a pedestal, but are happy to share your own private struggles with everyone. In that way we feel we are part of your journey also.
I think I have worked with hundreds of spiritual teachers but you are definitely my favourite and the one that I have learned and grown with the most. I really feel like I have known you forever and feel daily blessed by your generosity of spirit and soul. I feel that I have found out more about myself in the last 6 months than the last 20 years and it was not for want of trying…I tried everything.
I think I mentioned that I have had chronic fatigue for over 30 years and it really paralysed me moving forward. I do feel that I have turned a corner and for the first time feel really hopeful that my health is improving. The monatomic gold is a godsend as I can tolerate very few supplements, but it definitely gives me a kick. So I just wanted to say from the bottom Of my heart a big thank you, as you do so much for so many people and you do it so graciously, willingly and always with a smile and a kind word. You have made such a big Difference in my life and in many, many peoples lives!
Blessings to you and also Auraengus, who does so much as well behind the scenes and with little glory but who is such an integral part of it all. It is greatly appreciated.!! Many Blessings and love."
Sheridan, Australia
"A very special lady who works so hard to give and help people around the world with lots of passion …i had a great time on my show with Alphedia talking about Dragons …One day she will have her own show and will be a success all the best for the future love & light."
Bob Brown Radio Interviewer
A pure channel like no other. Workshops, full moon channelings, star being transmissions, the elemental world of dragons and fairies, retreats – in 6 months, my 30 years of inner work has catapulted into the stratosphere when I began working with Alphedia. Alphedia works straight from spirit and always from her heart; every offering designed to build upon the other. There is a gameplan from the unseen realms and one can trust fully in how and when Alpehdia is called upon to execute it. Her work is a labour of love; her mission. She does it all with integrity, love and with a vast amount of humour and lightness. I feel incredibly blessed to have heard her call. She has helped me see the real me and to bring that forward, toward my own work on earth. A continuing circle of growth.
Katalynia, Alberta, Canada
I have been doing Alphedia Arara's workshops for a few years now and have thoroughly enjoyed the uplifting experience each one brings me. Although done distantly I can visualise myself actually in the room as they are always so natural so you feel part of the group. One day I hope to actually attend one and meet everyone in person. Alphedia is an amazing channel and able to channel so many different types of energies. She is warm hearted and very gifted and so much love emanates from her. I have also had some amazing Soul and Angel forecasts for which I am very grateful to her. Just love her work. xxx
Anne Beasley, England
"Alphedia is a truly gifted and unique channel, she is able to deliver messages from an outstanding array of Consciousness with profound clarity, unconditional love and a deep desire of Unification. Thank you for your amazing and much needed work!"
Sylvianna, Colombia
"Alphedia is an awesome channel who offers a variety of the most amazing and powerful workshops."
Anne LeFrance, Canada
"Definitely recommend Alphedia's book 'Messages from Nature's Guardians' (Fiona Murray). A lot of books focus on what you can receive, but do not really look at ways of giving back. I loved the book because at the end of each chapter it looked at how you could help and give back. I had got a bit frustrated that if you google fairy healing you get a lot about how humans can be healed by faeries but not about giving healing or help back, so Alphedia's book really reasonated with me, not just for the experiences in there, but it was the only one that really focussed on giving back too."
Sam Oliver, England
"So grateful to Alphedia for the work she does. Her workshops, messages and retreats have been an exceptional support in unravelling my soul journey. And the heart-minded people I met through her are now friends forever and beyond. Thank you so much for all you do! xx"
Kasuna, Ecuador
"I've been participating in Alphedia's workshops for 6 months now and have been amazed at the beautiful changes in my life. Alphedia is so extremely gifted and she shares her gifts in such a warm, grounded, genuine way. I'm so grateful to have been led to her. Thank you, Alphedia!"
Holly Nicol, California
"Elemental beings and Alphedia are amazing.!I am really grateful that I was guided to elemental beings about 8 years ago, when I did a few workshops in person, and even more grateful that I can still participate distantly while I live in New Zealand. Her channeled workshops are very powerful and high vibration, and have really helped me immensely on my spiritual path.
Alphedia is also a beautiful person and soul, who is very humble and knowledgeable about high vibration crystals, and is very dedicated to get own spiritual journey , alongside bringing this work to others., and supporting them on their own path."
Dianne Mocelutu, New Zealand
"I first discovered Alphedia through reading her fantastic book 'Messages from Nature's Guardians'. I couldn't put it down and read it within two days. I have since joined Alphedia on many of her workshops and retreats in person and through the distant option. I have benefited so much from the distant option on workshops as I am not often able to attend a workshop on the day. The recordings are fabulous as they enable you to revisit the many meditations and exercises over and over again. I now have a great tool box of meditations and techniques that I can access exactly when I need it. Alphedia is very down to earth, approachable, and friendly which makes all of her workshops extremely enjoyable. As a gifted channel she can bring through many different energies and beings as demonstrated by the range of workshops and transmissions available from an extensive back catalogue on a variety of subjects. The crystal shop is amazing and distant healings with her crystal skulls Anka and Ardmano can be booked easily through the website. Please take time to read through the workshops and articles that are available on the Elemental Beings website as this short paragraph cannot do it justice."
Kay Foubister, Scotland
"Alphedia's insights with elemental beings are a blessing. She shares these blessings with a good kind heart. This is a beautiful thing, because elementals aren't fooled by wee human wiles. In a world where too many humans think they can dominate, it's a blessing that other intelligences, other currents of compassion, other streams of being are so respected and given a voice."
Vesper Tjukonia
"From the first moment my heart felt a deep connection with Alphedia's work through the website elemental beings. And since then it has been a powerful voyage back to my Soul! Thank you for your wonderful support Alphedia, gifts, love and compassion."
Sara Teixiera, Portugal
"Alphedia inspires beauty and purpose to every soul that she touches! With her kind and pure awareness of the "invisible" realms she can guide you compassionately through the mists of your life path! Open the door, magic awaits for you… So much Gratitude to you my beautiful xxx"
Oriana Desmond, England
"Alphedia has extraordinary abilities that allow her to guide and nurture those who seek her help. Since late 2016, I have attended many workshops and and a wonderful retreat and they have all, without exception, been enriching and enjoyable experiences. It's been a real relief and a joy to be connected with Alphedia. She's helping me to make sense of things like knowing who I am and why I'm here!! Thank you so much, Alphedia! "
Ruth Hinks, Scotland
"Absolutely Amazing, Alphedia is truly beautiful. The help and support and growth she has allowed me (and my family) has been life changing. I have taken part in many workshops – all of which have not only been enjoyable but have assisted in my growth in a huge way. I have also had a soul reading and animal communication, read her books and just cant express my gratitude. I don't think Alphedia realises the impact she has, I have recently taken stock of my development and growth and actually can't express the impact Alphedia has had – and to top it all she is so kind and humble – Thank you Alphedia and Auraengus you are beautiful souls with the most gracious hearts."
Carolanne Allardyce, Scotland
"A rare quality of true talent, hard work, compassion and yet still so much fun to be around and learn from . Alphedia's retreats are literally out of this world !!!"
Emma Case, England
"If I could rate Alphedia a perfect 10, I would most certainly do so. She is incredibly efficient with her correspondence. Furthermore, her channelled messages are extremely helpful and precise. She kindly records them so they are available for download and further study which is much appreciated and extremely helpful.The key points I wish to stress are: Alphedia's credibility, humility and total commitment to assisting us all on our Ascension path.Thank you very much Alphedia. xx"
Louise Keoghan, England
"Alphedia and her husband Aurangus truly love what they do, they go the extra mile and are always positive. I have been on two retreats with Alphedia and both experiences were incredible."
Gary Steedman, Scotland
If you have any questions for me feel free to email me on [email protected] or if you would like any articles written for your publication.