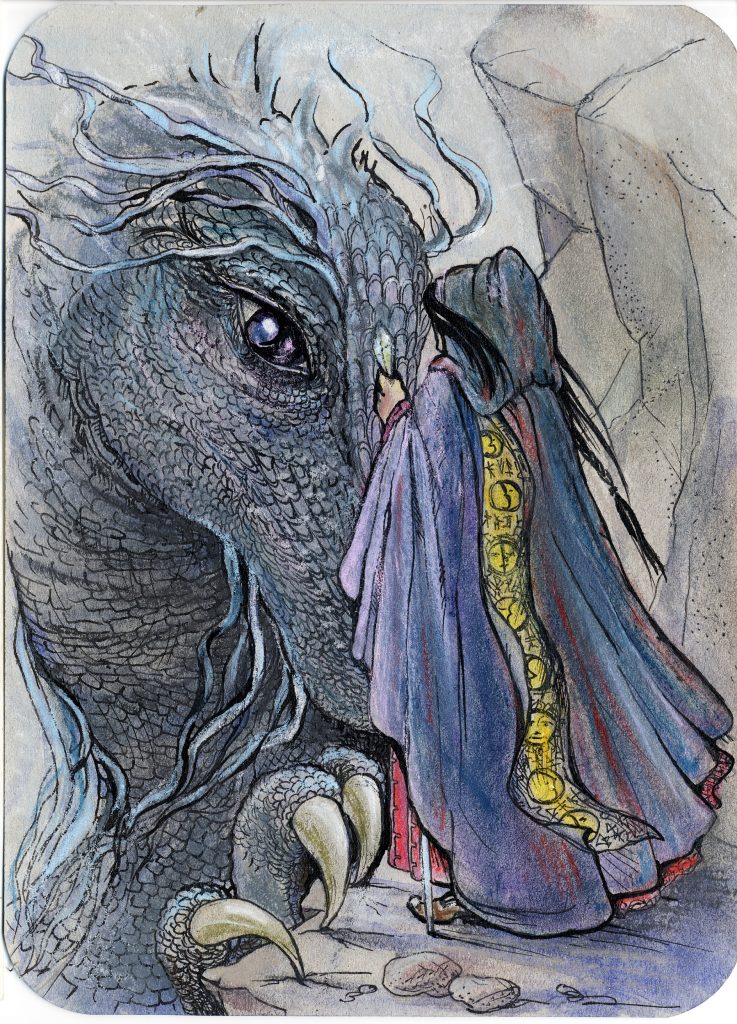 Guardian Dragon channelling, 27/07/14:
"Guardian Dragons are elemental guardians of human beings. The human being who has passed Dragon initiations be it in this lifetime or previous lifetimes, can be granted a Guardian Dragon who resides within their energy field as a protector, guide and source of infinite wisdom and light.
Not all humans have Guardian Dragons, yet those who are drawn to learn about dragons and work with dragons are more than likely to have been assigned their own personal guardian dragon and those who are higher up in the level of dragon initiations they have performed may have more than one Guardian Dragon.
The Guardian Dragons are now starting to increase their communications with human beings to assist with the shifts that are occurring on the earth plane at this time. The souls that are ready to establish a deep connection with their Guardian Dragon will be ready to receive healing wisdom and light from them now, as well as wisdom on

In this workshop, Dragon channel and founder of the Scottish Dragon Wisdom School, Alphedia, takes you on a spiritual journey with your Guardian Dragons. In this workshop you learn who your guardian dragons are and the roles that they can perform to assist you at this time.
Alphedia performs a live channelling from the Guardian Dragon realm and you go on a Guardian Dragon chakra clearing attunement and meditation, you have a Guardian Dragon Ascension Sphere attunement (if you have purchased Sphere Set see below) and go on a guided meditation to help you establish a deep connection with your dragon, receive your dragon's name, the type of Dragon it is and find out why this Dragon is with you.
Alphedia works with your Guardian Dragons to assist in clearing blocks with your spiritual progression at this time. You work with Rufundus, Alphedia's black obsidian Dragon skull to receive codes and symbols from the Dragon Skull Consciousness also.
This workshop allows you to begin on the next stage of your transformation at a soul level with the Dragon kingdom and is a good introduction for those who have not worked with the Dragon kingdom before as well as those who have a strong connection with the Dragon realm.
The Dragons will take you each individually to the level that you are ready to work upon at this time. 
---
Buy Recorded Workshop: £35
---
Dragon Ascension Spheres
We on earth have been given this meditation tool to assist in our own personal spiritual development and in working together with others, the raising of the collective consciousness. By using the Ascension Spheres people can access and attune to the energy of Archangels, Gods & Goddesses, Dragons, Star Systems, Planets, Elementals, Rays and other higher energies. Ascension Spheres consist of 8 crystals or stones which contain a special energy portal, in a tin and satin pouch, with instruction sheet.
Each set contains a portal to connect you to the deity or energy you have chosen to work with. This is a connection to an intelligence that not only can raise your physical body vibration but allows you access into the realm you are being attuned to. It strengthens your own connection to your higher self and allows you to connect with your soul and access knowledge you have carried and held for a long time.
Experiences include increased clairaudience, increased visions, insights, inter dimensional travelling, increased clairsentience, healing, and more.
Buy Dragon Ascension Spheres
---