In the first full moon of 2015 and Alphedia was contacted by Fairy Queen Maeve who has asked to lead this Full Moon Meditation Workshop. Fairy Queen Maeve was Alphedia's main guide in writing her first book "Messages from Natures Guardians" and she is an excellent Fairy Queen to work with for manifestation and this is what Fairy Queen Maeve wishes to assist us with in this moon meditation.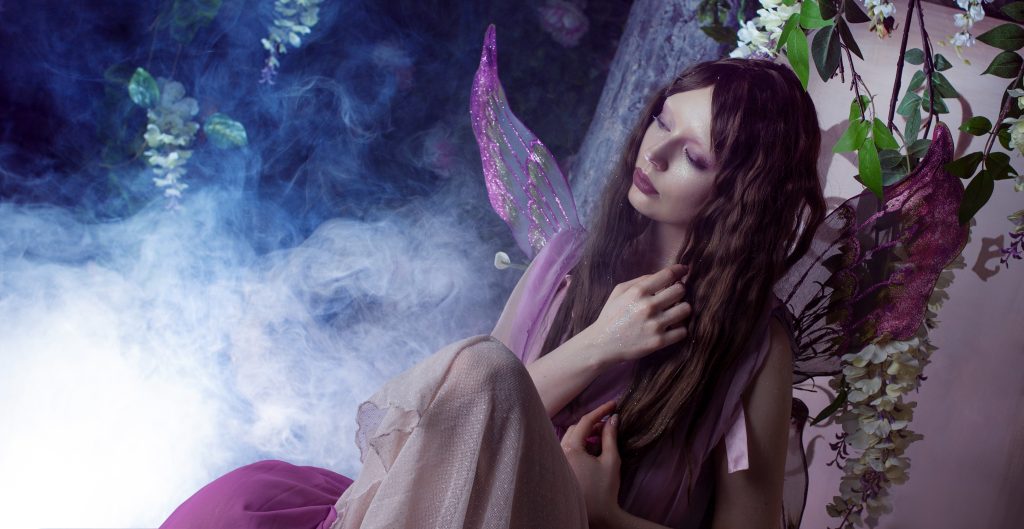 5th January 2015
The Full Moon took place at 4:54am in the morning of January the 5th and was in the star sign of Cancer and the energies of this moon are all about renewal, recuperation and consolidation. This moons energy support us in helping to understand and recognise what our soul, our higher self, our I AM presence is trying to guide us on. So it is a time to take stock and a time to make plans for the future.
In this workshop Fairy Queen Maeve teaches you some manifestation techniques and take you on a manifestation ritual to allow your higher self to work through you and to help you create plans for the coming year in manifesting what it is that you as a soul wish to co-create in this year.
This was an opportunity for you to put energy into any manifestations and Fairy Queen Maeve is going to assist you in clearing away any blocks and doubts that are stopping you bringing instantly into manifestation that which is in divine accord.
Alphedia starts the workshop with a channelling from Fairy Queen Maeve and then you will go on a self-realisation meditation with Maeve to help find out what it is your soul is trying to communicate with you for the year ahead and at this time. She then takes you on a manifestation ritual using crystals and teaches you how to do this as well as taking you on a live channelled guided mediation to connect you with the moon energies and also to bring through healing and wisdom.
No previous experience of working with fairies or in meditation is required.
Channelled Message from Fairy Queen Maeve:
"Greetings I thank you for allowing me to come forward to guide you at this moon cycle. As many of you will know I am an expert manifester as all faeries are and I wish to aid you in learning the art of Divine manifestation and learning how to work with the moon cycles to harness the manifestation powers of the moon.
I will teach you about the crystals that you can use to aid with manifestation and also make you aware of the blocks that can be stopping your manifestations becoming a reality. In the guided meditation my voice will channel through the tones and the frequencies that you require to carry to harness the energies of 2015 to their fullest and to allow you to increase in energy vibration so that you become more aware of the Fairy Realm and it becomes easier for you to connect with us and to work with us.
It is an honour and it is a privilege to connect with those humans who believe in the faeries and and who are here as Earth keepers and lightworkers. This workshop will allow you to be set free from lower dimensional conditioning that has dogged you up this point and will also allow you to harness the energies of this coming year.
As you increase in energy vibration you increase in consciousness and you remember about the other realms, you remember your connection with them and we faeries are calling out to humanity at this time to assist us in the work that we are here to do. Blessed be dear ones, Blessed be."
Buy Recorded Workshop: £15
Buy Fairy Queen Maeve Ascension Spheres