Alphedia has been working with Mary Magdalene since 2006 when she first encountered her energy at Rosslyn Chapel near Edinburgh. The rose line, also known as the Mary leyline, runs through Rosslyn Chapel.
Alphedia has been channeling Mary Magdalene's wisdom for years for personal growth and in workshops and retreats. Mary is a beautiful Goddess. She was the consort of Yeshua (Jesus) and the lead female disciple. She was an Essene and trained in the temples of Isis in Egypt in high alchemy, sex magic and herbalism. She was the mother of hers and Yeshua's daughter Lady Sarah. After the crucifixion, Mary Magdalene travelled up through France, lived in Glastonbury and then went on to live on the Isle of Iona off the west coast of Scotland. She also resided near Roslin.
Alphedia will, over time, release the channelings Mary has brought through when she is informed this information is ready to be released.
Mary Magdalene represents the sacred divine feminine energies. She is a carrier of The Truth and a good ally to work with on clearing fears, matrimonial issues, releasing ego, seeing the good in all, sex magic, compassion and divinity.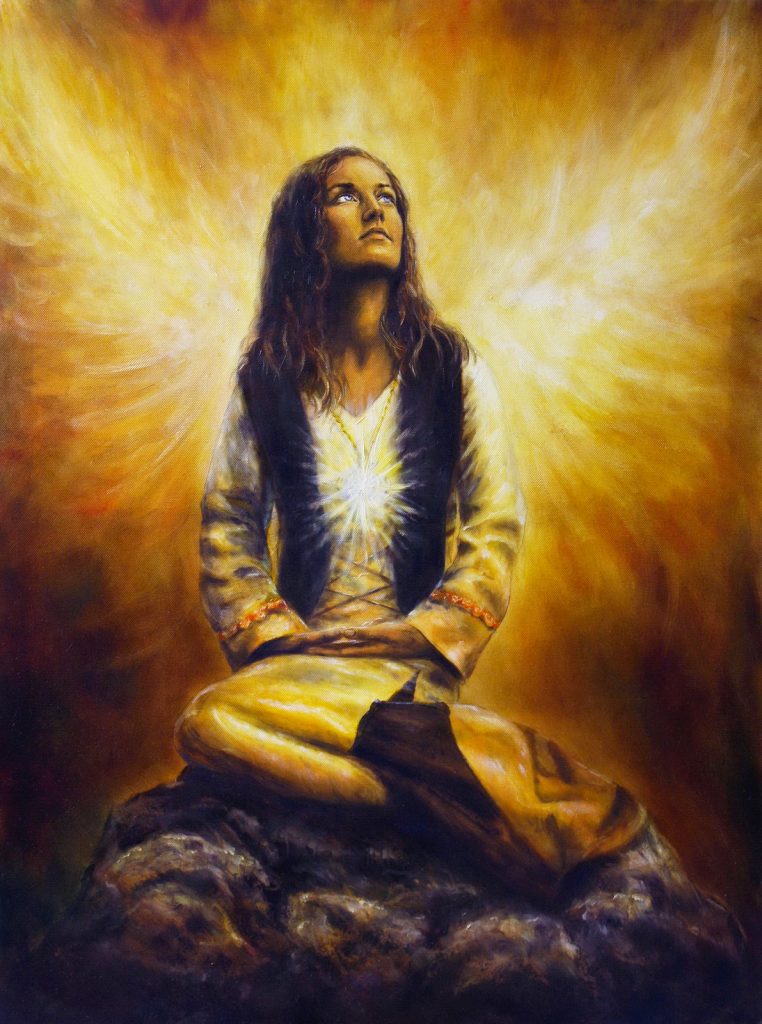 Channeling from Mary Magdalene
"Beautiful beings of light! I hold you in awe and wonder. Your beauty shineth forth! Know you are Divine, perfect and whole. You are the perfection of your creator. You hold the knowledge, the light, the wisdom within. Cast aside the shadows of inner doubt, still the cauldron of fear. Allow the light to penetrate your darkest recesses. Be exposed. Feel the liberation of freedom from the ego. Acknowledge the illusion of the 3rd dimensional world and hold the 5th dimensional frequencies of love, purity, compassion, oneness, and unlimited potential dearly.
I am a willing guide for the seekers of enlightenment and freedom from the shackles of limitation. It is all illusion no matter how it feels. You are Divine creators all of you. And we are all together in One. Blessed Be."
"When one shifts the shadows within one can see and shift more easily the shadows outwith"
Mary Magdalene quote
Earth Healing Retreats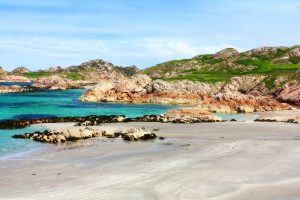 In recent years, Mary has asked Alphedia to gather groups of Earth healers on the Sacred Holy island of Iona for various Earth healing and heart healing retreats. On these retreats Mary works intensively through Alphedia to bring through sacred activations, deep soul healing and energy shifts for the participants. This allows a deeper connection with the land and to enable participants to be more powerful Earth healers.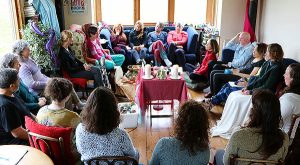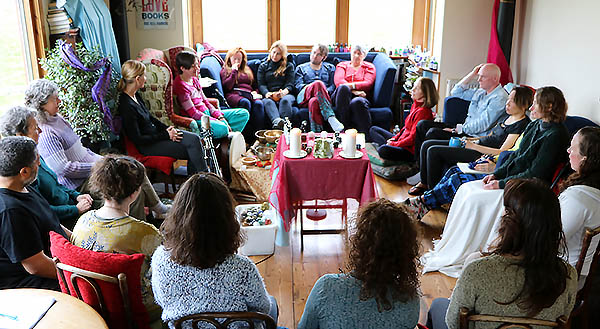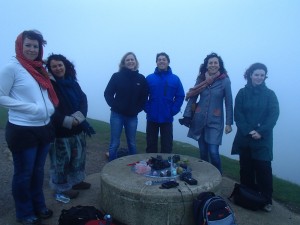 Mary Magdalene has also asked for an Earth healing retreat to be run in Glastonbury. Working on the Mary line at Glastonbury Tor, Chalice well, the Abbey and in St Margaret's Chapel. Again she brought through profound wisdom and healing for participants and the land.
Read about all of these retreats, including the channeled messages from Mary Magdalene, and the numerous workshops which Alphedia has run with Mary in our Shop.
Invocation to connect with Mary Magdalene
"I call upon the divine presence of Mary Magdalene to be with me now. Please hold me in your compassionate light. Please aid me in feeling your energy, wisdom and seeing the light within me even in my darkest hour. Help me to hold the faith in my divinity and to be of service to all. Aid me in my healing mission here on Earth. I thank you with all my heart. Namaste"
Close your eyes and feel Mary's energy come around you like a warm blanket. You may wish to light a candle and sit in stillness with her.
Mary Magdalene's symbol is the Rose so having roses, using rose oil or having a painting of a rose will draw her close to you. You can also meditate holding a piece of Magdalena Quartz or sit and receive attunements in the Mary Magdalene Ascension Spheres. These attune you to her loving energy and allow a clearer direct communication from her energy for you.
The Ascension Sphere sets consist of 8 crystals holding a direct portal to the energy they are attuned to which can be Angels, Elementals, Gods & Goddesses, Starbeings and other energies. Meditating in them raises your vibration, opening up your sixth sense and spiritually healing your mind, body and soul. They are a great way to facilitate greater psychic abilities and to receive direct wisdom from the deity or energy they are connected to. They create a sacred space, augment your experience and support you whilst doing the workshops at home.
Guided Meditation to Connect with Mary Magdalene
Close your eyes. Call upon the energy of May Magdalene to be present with you now. Take your awareness to your breathe. Allow if to gently flow in and out as you imagine pink light infusing your energy field. Feel her divine love and compassion for you. See and feel the pink light flowing into your heart chakra. Feel it unfolding and opening in her gentle loving presence. Know you are safe to connect deeply to your heart. What wisdom does she and it have offer you? Allow any visions, insights and knowledge to come forth into your consciousness. Sit as long as you like in her presence. When you feel your meditation is coming to an end thank Mary for her assistance. Allow yourself to slowly come back round in to the room. Be blessed and give thanks.