Would you like to know about your Soul's Mission here on Earth? Do you want some guidance on your life and your higher purpose at this time?
Or know what guidance an Angel, Fairy, Nature Spirit, Star Being, Ascended Master, Goddess or other Guide has to offer you directly through their words?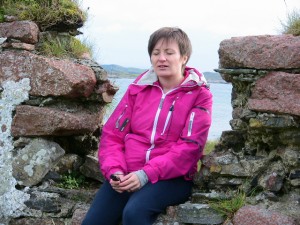 Alphedia offers Soul Channellings to assist you on your life path. Alphedia has been a channel for the higher realms for ten years and now allows beings of light to speak through her to give you a direct message for your soul's growth. Fascinating insights and information can be brought through. Many people book sessions again and again to aid them in their lives and healing.
Soul Channellings are around 10-15 minutes of direct talking from the Being of Light that comes forward for you. Alphedia will also speak after the channelling any other wisdom or information. They are recorded in her Fairy Yurt Sacred Space and emailed out to you as an MP3 recording.
Waiting time for Soul Channellings to be delivered is up to one month due to the high demand and the nature of the work,  If you have any question you wish asked (maximum of 4) please email them through.  Soul Channellings are £60 plus VAT in EU
If you wish to receive it on a cd please email us on [email protected] as an added charge for the cd and postage will be calculated.
Looking forward to hearing from you and being of service to the light within us all! Love Alphedia xx
---
New:  Angel Forecast 2018 Channeling.
In these Channellings Alphedia brings through the Angels who are working with you this year and their wisdom and guidance for your soul growth this year and information on where you are going, the crystals that are supporting you and any other beings who are guiding you at this time. Any other further information the Angels wish to bring through also.   £60 plus VAT in EU
If you have a specific question for the angels please email it to
[email protected]
---
Feedback on Channellings
"Thank you so so much for my soul channeling.  It was beautiful and I cried when I listened to it the first time. I will need to listen again a few times , there was so much great advice and information. I will be in touch about some of the  things which were mentioned. But I just had to email you straight away to thank you . It really is a wonderful gift you have.  Thank you so much.  It is going to help me greatly and then I can help my children.
Many many thanks" Love Sharyn 2015
"Hello!! I'm Dila!!You did a Merlin channelling for me around July which was tear inducing in the most healing and amazing unforgettable way!!" 2015
"Hi Alphedia, Thank you for the Soul Channelling. It was fantastic". Karrim, England 2015
"Thank you Alphedia. I am so grateful for my magnificent and very helpful channelling today from Merlin. It allowed me to release and clear lots xx"  Alilila, Kent 2013
"Words alone do not convey the profundity of my gratitude and appreciation for my channelling session!!!I could not stop crying happy tears throughout those 17 minutes!!! It was a very emotional experience. I was filled with so much joy and LOVE. It was healing to have answers on the many aspects of my life I have been wanting in regards to my Earth walk. Thank you for delivering my beautiful soul name. The tears stopped when I heard my name. I completely calmed myself and felt at peace. It was an inner recognition and knowing. Wow. You are the best!! I value your wisdom and gift that you share with the world. Keep up the incredible work Alphedia".   Lots of love and light, André, Western Australia 2014
"Hello Alphedia. Thank you so much for the beautiful message. It was very profound and just right". Sue Tait Soul channelling 19/10/14
"Thank you for my message, it really was beautiful. Again I would like to say that I have deep gratitude for you and what you do. Each time I get a message from you, I am greatly effected by it. I usually get chills and emotions stir. There was so much information bought through this message! Wow! It really is lovely! Once again I am very honored and grateful for receiving this information. Thank you! Love, Lisa Berube USA 2014
Hey Alphedia It was truly a honour for you to share your gift with me. Your voice is comforting 🙂 Your reading has inspired me to pull my life into the heart path.From a business man perspective I think you are fantastic. And from a personal level, I appreciate the awakening :)" Lucas, Australia 2014
"Soul channelling was spot on. That's an amazing gift you have! Thanks". Pauline x
"Dear Alphedia, I cannot thank you enough for my soul reading. The impact it has had is so deep and so healing and my heart is filled with joy and gratitude for having been given my soul name and for being connected with my soul angel. The guidance is such a blessing and I have been crying for about an hour since listening to it! So very healing and illuminating. Thank you so much for re sending it. I really appreciate you finding it for me. Bless you Alphedia, you are a beautiful beautiful soul and I am so grateful to have met you. In love and light". Sorinka
---