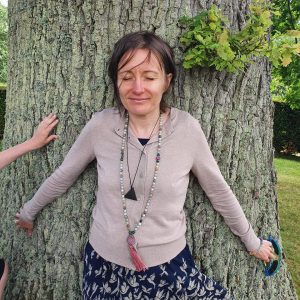 Book Personal Channeling
Alphedia Arara is reknowned as one of the world's top Channels of direct communication from the beings of light.
Alphedia has channelled for thousands of people all around the work and her personal Soul channeling offerings are incredibly popular.
The information brought through in these people find very accurate and helpful, booking sessions again and again.
Alphedia currently offers Soul channelings where you can ask up to three questions and select the being you wish to hear from or allow whoever wants to come through to come forward. We also offer Galactic Forecasts, Angel Forecasts, Crystal skull channelings and Dragon channelings.
Due to high demand booking volume at this time we are currently running a waiting list for these sessions. To be added to the waiting list please email [email protected] to be added to the list. You will be notified when it is your turn and have 48 hours to pay or your space will be offered to next on the list. Please note this wait time in months long now. Alphedia offers assistance and often channelled guidance in the workshops she channelings live so you can enjoy these while you wait for your message turn. 
Would you like to know about your Soul's Mission here on Earth? Do you want some guidance on your life and your higher purpose at this time?
Or know what guidance an Angel, Fairy, Nature Spirit, Star Being, Ascended Master, Goddess or other Guide has to offer you directly through their words?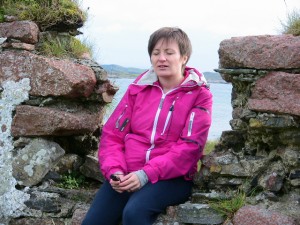 Alphedia offers Channelings to assist you on your life path. Alphedia has been a channel for the higher realms for over ten years and now allows beings of light to speak through her to give you a direct message for your soul's growth. Fascinating insights and information can be brought through. Many people book sessions again and again to aid them in their lives and healing.
Channelings are around 10-15 minutes of direct talking from the Being of Light that comes forward for you. Alphedia will also speak after the channeling any other wisdom or information. They are recorded in her Sacred Space and emailed out to you as an MP3 recording.
If you have any question you wish asked (maximum of 3) please email them through. Soul Channelings are £130 (£166 inc UK vat)
If you wish to receive it on a CD please email us on [email protected] as an added charge for the CD and postage will be calculated.
Book Personal Channeling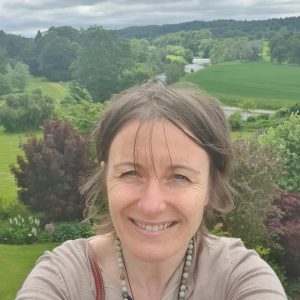 ---
Soul Channellings – £130 (£166 inc Vat in UK)
Alphedia brings through soul wisdom to aid you in your earth walk from a deity, angel, fairy, elemental, star being, guide, consciousness that wishes to communication with you. You can ask 3 question if you wish to receive guidance or have a straight channeling direct
Angel Forecast Channeling – £125 (£150 inc VAT in UK)

In these Channellings Alphedia brings through the Angels who are working with you this year and their wisdom and guidance for your soul growth this year and information on where you are going, the crystals that are supporting you and any other beings who are guiding you at this time. Any other further information the Angels wish to bring through also.
---
Galactic Forecast Channeling – £125 (£150 inc VAT in UK)

In these Channellings Alphedia channels the higher realms and allows the Galactic Beings to speak through her to give you a direct message for your soul's growth and insights for the year ahead.
Crystal Skull Channellings – £125 (£150 inc VAT in UK)
Many are feeling called just now to be crystal skull guardians inc dragons, phoenix, unicorns, cobras
Dragon Soul Channellings – £130 (£166 in VAT in UK)
Direct Message from Dragon Realm. You can ask 3 question if you wish to receive guidance or have a straight channeling direct
---
Some of the wonderful feedback on Alphedia's Channellings
"Your personal channelings are so worth the wait and definitely worth every penny! They have the power to instantly catapult the person miles forward in their ascension journey! Thank you so much for everything Alphedia, know that you & Auraengus and your hardwork is greatly appreciated." Miatia, Germany
"Thank you so much for the channeled message! Wow nothing surprises me any more ,I was not expecting such a message though!" Mandy, Australia
"Wow wow wow I loved my angel reading – I feel like I am finally getting answers ! I've had so many channelings and this kind of information was never conveyed or there were blocks that wouldn't allow the channeller to find out … you are so incredible – what amazing gifts you have – thank you thank you !"  Danielle England 
"I was really grateful for my personal message!! It has really helped me a lot!! So thank you so much!!! I've been sending you waves of gratitude each time I listen to it!!," Phyllis, USA
"Hi Alphedia! I have just received my galactic forecast and Im so amazed at the info that came through, so beautiful thank you I cried a lot" Alin, Germany
"Hi Alphedia! I just listened to my Galactic Forecast. Wow!!!! It was so amazing and healing for me!! It touched my soul so deeply. I feel in awe and am still integrating it. Thank you so much!! I don't feel the same person after listening to it! I am so thankful for all of the beautiful beings who came forward with such love, honor, and respect for me! I feel this channeling has opened my heart further – like a part of my heart has opened that had been closed for lifetimes. So deeply touching and moving for me. Thank you so much for your time in channeling it. It meant so much to me. And yes, I did know I come from Orion. How awesome to have an Orion being come forward! That was amazing! I found out I was Orion in the Authentic Star Nature workshop. Thank you for using your gift to help me. They said I am a crystal skull communicator and I did that in Atlantis! I deeply love crystal skulls like you do. They feel like my family. Thanks again!!" – Elizabeth, USA
`'My galactic reading is unlike any I've had before. I'm so grateful. Thank you. So much has been going on here… I've received answers to the big questions I've asked forever. A lot has changed and today's reading just brings it all that much further in. Love you"  Rae USA
"Thank you for such a beautiful, profound inspirational message. Thank you for being you and sharing your gifts. I only awoke 3 years ago and am a channel (not doing it for a living yet) as well. Your workshops have opened me up so greatly and have allowed me to open up to elementals and star beings and other beings of light. Thank you!"  Filima USA
" I just wanted to thank you so much for the amazing Galactic Forecast I resonate with every word spoken. Who came thru for me where a Venusian, a Sirian Master, a Orion Master and from Alcyone a Pleiadian Priestess. Very beautiful ❤️"  Krystina Switzerland
"Thank you so so much for my soul channeling.  It was beautiful and I cried when I listened to it the first time. I will need to listen again a few times , there was so much great advice and information. I will be in touch about some of the  things which were mentioned. But I just had to email you straight away to thank you . It really is a wonderful gift you have.  Thank you so much.  It is going to help me greatly and then I can help my children. Many many thanks" Love Sharyn UK
"I LOVE your channelings! One can easily see that you have MANY years of experience, your channellings are so much clearer than mine, I always love your work." An, Germany
"Hello!! I'm Dila!! You did a Merlin channelling for me around July which was tear inducing in the most healing and amazing unforgettable way!!"

"Hi Alphedia, Thank you for the Soul Channeling. It was fantastic". Karrim, England
"Thank you Alphedia. I am so grateful for my magnificent and very helpful channelling today from Merlin. It allowed me to release and clear lots xx"  Alilila, England
"Words alone do not convey the profundity of my gratitude and appreciation for my channelling session!!!I could not stop crying happy tears throughout those 17 minutes!!! It was a very emotional experience. I was filled with so much joy and LOVE. It was healing to have answers on the many aspects of my life I have been wanting in regards to my Earth walk. Thank you for delivering my beautiful soul name. The tears stopped when I heard my name. I completely calmed myself and felt at peace. It was an inner recognition and knowing. Wow. You are the best!! I value your wisdom and gift that you share with the world. Keep up the incredible work Alphedia".   Lots of love and light, André, Western Australia
"Hello Alphedia. Thank you so much for the beautiful message. It was very profound and just right". Sue, Scotland
"Thank you for my message, it really was beautiful. Again I would like to say that I have deep gratitude for you and what you do. Each time I get a message from you, I am greatly effected by it. I usually get chills and emotions stir. There was so much information bought through this message! Wow! It really is lovely! Once again I am very honored and grateful for receiving this information. Thank you! Love, Lisa USA
Hey Alphedia It was truly a honour for you to share your gift with me. Your voice is comforting 🙂 Your reading has inspired me to pull my life into the heart path. From a business man perspective I think you are fantastic. And from a personal level, I appreciate the awakening :)" Lucas, Australia
"Soul channelling was spot on. That's an amazing gift you have! Thanks". Pauline Scotland x
"Dear Alphedia, I cannot thank you enough for my soul reading. The impact it has had is so deep and so healing and my heart is filled with joy and gratitude for having been given my soul name and for being connected with my soul angel. The guidance is such a blessing and I have been crying for about an hour since listening to it! So very healing and illuminating. Thank you so much for re sending it. I really appreciate you finding it for me. Bless you Alphedia, you are a beautiful beautiful soul and I am so grateful to have met you. In love and light". Sorinka Scotland
"Alphedia what you and Auraengus do is so profound and it is so hard to do this work in the world where a lot of people still don't believe in it. I take my hat to both of you and respect your work and the time you put into this by sacrificing so much. Thank you for all you do", Svetlana South Africa
---