Sunday 10th August 2014
Roslin Glen, by Rosslyn Chapel
This year we will gather with the crystal skulls on the  Aquarius Full Moon in the beautiful high vibration Roslin Glen beside Rosslyn Chapel, half an hour south of Edinburgh. The purpose of this gathering will be to harness divine feminine codes from the Mary Magdalene line that travels through this area and receive healing from the skull conclave aswell as meet the two ancient gnarled sweet chestnut trees who reside in this locality. It is believed that these sweet chestnut trees are 400 to 450 years old, so will hold much wisdom to impart to us.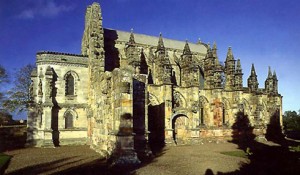 Rosslyn Chapel is also situated on top of one of the 12 sun discs in the world and is a Sirian- Pleiadan star gate portal, with assistance from the Arturians, which helps balance planetary energies and connects to the planetary girds, we will therefore connect in with this energy and work with the skulls to assist with planetary healing and realignment that is requested for on this date.
More information will be channelled through and sent out the week before this event. Please email [email protected] your mobile phone number or facebook to confirm attendance and feel free to invite your friends. Ownership of a crystal skull not necessary as Alphedia will bring many of her collection and some for sale to the event. This is a wonderful opportunity to connect together with the Skull Conclave to assist with planetary ascension at this time.
Gather outside Rosslyn Chapel entrance from 1.15pm we will leave at 1.30pm to walk down into the Glen please bring appropriate footwear and clothing for the afternoon.