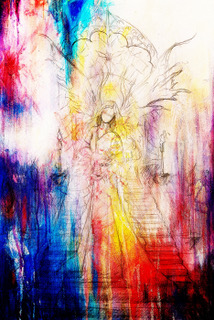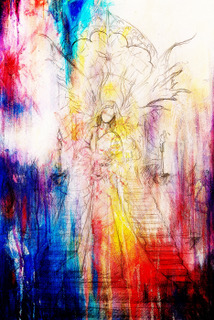 November 2012
Archangel Tzaphkiel asked to do this month's full moon meditation to activate our meridian system.This full moon is in Gemini and coincides with a Lunar Eclipse. It occurs at 14.47pm.
This month we will be working with the Archangel Tzaphkiel who is the Archangel of deep contemplation and is known as the cosmic mother. She helps you to fully develop the feminine side of your nature allowing your heart to open fully.
This moons energy is about reflection of where you have come from and where you are going to; the energy of this full moon allows you the opportunity to be fully honest with yourself about what you wish to manifest and where you are going in your souls' journey.
Archangel Tzaphkiel is offering to prepare your energy system for the shifts so you can integrate better the high frequency light that will descend on to the planet after the portal opening on 21.12.12.