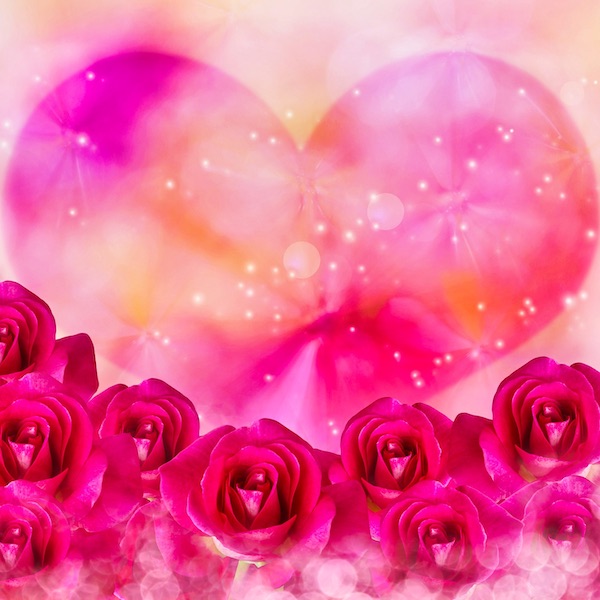 Alphedia Arara and Auraengus Manu invite you to join them on this exciting retreat opportunity to dive deep with Mary Magdalene and Mother Gaia and the Elemental Realms into the One Heart of all.
The year of 2020 is the year of Gaia's journey deep into Heart Consciousness giving us a great opportunity to heal our hearts and our souls and to experience heart based, Unity Consciousness in Oneness living.
Through this retreat weekend you will have the opportunity to be deeply held, supported and nurtured in a safe soul space allowing your heart to re-emerge in its magnificence to be expressed in all actions and experiences going forth.
You will also be supporting Mother Earth through Earth Healing work and the return of special rays and codes to the Earth once again.
Never before have the opportunities been so great for humanity to rapidly change in consciousness and as the New Earth template continue to birth we are at the pioneering edge of creation. Many of you came to Earth on this mission and the Rainbow Gateway opened at the Equinox to allow this important inner and outer soul work to commence.
Originally this was to be a group retreat held in the wonderful Isle of Avalon, Glastonbury but unfortunately due to the global pandemic we are unable to run  in person now in 2020 or 2021.
Mary Magdalene however has invited us to do this important Earth work remotely with her from Glastonbury, Roslin Glen and Merlindale in October 2020.
This retreat will be held live on video links, with MP3 recordings for those unable to join us live.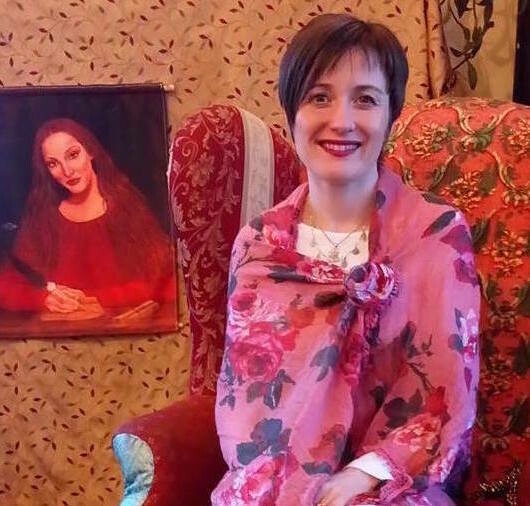 One Heart Retreat with Mary Magdalene and the Elementals Virtual Retreat
Friday 23rd October – Monday 26th October 2020
Includes Live video links, high quality MP3 audios of all sessions, a crystal heart gift attuned at the sacred sites in Glastonbury and Roslin, organic Ceremonial Cacao and a channelled Mary Magdalene answer to a question on your progress after the retreat.
As part of this distance retreat your energy and photograph (which you can email us in advance of the retreat) will be called in to the sacred space and your photograph will be taken to the sacred sites.
Included is a personal channeled message from Mary Magdalene via Alphedia Arara. You can ask Mary one question which allows you to get some guidance on anything which comes up for you during the retreat. Please email your question within a month of the retreat recordings being sent out and Alphedia will then channel your personal message.
You will each receive a crystal gift from Mary Magdalene to support you through this Heart opening experience. This will be a crystal heart in either Rose Quartz, Jade or Peach moonstone. It will have been taken to all of the sacred sites in Glastonbury to collect the energies for you and been bathed in the red and the white spring waters. Alphedia will intuit which crystal is for which participant and this will be posted to you before the retreat takes place.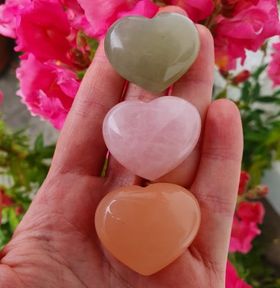 You will be sent organic cacao and a recipe of how to make your ceremonial heart opening elixir.
You will be invited to join the private Facebook Retreat Group where you can find the latest images and news of the retreat and message all the participants, helping you to be part of, and share, the entire retreat experience together as a virtual group.
Alphedia will create energetic group structures to hold everyone around the world in the sacred portal for this retreat experience.
---
Locations
Merlindale is located in the Scottish Borders. It is a high vibration rural valley where the Belinius Line, the UK's longest leyline runs through generating high vibrations through the land. Alphedia and Auraengus live in the valley in their Spiritual Centre and will be broadcasting live within this portal.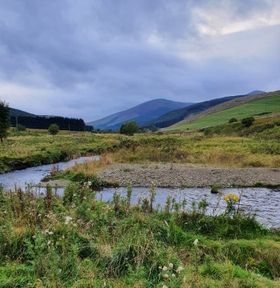 Glastonbury, known as the Isle of Avalon is a famous mystical town in the South West of England, a great number of ley lines converge on the Tor. Its famous Red and White Water Springs essay forth at the foot of the Tor which majestically rises from the surrounding Somerset levels.Known as the Heart Chakra of the World, with links to Faery Kings and Queens, the home of the Goddess, its powerful Heart Portal Vortex calls to the souls of many to experience. Lisa who lives in Glastonbury will be broadcasting live from within this portal.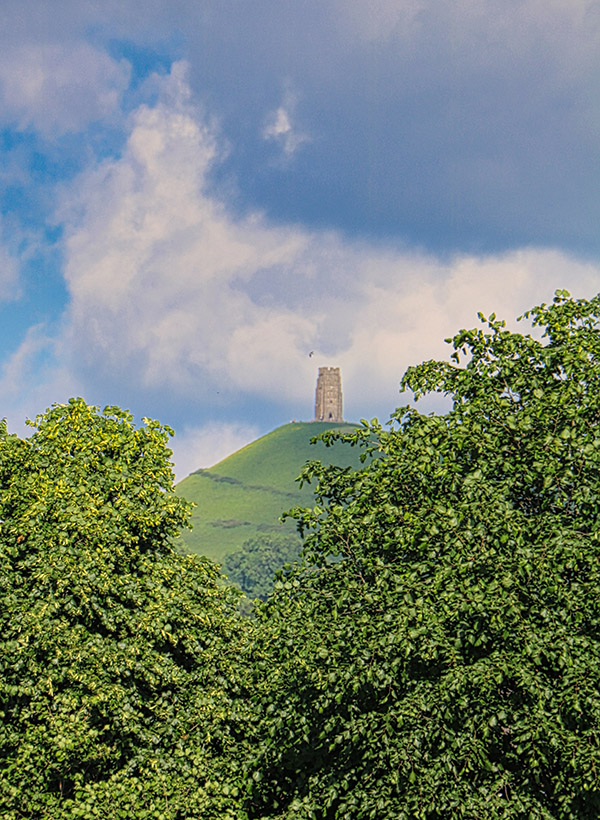 Roslin Glen, South of Edinburgh in Scotland is home to the famous 15th Century ornately carved Rosslyn Chapel where the high vibration Mary leyline known as the Rose Line runs through. One of the Sun Discs of the world, a giant Galactic Portal, is located here. Alphedia and Auraengus live 40 mins south of here and will journey to broadcast live from the Glen.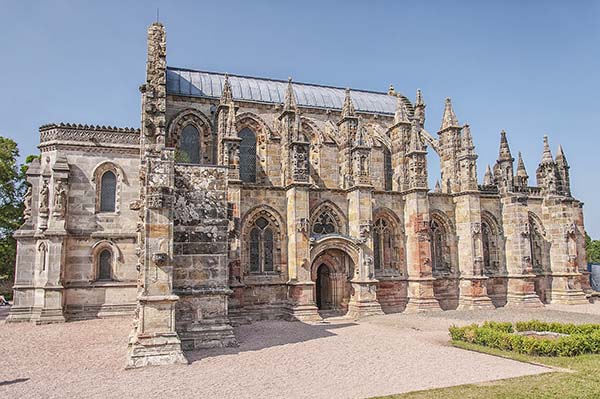 ---
Goddess Mary Magdalene
This retreat will be led by Mary Magdalene, the representation of the Divine Feminine, whom many feel the call to work with in this incarnation.
Goddess Mary Magdalene is known as the alchemical consort of Lord Sananda in his life as Yeshua (Jesus).
Mary lived in Avalon after the crucifixion and was eventually lain to rest in Roslin Glen.
The retreat will be channelled through Alphedia Arara who is a voice for Mary Magdalene returned to Earth.
Mary was a powerful Earth healer and has channelled many Earth Healing retreats through Alphedia Arara.
This sacred work was called to be carried out in 2020 as the Heart Codes of Mother Earth are returned and reactivated within us all.
This has been a tough year for some, not only with restrictions that have been placed on us, but in the purging of the dense energies from past lives, ancestors and conditioned beliefs we had stored in our hearts.
Alphedia Arara will channel many light beings throughout this retreat to support you with deep heart healing and opening to support your movement into living in heart centred consciousness at all times – the One Heart space.
This journey of meditations, attunements, activations and healing supports you in reclaiming inner knowledge and activating dormant codes within your DNA.
The retreat will focus on healing you through the Heart Codes of the land to then support the healing of the Heart of Mother Earth.
We will work with a variety of Deities to help you awaken your heart fully to experience the One Heart moment on Earth.
2020 is the year the Heart codes release from Mother Gaia and with it comes the opportunity to fully cleanse, heal, release any trauma and pain you are carrying within your heart from past lives and ancestral inheritance, as well as this timeline too.
Many of you may have experienced lives within the Avalon Heart Centre previously, especially if you've had Essene connections.
Lisa who lives in Glastonbury will do live link ups with us all at Glastonbury Tor.
Mary will be channeling her wisdom, meditations, attunements and healings to support us as we awaken the Rose Heart Templates within us to be carriers of the illuminated Heart Codes.
Alphedia Arara has run 7 retreats with Mary Magdalene in the past, once in Glastonbury before and is delighted to be asked by Mary to facilitate for her again.
---
Channeled Message from Mary Magdalene
"Greetings, I am Mary of Magdala.
I am delighted to have this opportunity to invite you all to my Glastonbury Ashram.
When I was on the Earth physically incarnate in the role of Mary I did indeed travel with other Essenes to the foot of Glastonbury Tor.
At this time water levels were higher and hence the name Isle of Avalon. It was a very spiritual heart centre.
Here I learnt from the Nature Beings of the power to heal with them, for my heart was broken.
This opportunity for you all to come with me to the Isle of Avalon again allows us to work on the Heart of Gaia, Mother Earth, as Earth Healers, as Earth Wisdom Keepers and as Ambassadors of the Divine Heart.
Mother Gaia is to release three initiations which will upgrade all of your Heart Codes.
For many of you are still carrying heart pain and heart separation from Divine Source.
Some of you struggle to love each other and love who you are fully and unconditionally.
This is an opportunity for you, to not only heal whatever is stopping your heart fully opening, fully being an expression of the One Heart of Creation, but also the opportunity to catalyse great change within the Heart Consciousness of Humanity.
Three initiations will seed the new Heart Codes into key locations.
Glastonbury is where many of the leylines connect and radiate from.
It is a vortex of light which draws many but this vortex can become chaotic, so many paths merging, but we are gathered to follow the path of the One Heart.
Through initiations with the Faeries we will be able to assist in awakening the Faery Heart within all again.
The Faery Heart is the heart of the Elemental realms and the Elementals will be working with you to build a bridge for you to be able to be an ambassador for them, for you to be able to be guided by them in your Earth healing work.
Whether you are here to work with the Dragons, the Elves, the Gnomes, the Mermaids, the Unicorns or the Faeries themselves, so many of the Elemental beings are ready now to establish stronger links with Humanity.
Mother Earth is processing great inner shifts to dissolve the separation between the Realms.
You are being called now to remember your work as an Earth Healer, to remember how to be open like you were during Golden Atlantis to the co-operation between the realms, for they have their magic, they have their healing powers that they wish now to fully share with you all.
Are you ready to fully open your One Heart? Are you ready to surrender years, maybe thousands of years, of heart pain, heart separation?
And to fully stand forth and to declare the choice to live from the heart, disconnected from the mind inverted matrix and the conditioning it has brought forth for you.
I was taught these initiations when I first landed in Avalon, heart broken, but here I healed, here I regained my strength and remembered.
Blessed be."
In the beautiful Roslin Glen surrounded by ancient trees we will meditate and connect in with the Mary Rose Leyline having completed our work with the Glastonbury energies.
One of the main parts of the retreat is for us to activate the Sophia Rose Template again on Earth.
Alphedia with work with her Sophia Rose Quartz Dragon Skull and with many Deities to support you in this heart expansion to return the Sophia Rose Template to Earth.
It has been closed off since the time of Golden Atlantis but many of you are remembering this Female aspect of Source light, you hear her call within whether you are male or female.
Here Alphedia will offer you a Mary Magdalene blessing by the South Esk river that runs through Roslin Glen.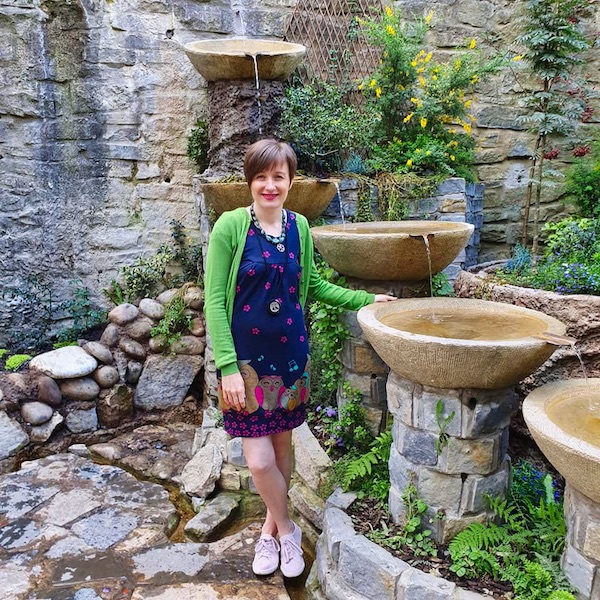 For many of you part of your main mission is to help bridge closer the communications between Humanity and the Elemental Realms.
The Dragons of Avalon wish to work with us to activate Love frequency codes from the One Heart through the powerful ley line network and all its complexities within the Glastonbury area.
We will be working also with Faery King Gwyn Ap Nudd and Faery Queens Morgana and Maeve for Earth Healing.
Helping with increasing the environmental awareness and the importance of protecting planet Earth within Humanity's consciousness.
We will meet the Faery King and Queens and perform a ceremony with them in Merlindale and offer them an activation of the Faery Heart Codes.
We will work with the Dragon and Crystal Skulls to activate a Portal in to the Heart Centre of Mother Earth.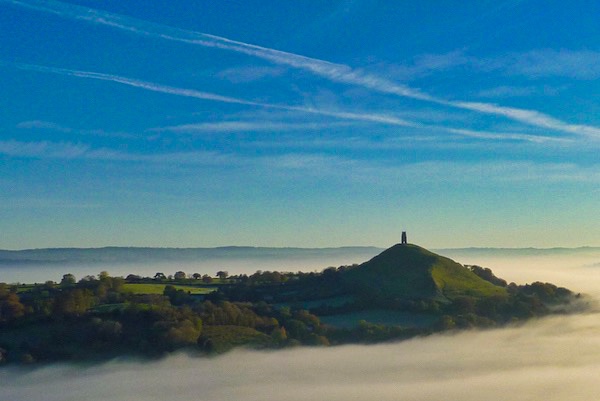 You will go on a meditation to receive your Earth Mission from the One Heart within.
You will be attuned to the Pink Ray Codes of Love.
You will experience a Gong Bath healing from Auraengus Manu, and a Crystal Skull healing from Rosina, Rhodocrosite Crystal Skull
There will be a Cacao Drum Ceremony to open your heart and journey within the Heart Vortex of Earth.
The Venus Starbeings will channel through a beautiful Starbeing transmission to support you with your heart expansion also rounding off our wonderful virtual  group retreat experience.
---
Channeled Message from the Venus Starbeings
"Greetings Earthlings, we are ecstatic with joy and love to be able to bring through communications with you to support your Ascension Heart Journey.
We are excited to see so much of Humanity awakening to remember their inner call, their inner purpose and to remember love, joy, sensuality and ecstasy vibrations.
Many of you are ready to fully live through the Heart.
We will work taking you to our Planet to experience the frequencies we live within.
We live within the frequencies of the One Heart Divine Source.
We live in full consciousness of the expression of our hearts and we wish to work on shifting any resistance in whatever way, shape or form your heart is holding, to being in this place all the time too.
We know the frequencies of Earth are very altered compared to our own, but once you have been to this heart space you fully remember and can be there at all times.
As you fully step out of your karmic Earth cycles you return to this place of bliss within.
We look forward to welcoming you on this experience journey.
Till we meet in the Heart dear ones. Adoni."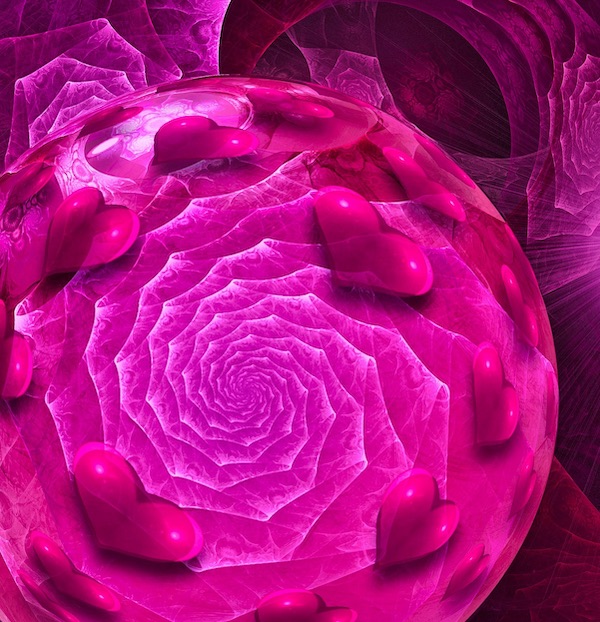 This is an opportunity for you to fully honour yourself, to fully recognise your path as an Earth Healer and to experience some of the most powerful spots in the World.
Alphedia Arara is an experienced retreat facilitator and healer and is able to do this with humour and create a relaxed, friendly retreat environment, with many returning again and again to come on retreat with her.
The Ruby Ray Virtual retreat at the Summer Solstice of 2020 was a great success under current pandemic restrictions.
Alphedia Arara will support your retreat experience with her sound healing through the powerful Tibetan singing bowls, high vibration crystal bowls, chimes, percussion, light language channeling and toning and drum.
---
If you have any queries or wish to discuss  any aspect prior to booking please email [email protected] where assistance will be offered.
Hundreds of people have enjoyed Mary Magdalene retreats remotely with Alphedia over the years on the sacred Isle of Iona, one of the other Heart Portals of the World, and participants have experienced profound soul shifts.
Although we cannot join together in physical form just now we are able to join together through our hearts to part of something greater than our individual selves.
This retreat will support you more fully in moving into Fifth Dimensional Consciousness living, harnessing the One Heart frequency and building a bridge between Humanity and Nature's Guardians, the Elemental Realms.
You will meet your own Elemental guides, receive your missions with them and work with the Crystalline Kingdom to support you with full Diamond activations of the DNA.
As you surrender into the Heart, into the Oneness, your soul will experience a peace, deep understanding and a love that is all encompassing, pure, and light.
Alphedia and Auraengus looking forward to welcoming you to be part of this beautiful soul healing experience.
---
Retreat Schedule Outline
There will be a short 10 minute meditation each morning of the Retreat Saturday to Monday in the Facebook group at 10am. Those round the world can do this when is time appropriate for you.
British Summer Time – Friday 23rd October 7-10pm Merlindale on Zoom – Meet Mary, Heart opening meditation, Mary Ascension Sphere attunement, guidance on your heart blocks, past life heart blocks healing, meet your guides supporting you moving into the One Heart.
British Summer Time  Saturday 24th Oct  2-5pm Avalon Dragons, Love Codes activation Heart Centre of Mother Earth Meditations, Glastonbury Tor live link up, Mother Earth Initiation to upgrade your Heart Codes
7-9pm Cacoa Heart Opening healing journey and Gong bath
Clock change in UK back 1 hour to GMT on Sunday
GMT Sunday 25th Oct  2-5pm Merlindale – Work with Elementals, Meditation for Earth Mission,  Fairy Heart Opening, Earth Initiation to upgrade Heart Codes            7-9pm Pink Ray Codes of Love Meditation and Rosina Rhodochrosite Crystal skull healing
GMT 26th Oct- Monday 12 -2pm Roslin Glen – Sophia Rose template activation, Mary Magdalene Blessing, Healing from Rose Line
7-9pm Venus Star being transmission, Closing Ceremony
Please note this is a channelled Retreat and subjects advised above are subject to change if the deities choose to.
Worksheets and crystal and Cacao will be sent to you in advance of the retreat and personal channelled message after the retreat completion.
Please note if you are abroad it may take time for your pack to come to early booking is advisable.
---
Cost and payment options

The cost of the retreat distant option is £300 inc VAT for UK, Rest of World £250.
Buy Recorded Retreat
---
Testimonials from previous retreat participants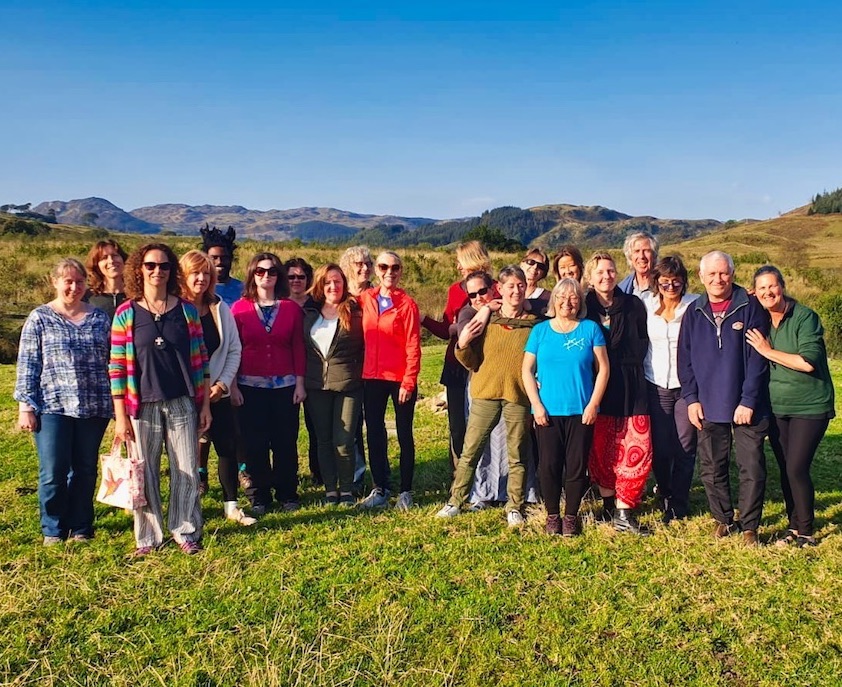 "The solstice ruby ray retreat was a fantastic experience. It involved a lovely connection with Gaia, the ruby ray dragons and making connections with the elemental and guardians of healing sites such as Rosslyn glen. We also created these ruby Ray temples and anchored them into our world and connected them to Earth. A blessing to be part of this process and although none of us were away on retreat we had the impression of it. Alphedia and Areangus made us all welcome as though we were with them in body. Thoroughly recommend this". Pauline  Scotland
---
"I have attended a number of channeled retreats with Alphedia and Auraengus and they are always extremely powerful and expansive. The other people from around the world who attend end feeling like soul family who you haven't seen for several lifetimes! Alphedia has the ability to channel Beings of Light for hours (and days) on end, and hold a safe container for the entire group. I am able to receive deep healing, insights, and powerful transformation. I know I am always altered on myriad levels during and after attending one of these retreats and they are a deep gift to my Soul." Kristin, USA
---
"I did love the ruby ray retreat totally, with all that was included, I felt doing deep work not only for my but also for gaia and being able to continue this work after finishing the workshop was very inspiring and also important for me
  I still use the ruby ray in healing work with crystals and I felt also the group consciousness even online very strong, like a bubble with love and energy, also transformation
   looking forward to do more of these inspiring online events, I personally find the work with the different rays somehow very much resonating with me
  thank you again dear Alphedia Arara Kenchington and also all other members and beings involved" 
 Julia Germany
---
"I absolutely loved the ruby ray retreat! The facebook lives made distance feel like presence! I felt very connected to you and a community of earth healers. I LOVED being on your land and at roslyn glen. I appreciate so much being able to assist mother earth by helping to create ruby temples of light. It was a very special retreat" Petana USA
---
"I take the opportunity to express profound gratitude for the retreats I've participated in. I acknowledge that it takes great organizational effort before, during and after and much stamina during the actual event. THANK YOU, Alphedia and Auraengus, and all the support team!" Brenda, UK
---
"It felt equally powerful to your usual distance sessions and there was a strong sense of you holding the space for us in which we could safely rest and grow. Together with my husband we both felt it was like virtual a sanctuary" Magdalena Thailand
---
"Thank you so much for hosting facilitating organising guiding channelling supporting journeying with ­us holding the space for us during the amazing autumn Equinox retreat. I am a changed person! I could say a lot more, but I think that sums it up nicely. A few very significant shifts have occurred during working through the recordings, and I have gained and learnt so much from listening to your discussions and sharing your knowledge and wisdom. Thank you Thank you Thank you." Michèle, UK
---
"Thank you Alphedia and Auraengus, and everyone participating! Woo hoo! I feel like a new person feeling lighter in creating love and joy for our Earth healings. Details of retreat were very clear and I was able to access all videos, join in zoom and so enjoyed meeting everyone in our private facebook group. Awesome to transform with workshop meditations and clearing issues with people of similar sharing experiences. I loved drumming in the forests and gong bath. The energies from our guides were so intense and amazing . Looking forward to more in future! lots of love! 💕🌈☀️" – Beth

---
"Alphedia and Auraengus–this was such a spectacular retreat and I am so grateful to have found you and been able to take part. Thank you so much for the potent meditations, activations, gong bath, skull activations.. WOW!! Sunday afternoon I had a couple of hours of deep unwinding and then smooth integration yesterday and even still today. I was surprised by the strength of the activation with Osiris. Super excited to take part in your work moving forward.💟" – Heather

---
"I've loved this virtual retreat and the ability to connect with everyone in real time from out here in Cali. I have felt more empowered to stand in my truth, trust my divine path and in my intuitive vision. I loved the 4 am drumming in the solstice and Roslin Glen activations videos—as a distance participant for retreats in the past, it is so nice to SEE these sacred sites and ceremonies. Loved Auriel's fern blessing too! 😀 I feel so blessed by all the love and support of the deities, angels, and elementals and gifted to be a part of this group. Thank you, Alphedia and Auraengus, for all your hard work, wisdom, and talents that have brought this retreat into my home! Happy Solstice! ☀️💗💕" – Jackie, California

---
"I Loved it Alphedia, Thank you for holding the space for such a long time. So wonderful to be working together like that, gives me a sense of belonging. It was an intense time. I am feeling tired and luckily my throat ache is not getting worse, but better. Now it is time to integrate…. which I have to allow time for…. blessings!" – Pamela, Netherlands

---
"Absolutely amazing retreat!! Thank you Alphedia and Auraengus for hosting this for all of us to still come together in spirit and make more amazing energy clearings, shifts and upgrades!! We all make an awesome team!! Blessings to all!" Jeanna, USA