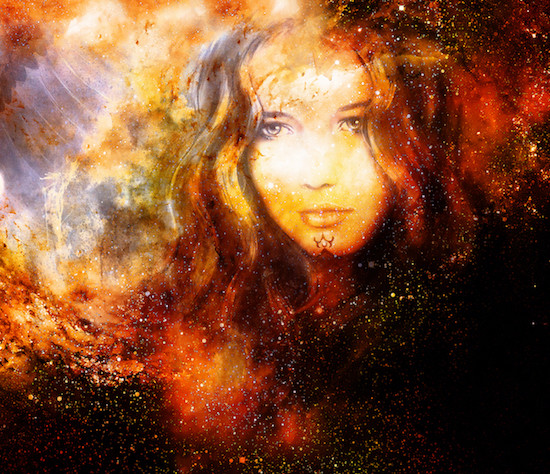 Saturday 6th of March 2021
2:00 – 5:00pm GMT
Rest of World: £50, UK: £60 (inc vat)
Join Alphedia Arara

Live
 and / or
 Audio MP3 download after the event
Alphedia Arara invites you to join her and the Goddess Mary Magdalene in this powerful channelled healing workshop.
Mary asked Alphedia to bring forward this workshop as she wishes to heal the sins of the Fallen Women Matrix from Earth.
Mary Magdalene embodied the Divine Feminine aspect during the Essene period 2000 years ago on Earth.
In this workshop Mary will be channelling live through Alphedia Arara and explaining how we are all part of this matrix, the Sins of the Fallen Women.
When humanity created this matrix, the power of the feminine was suppressed and distorted by the masculine.
This matrix, that affects us all whether we are male or female in this incarnation, for we are born from the womb of the feminine, brought in the vibrations of shame, vibrations of inferiority, vibrations of impurity which are now ready to be lifted off of the Earth.
In this workshop Mary Magdelene will be channelling through Alphedia wisdom to help you understand what she means by the Sins of the Fallen Women.
And how she took on that role on Earth, to allow the rising of the feminine into equal power with the masculine.
This story was distorted by the Christian church who hundreds of years later labelled her as the sinner, and in doing so, labelled the sacred Divine Feminine.
This created a powerful matrix grid on the Earth of the woman sinner, but now it is time for the Feminine to rise again within each and every one of us.
This is not about third dimensional labelling of gender. This is the Sacred Feminine Wisdom all of us are carrying within our heart matrixes.
In this workshop Alphedia will lovingly channel Mary, allowing you to disconnect fully along with your ancestors and future lineage from this matrix.
The matrix which has brought about body shaming, powerlessness, dishonouring, disempowerment, which we have each interpreted, whilst in this grid on earth, in our own way manifesting in various forms for each of us.
As we liberate ourselves from all vibrations of sin, for sin is just a judgement of an action, a labelling, as we clear our lineages of this, as we heal this within us and we activate our Womb Portals.
The Womb Portals of Creation (whether you are masculine or feminine in physical form in this incarnation) Mary explains that the more that liberate themselves from this Sins of the Fallen women matrix, the more the domino effect carries through for all of humanity.
The timing of this to occur before the Equinox allows for a further aspect of the ego separation death to occur.
This is a particularly powerful healing for those who remember being part of the Essenes Order working with Mary Magdalene and her teachings.
Mary will be calling in the energies of the Goddess Isis to assist in holding the space for your inner transformations.
This will be a live channelled transmission which will depend on who shows up on the day what work they do.
It will include live channelling, crystal attunements, sound healing, light language to deactivate the matrix and guided channelled meditations.
There will deactivations from the blame and self sacrifice programming
As well as Earth Healing visualisation to assist all of humanity in removing this matrix from the Earth.
You will work with colour healing technology, light language transmissions and sound healing also.
---
Alphedia Arara is an aspect of Mary Magdalene incarnate on Earth.
She has been channelling Mary in retreats and workshops for over ten years and will bring all her wisdom and healing vibration to support you each individually energetically through this transmission on a multi dimensional level.
As an initiate of Goddess Isis, the Egyptian Goddess Mother, we will welcome the Isis energies to support us with our transformation and the healing on the day will finish with a beautiful transmission from Alphedia's Isis clear quartz crystal skull So Na Ra.
This will be a beautiful opportunity to set yourself free, to liberate yourself, and to receive healing on behalf of the collective.
To perform Earth Healing to liberate those that are unaware that liberation is beneficial for them.
This is a further movement out of the separation of darkness and return to our rightful inner power for all.
Channelled Message from Mary Magdalene:
"Greetings, greetings, greetings, I am Mary.
It is with great honour and joy I come forth at this time for now it is time for the matrix to be dismantled.
For the power of the Feminine to rise again and to step out of the sins of the fallen women.
The fallen woman matrix was created to make judgement of woman who use their sexual powers for divine alchemy.
Who were liberated in their sexuality and who understood the power of the Creative Womb Portal to alchemise, transmute and transform.
Those in the patriarchal lineages who wish to control and distort the feminine powers used dark magic to create this grid.
Which humanity has been trapped within, not only through the christian faith but other religious dogma also.
It is time for the liberation of all, it is time for us all to rise, to be without judgement of self.
To accept oneself in all your glory and beauty and to undo all the conditioning that has been placed upon you from the fallen woman matrix.
Which has subliminally been passed down from the generations of mothers who had been trapped within this too.
This will be a powerful healing for your soul and I am delighted to have the company of my mentor Isis supporting us in this dismantlement.
For the time is now for this to occur and I know those of you who are ready to take on this on behalf of humanity and the all.
I am here as your cheerleader and together we will do the great work,
Namaste."
---
Mary Magdalene Healing Workshop: The Sins of the Fallen Women Matrix
Saturday 6th of March 2021
2:00 – 5:00pm GMT
Rest of World: £50, UK: £60 (inc vat)
Live via Video Link (Internet Connection required)

You will receive the Video link and a password to join the workshop a few hours before the workshop starts.
You will also be sent a link to the audio files after they have been processed.
Select Live option when buying.
Distance Option
A link to the MP3 audio recording of the workshop will be sent to you after the audio files have been processed.
The video will be available as a recording also
Select distance option when buying.
Please read the About Workshops page for more details.
Book Workshop
---
Mary Magdalene Ascension Spheres 
EU £36 plus carriage, Rest of World £30 plus carriage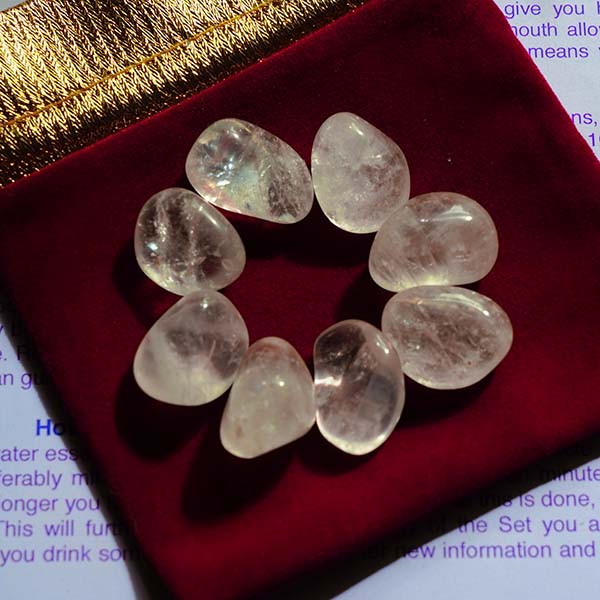 We on Earth have been given this meditation tool to assist in our own personal spiritual development and in working together with others, the raising of the collective consciousness.
By using the Ascension Spheres Portal you can access and attune to the energy of Archangels, Gods & Goddesses, Star Systems, Planets, Elementals, Rays and other higher energies.
Ascension Spheres consist of 8 crystals or stones which contain a special energy portal, in a tin and satin pouch, with instruction sheet.
These are imbued with the essence and presence of Mary Magdalene to enhance your growth and experience, and a deeper connection while engaged on the workshop, and at all other times.
Buy Ascension Spheres
---
Transmission Preparation & information
In order to prepare for such a powerful transmission, please make sure that you are well hydrated, have eaten a light meal beforehand, have your crystals around you, create your sacred space and make sure you are not to be disturbed.
In order to get to the most of the experience if you chose to watch live, please listen through quality headphones, or buds or through a hi fi speaker.
Depending on your strength of broadband and WiFi signal, will depend on the quality of the experience live, best to be connected with laptop or computer with a wired network connection.
However the levels will all be adjusted and set perfectly for you in the MP3 transmission that will be available for download afterwards.
Alphedia Arara and Auraengus Manu send you many blessings of support at this time and if you require any guidance or further assistance please feel free to contact them at [email protected]. & [email protected]
Technical issues: [email protected]
Auraengus Manu is a Healer, Homeopath, Gong Master, Vibrational and Flower Essence Practitioner, Master Soul and Merlin Vortex Wizard.