"The Rainbow Dragons of Ascension wish to assist you in clearing out stuck energy that is holding back your soul growth within your emotional body".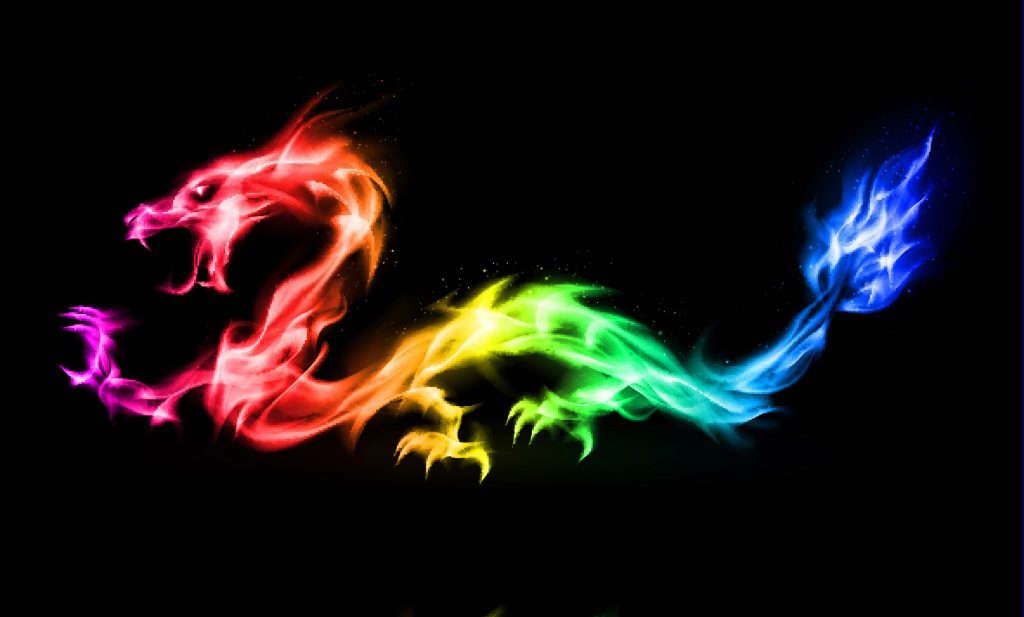 Sunday 26th August
7pm-9.30 pm
Glenholm Centre, Broughton £25 plus tax
This Full Moon, Alphedia Arara has been contacted by the Rainbow Dragons of Ascension.
They wish to assist you in clearing out stuck energy that is holding back your soul growth within your emotional body.
Often we are unaware of our emotional conditioning and how we respond or bury our emotions which then can become stuck.
This Full Moon in Pisces at 12.56pm BST is helping us move into greater fluidity, able to harness change more easily more easily in our life and to utilise these changing energies to bring to us what our soul is desiring and manifesting into creation for us at this time.
As always with the Full Moon workshops, Alphedia Arara will channel the Rainbow Dragons of Ascension live and then assist you in utilising the powerful energies that this Full Moon has to offer through a self realisation exercise.
The self realisation exercise allows you to look at where you hold emotional blocks and also why.
Emotional trauma can be not only of this lifetime, and she will support you in understanding along with the Dragons why you are experiencing emotional blockages.
When the emotional body is blocked we often under react or over react to situations.
Worst of all we may be become inert; unable to flow, unable to make movement.
For life is a journey, it is not static, it is a journey of movement, exploration and balance.
The Rainbow Dragons will also bring forth an attunement in the Ascension Spheres to assist communicating with the Dragon Realms more easily.
And then you will be taken on this month's Full Moon, channelled live, guided meditation by the Rainbow Dragons.
The meditation is also supported by sound healing through the singing bowls, chimes, drum and other percussion.
Those in attendance will be able to ask personal questions of the Dragons.
The energies have been very intense this month, due to the end of the Eclipse season.
The astrology of so many retrogrades has also had an effect of destabilising us, and now it is time for us to focus in pulling our dreams into manifestation.
It is often through the emotional body which we manifest, easiest, through our feelings and therefore, having more balanced, clearer intuition to the emotional body can assist you on this next stage of your journey on Earth.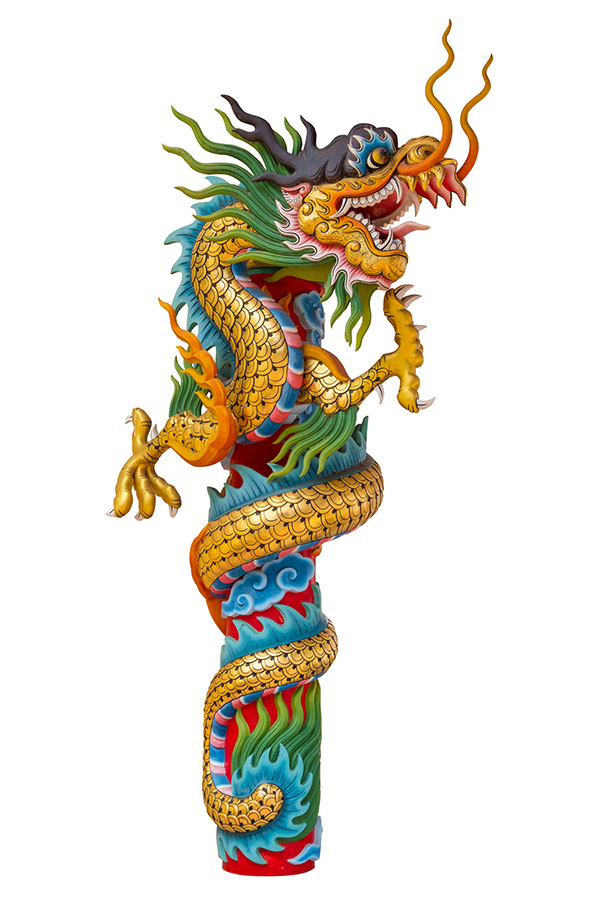 Channelled message from the Rainbow Ascension Dragons:
"Greetings dear ones,
It is a privilege as always to have the opportunity to come forth and to work with you.
We are specialist Dragons, who have been given the Divine Blueprint from Mother Earth and from Divine Source on the next stage of evolution for souls on Earth.
As you connect with our consciousness, you automatically raise your energy frequency. As you are aware, Dragons are powerful healers and transmuters of lower energies.
We will be supporting you in your emotional body healing, clearing and cleansing to rid you of stuckness, over reaction, under reaction, and to bring you back into balance within your chakra system.
We will look at supporting you in our Dragon light temple to release traumatic memories, stuck emotions and to aid you in moving into forgiveness, compassion and love for self.
This will be a very powerful emotional body healing.
Often emotional blocks can manifest into ill health, making decisions from emotionally imbalanced state.
We will clear conditioning from your society on the emotional body.
We will work in particular on those who have endocrine imbalances affecting their hormones, manifesting in ill health and we will work with you to clear those templates, to dissolve away the holographic vibrational structure that this imbalance has created.
For once you acknowledge the root source of a physical ailment, even a mental ailment, you can then release the holographic patterned imprint.
This will be a deeply healing and cleansing experience.
Many often do not acknowledge their emotional blocks, refusing to be willing to look or to let go of an attachment to feeling wronged in some area.
Many of you feel, we can see, that Mother Earth and the Divine are not supporting you enough, and yet it is you who must take the responsibility for not allowing yourself emotionally to receive the support.
We will work on clearing any blocks you have to feeling unsupported at this stage in your life.
And through this you can then manifest more easily following your soul path.
Know you are ready for the next stage of this ascension journey, and we Dragons are a key ally for you in shifting your blocks.
It is with great privilege as always,
Adoni."
Purchase recorded workshop; Rainbow Dragons Full Moon £25 plus tax
The MP3 recording will be sent to you.
Buy Recorded Workshop
---
Buy Rainbow Dragon Ascension Spheres £30 plus tax and carriage
We on earth have been given this new meditation tool to assist in our own personal spiritual development and in working together with others, the raising of the collective consciousness.
By using the Ascension Spheres people can access and attune to the pure energy of Angels, Elementals, Gods & Goddesses, Star Systems, Ancient Civilizations and other higher energies. This  Set consists of 8 crystals or stones which contain a special energy portal attuned to the Rainbow Dragons and a satin pouch and full instructions for use.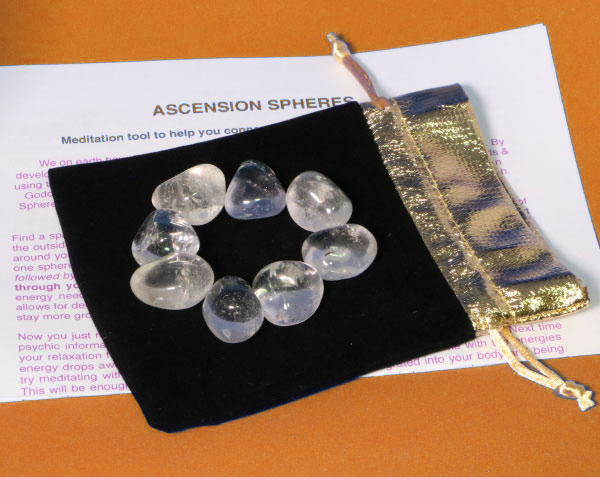 Buy Ascension Spheres