Join Alphedia Arara and Auraengus Manu

Live
 and / or
 Audio MP3 download after the event
Friday 19th, Saturday 20th, Sunday 21st of March 2021
Rest of World: £225, UK: £270 (inc vat)
Optional Personal Channelled Message, Rest of World: £50, UK: £60 (inc vat)
Join Alphedia Arara and Auraengus Manu with the Rainbow Phoenix Consciousness to celebrate this transformational and powerful March Equinox of 2021.
Alphedia Arara has been channelling the Phoenix Consciousness for over ten years.
This is a Consciousness of transformation, rebirth, and liberation.
Since the 21.12.12 moment and the start of fast tracking of the Ascension Process on Earth those who were drawn to work with the Phoenix Consciousness have been pioneering the way through working with the various stages of the Phoenix Rebirth process.
Leading all of humanity consciously or unconsciously through the different Phoenix Gateways.
First the Silver Phoenix energy was activated on Earth, then the Golden Phoenix energy in 2016 and now at the Equinox Point of Saturday the 20th March 2021, the Rainbow Gateway opens.
The Rainbow Phoenix utilises all the qualities and colours of the Rainbow Rays to guide us further into our soul liberation rebirth process.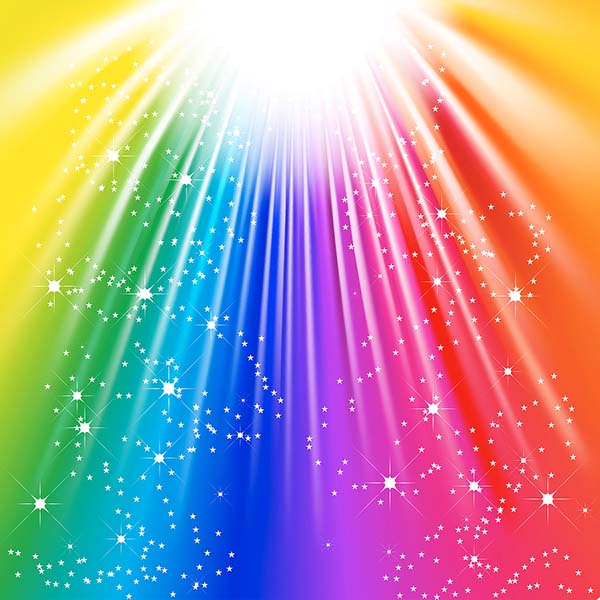 Alphedia has been asked to hold this three day retreat for your energies to be within a container of the Rainbow Phoenix Light to assist you with your final ego death and then a rebirth through the Rainbow Gateway Portal into a higher template of your matrix.
The retreat will be split over three days with the first evening being a preparation to support you with further clearing and releasing of that which no longer serves, that which has held you back, and that which is no longer serving you and is indeed blocking you in stepping into this further process of deep self healing resurrection and rebirth.
The actual Equinox moment is at 9.37am on Saturday the 20th March. We will gather in sacred ceremony in the woods in Merlindale, Scottish Borders to activate the Rainbow Pheonix Rebirth within the land with drumming, chanting and light language activations.
After the activation Alphedia will lead you through live channeling, deep healing meditations, crystal attunements, visualisations and rebirth activations to move you onto your higher timeline soul path.
You will work with the different Rainbow Light Rays to activate their full healing for you.
Find out which rays to focus on at this stage to amplify and to accelerate your soul journey.
You will work with the Rainbow Pheonix to receive inner messages of wisdom with Alphedia assisting you for support and guidance in the live sessions via the chat box for help.
As always with Alphedia and Auraengus' retreats these are held live, channelled for those who sign up for the experience.
We are delighted to offer you a wonderful experience of rebirthing through this Equinox Rainbow Phoenix Portal.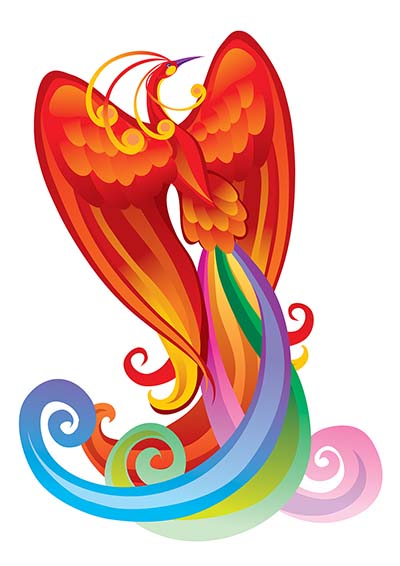 Channelled Message from the Rainbow Phoenix Consciousness:
"Greetings, greetings, greetings, we are the collective consciousness of the Rainbow Phoenix.
Now the Rainbow Phoenix energy has not been present on Earth since the height of Golden Atlantis.
Souls would go through what is known as the Rainbow Phoenix Initiation when they had been initiated through the different levels to that point.
The Rainbow Phoenix was the pinnacle at that time for humanity to work with and this return of the Rainbow Phoenix Consciousness as a talisman, as a transformative energy, is the pinnacle for humanity at this time too as it continues deeper into the One Heart unification with all.
But as the Phoenix evolves on Earth, for there are higher frequency energys to the Rainbow frequency, you are leading all of humanity's consciousness through the various rays of the Rainbow to return to the whole within, to see the ego for what it is, to be aware of when the ego is working through you, rather than you working from your heart.
As you work with our consciousness you will become very aware of the split between those still in ego consciousness and those living in the heart from a place of acceptance, a place of compassion, a place of Divine Love.
Now the Rainbow Phoenix brings to you not only the option of liberation through rebirthing after the shedding, but also there are many stages to working with the Rainbow Phoenix and we are now embarking upon stage one.
The ultimate Rainbow Phoenix is when you are re-birthed through each of the coloured rays of the rainbow to embody the Black Void Phoenix.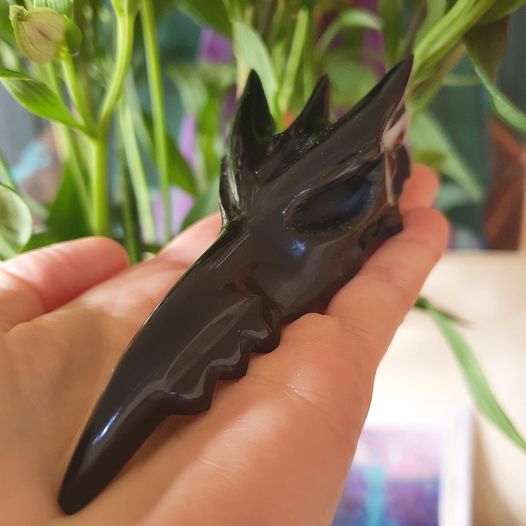 And we will end this retreat with a Black Void Phoenix attunement so that your energies are familiarised with where your soul is intending to travel to embody and to be within.
So really we are leading you through the final shedding in the build up to the Equinox Portal.
---
You will experience deep soul clearing, you will experience deep soul healing and deep soul understanding of the limitations that have been created in your physical reality at this time and why.
Why your soul has taken you on this journey, for these are choices that your soul has made.
You will each meet your own personal Phoenix Guide.
And prior to the Equinox Point we will work deeply on assisting you with the dismantlement, pairing you with the Golden Phoenix energy which is the highest energy available just now to work with.
This will be an incredibly powerful transmission that will catapult great changes in your life.
That will propagate deep healing and awakening of your spiritual gifts and talents.
Allowing you to fully step into responsibility.
Make the choice to open yourself up more psychically, to receive your inner wisdom and messages and guidance daily.
We will do self realisation exercises to look at where we in the Phoenix Consciousness are seeing that you are limiting yourself.
And through beautiful sound healing, channelled meditations, attunements, you will be prepared for the Equinox Point where an Earth Healing ceremony will be performed in the woods of Merlindale in the Scottish Borders.
As we drum and celebrate and activate at the Equinox Point and moment and bring through us the Rainbow Phoenix Frequency that has to be activated on the Earth in ceremony.
Once again many of you have come forward as Star Seeds and ancient Atlanteans to herald in this great day of the return of the Rainbow Light.
As this activated it activates all the Rainbow Portals around Planet Earth.
In the Saturday afternoon session you will be learning how to work with the Rainbow Phoenix energy.
You will receive deep healing transmissions, activations and channelled wisdom in how to work with the Phoenix energy on your own souls journey and path.
The Rainbow Angels will be coming forward to support you as your human physical self adjusts to the energy upgrades that will come through in our transmissions.
On the Saturday evening session you will receive a Rebirth ceremony and Gong bath sound healing with Auraengus Manu.
And on the Sunday evening you will be working with our consciousness to change the dream.
To dream the new dream for your soul you will receive the support and guidance through our activations to fully align you with your new Rainbow Frequency Template.
This is something that your soul has been preparing for not only in this life time but many lifetimes on Earth prior to this.
You have walked the paths of the initiates, you have experienced hardship and trials.
But now this session will be all about your soul rebirth liberation and allowing your conscious awareness to recognise the new path that you are embarked upon.
What your higher purpose is and the great soul work that you are doing here on Planet Earth.
We will complete the full activation after you have worked with the different coloured rays of the Rainbow and met the different Pheonixes of each Ray in deep chakra healings, colour healing and holographic matrix adjustments.
The final session of this retreat will be a Black Obsidian  Phoenix Crystal Skull Void activation.
Which will allow you to step through the Gateway of full rebirth.
It is our honour and joy as a collective consciousness of Rainbow Light to bring forward this healing for you,
Namaste."
---
As part of this retreat you will be invited to join the Rainbow Phoenix Rebirth Facebook group to meet with fellow members of the retreat.
You will also be sent out a Rainbow Titanium quartz crystal which Auraengus Manu will have created a Rainbow Phoenix Vortex Portal within, similar to that that is created with the Ascension Spheres.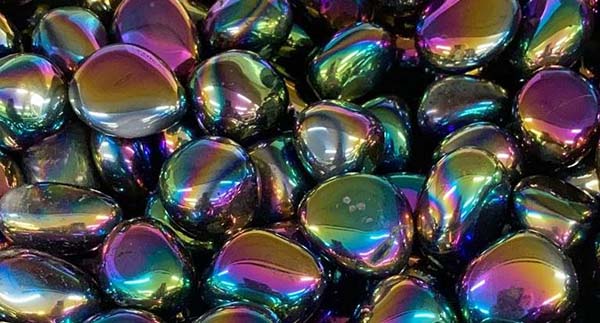 If you have left it last minute to book or you live in an area that may take a long time for post to arrive, please have a crystal that you can dedicate for your Rainbow Phoenix healing journey.
At the point of booking you will be given an invocation prayer to start saying daily to prepare your energy in advance, as well as a short meditation that you can listen to to support you through your ego death cycle in the build up to the retreat.
Alphedia and Auraengus have run many international retreats over the last 12 years and are experienced workshop facilitators.
All sessions will be available to watch live via video.
All video and mp3 audio files will be made available after each section of the retreat and sent out to each participant.
Please be aware that it takes a few hours for the files to configure after a live recording has ended.
If you are unable to participate in the event in real time but would like to be a part of the retreat experience the distance option allows you to do this and Alphedia will explain about how you can go back in time to this portal, that she will be holding with the Rainbow Phoenix energies over the course of the weekend.
Throughout the weekend Alphedia will be available to answer questions through Facebook.
And also to assist those taking part live with any guidance that comes forward that she has been asked to support the retreat group with.
This retreat also includes the option to upgrade to receive a brief personal channelled message from the Rainbow Phoenix Consciousness as part of the upgraded retreat option. This message will be 3-4 minutes direction channeling from the Pheonix Consciousness about your rebirth.
Alphedia Arara and Auraengus Manu will create an energy portal in which you will be protected over the retreat weekend.
Schedule: all times GMT  : Live Video Sessions
Friday  19th  March
7.00-10.00 pm
Saturday  20th March
9.15  – 10.15 am
2.00  –  4.30pm pm
7.00  –  9.00 pm
Sunday 21st March
2.00  –  4.30 pm
8.00  –  9.00pm
On our shop there is a variety of Crystal Phoenix Skulls available to work with which come with an mp3 guided meditation to connect with your Phoenix.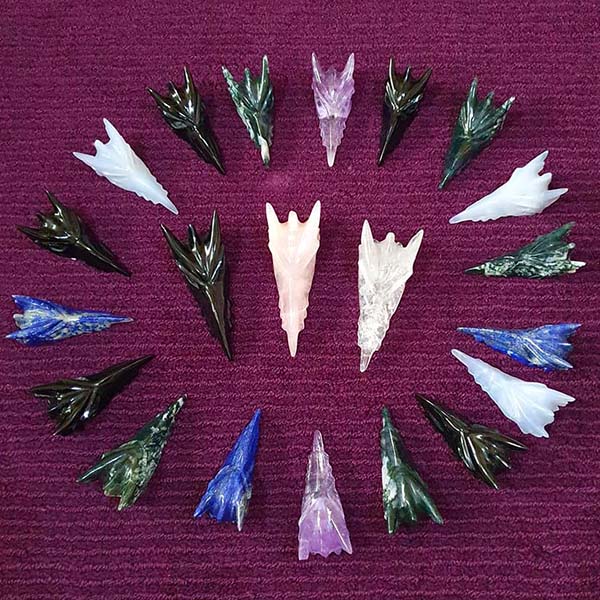 Phoenix Skulls
---
Rainbow Phoenix Rebirth Virtual Retreat
Friday 19th, Saturday 20th, Sunday 21st of March 2021
Rest of World: £225, UK: £270 (inc vat)
Optional Personal Message, Rest of World: £50, UK: £60 (inc vat)
Live via Video Link (Internet Connection required)

You will receive the Video link and a password to join the workshop a few hours before the workshop starts.
You will also be sent a link to the audio files after they have been processed.
Select Live option when buying.
Distance Option
A link to the MP3 audio recording of the workshop will be sent to you after the audio files have been processed.
The video will be available as a recording also
Select distance option when buying.
Please read the About Workshops page for more details.
Book Workshop
---
Rainbow Phoenix Ascension Spheres 
EU £36 plus carriage, Rest of World £30 plus carriage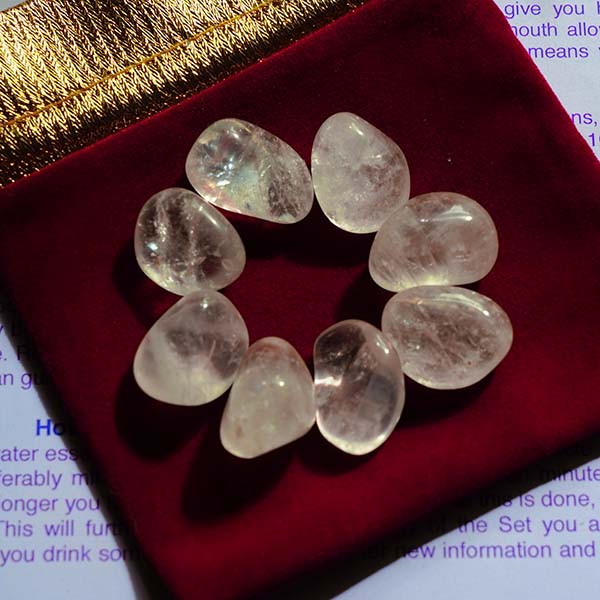 We on Earth have been given this meditation tool to assist in our own personal spiritual development and in working together with others, the raising of the collective consciousness.
By using the Ascension Spheres Portal you can access and attune to the energy of Archangels, Gods & Goddesses, Star Systems, Planets, Elementals, Rays and other higher energies.
Ascension Spheres consist of 8 crystals or stones which contain a special energy portal, in a tin and satin pouch, with instruction sheet.
These are imbued with the essence and presence of the Rainbow Phoenix to enhance your growth and experience, and a deeper connection while engaged on the workshop, and at all other times.
Buy Ascension Spheres
---
Testimonials from Previous Retreats
"This is a thank you to Alphedia Arara Kenchington and Auraengus Kenchington for leading us through these retreats and facilitating space for us all to grow, we are all blessed, myself included to have you both on our journey. I have become more confident in myself as a healer and a person since I have worked with you, thank you from us all." – Christon, One Heart Virtual Retreat
"I loved the retreat. For me the zoom format is perfect. As a few people said, it opens the possibility for long-distance folks such as myself to be more actively involved. Also easier to accommodate in schedules, travel cost, etc. Many thanks again, and looking forward to the next one!" – Michelle, One Heart Virtual Retreat
"It was amazing and so very powerful!! I am so Blessed for having been a part of this!! It was beautiful the way you and Auraengus hold the space, always with joy and big generosity." – Maria, Ruby Ray Virtual Retreat
"I've loved this virtual retreat and the ability to connect with everyone in real time from out here in Cali. I have felt more empowered to stand in my truth, trust my divine path and in my intuitive vision. I loved the 4 am drumming in the solstice and Roslin Glen activations videos—as a distance participant for retreats in the past, it is so nice to SEE these sacred sites and ceremonies. Loved Auriel's fern blessing too! 😀 I feel so blessed by all the love and support of the deities, angels, and elementals and gifted to be a part of this group. Thank you, Alphedia and Auraengus, for all your hard work, wisdom, and talents that have brought this retreat into my home! Happy Solstice!" – Jackie, Ruby Ray Virtual Retreat
---
Transmission Preparation & information
In order to prepare for such a powerful transmission, please make sure that you are well hydrated, have eaten a light meal beforehand, have your crystals around you, create your sacred space and make sure you are not to be disturbed.
In order to get to the most of the experience if you chose to watch live, please listen through quality headphones, or buds or through a hi fi speaker.
Depending on your strength of broadband and WiFi signal, will depend on the quality of the experience live, best to be connected with laptop or computer with a wired network connection.
However the levels will all be adjusted and set perfectly for you in the MP3 transmission that will be available for download afterwards.
Alphedia Arara and Auraengus Manu send you many blessings of support at this time and if you require any guidance or further assistance please feel free to contact them at [email protected]. & [email protected]
Technical issues: [email protected]
Auraengus Manu is a Healer, Homeopath, Gong Master, Vibrational and Flower Essence Practitioner, Master Soul and Merlin Vortex Wizard.