"This Samhain portal this Full Moon heralds the great opening. The great opening for the next stage of your souls evolution, your souls rebirth." – Morgana Le Fay
LIVE TRANSMISSION via Video Link
Saturday 31st of October 2020
2:00 – 5:00pm GMT
EU: £54 (inc vat), Rest of World: £45
Join Alphedia Arara and Auraengus Manu Live

and / or
 Audio MP3 download after the event
Alphedia Arara has been contacted by three of the Dark Goddesses to bring forward this months Full Moon in Taurus workshop.
The Full Moon falls on the Celtic Sabbath of Samhain which was traditionally New Years Eve in the Celtic World.
This is a time when the veil is at its thin point between the worlds, and this Earth Full Moon in Taurus occurs at 2.49pm GMT.
The Welsh Goddess Rhiannon; the Fairy Queen of Glastonbury Tor, Morgana Le Fay; and the Irish Crow Goddess Morrigan, are coming forward to form a Triple Goddess: the Maiden, the Mother and the Crone.
Samhain traditionally marks the movement into the darkness, the Crone time, allowing us to travel down the dark yonic passage, back to the womb for our rebirth.
This Full Moon marks the opportunity for the death of the old, giving back to Mother Earth and the transformation through which, by allowing endings in your life, brings forward regeneration.
Traditionally this time of year is depicted by the Cauldron, by the Crows and Ravens, the messengers from the underworld.
This is a time of ancestral communication but this year as this Blue Moon falls under the Taurean energies we have this opportunity to journey with the Dark Goddesses, to stir our inner cauldrons of truth, to allow us the opportunity for a life review, to decide what we are letting go of and what we are manifesting from deep within our dark womb space.
The Goddesses are coming forward to work with us individually through their magic, through their mysterious wisdom, to allow us to rebirth into this New Year moment, to allow us to start onto a new trajectory for our life's path.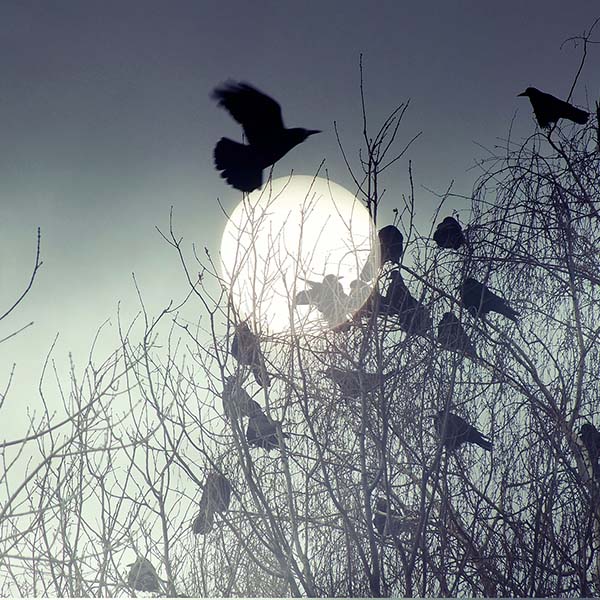 In this workshop:
Alphedia Arara will channel live the Goddesses, you will have a beautiful guided meditation to connect you into the energies of the Full Moon and the Full Moon point will be honoured live during the workshop.
You will also connect in to the Celtic sabbath of Samhain giving thanks to our ancestors.
You will go on a meditation to connect with the ancestors that wish to come forward with messages of guidance and wisdom for you at this special time on Earth.
You will experience a self realisation exercise where the Goddesses will aid you and assist you in helping you with acknowledging what is ready to be ended, not just in this life time but in all your lifetimes as your soul is moving into the higher trajectory of what is achievable for humanity at this time on Earth.
You will receive a Goddess ascension sphere attunement and then be lead on a beautiful full moon guided meditation to help you go through your soul rebirth moment.
You will then receive a raven skull attunement to help with integration, grounding. Raven energy is very wise, very nurturing, and in skull form are here to assist with protection, deepening understanding with the subtle realms of light, and to take their guardians on a journey to access the inner mysteries within their soul.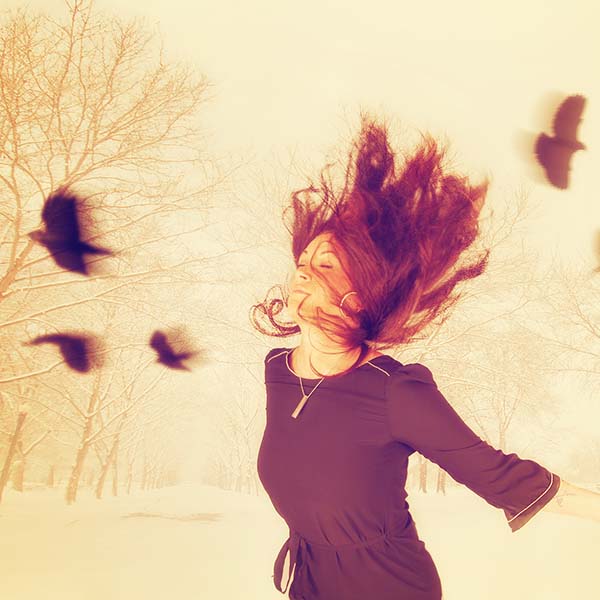 Channelled Message from Morgana Le Fay:
"Greetings, greetings, greetings,
I am Morgana Le Fay.
Many associate me with Samhain, but also with my power, my Inner Earth wisdom and knowledge and my ability to illuminate and access the deep crevices of your soul matrix to bring up and honour the darker aspect of the soul within.
But it is time for us all to honour the darkness. For the darkness has been the tunnel, the journey into the light.
And this Samhain portal this Full Moon heralds the great opening.
The great opening for the next stage of your souls evolution, your souls rebirth.
Many are scared to go on this journey, this journey of self evaluation, this journey of digging up, stirring up, what has settled at the bottom.
You are making the choice now to no longer hide the pain, the trauma, the fears and limitations that have kept your soul trapped.
But this must be stirred up. It must be brought up to the light.
It is time for the darkness to come out and we wish to help you do this in a way that allows you to heal rather than to be stuck wondering why progress is not being made.
This rebirth is an opportunity for you to take action and make choices.
Morrigan is coming forward with her beautiful, unique, mystical, understanding of the medicine of the Crow, the medicine of the Raven.
You will receive powerful healing from her and her beautiful corvid birds.
We will take you on a journey of deep understanding of your souls path so far, we will help you reclaim this knowledge and understanding and set you free.
And beautiful Rhiannon and her white horse will come in at the end to allow you to gallop off into your new life of wonder and joy.
This is a potent portal, a potent portal for soul acceleration and it is our honour and joy to be of service this way for if you choose to embark on the Dark Goddess journey great leaps can be made in your soul acceleration going forth, blessed be."
---
As always Alphedia Arara will be supporting your healing experience through channelling the sacred sound instruments as well as holding space for you to make the great rebirth that is offered for us all at this time.
It is with honour and joy we welcome you to be part of this beautiful experience.
---
Samhain Rebirth – Dark Goddess Full Moon Workshop
Live via Video Link (Internet Connection required) : EU £54 inc Vat; Rest of World £45
You will receive the Video link and a password to join the workshop a few hours before the workshop starts (please book early to ensure you receive the Video Link).
You will also be sent a link to the audio file after it has taken place.
If you are unable to make the hook up with Video at the time book the distance option below as per normal.
Book Attendance Live via Video Link
---
Samhain Rebirth – Dark Goddess Full Moon Workshop
Distance Option : EU £54 inc Vat; Rest of World £45
Your name called into the sacred space at start (if you book at least an hour before the workshop starts).
The link to the audio MP3 file of the transmission will be sent as soon as complete.
Book Distance Option
---
Triple Goddess Ascension Spheres
EU £36 plus carriage, Rest of World £30 plus carriage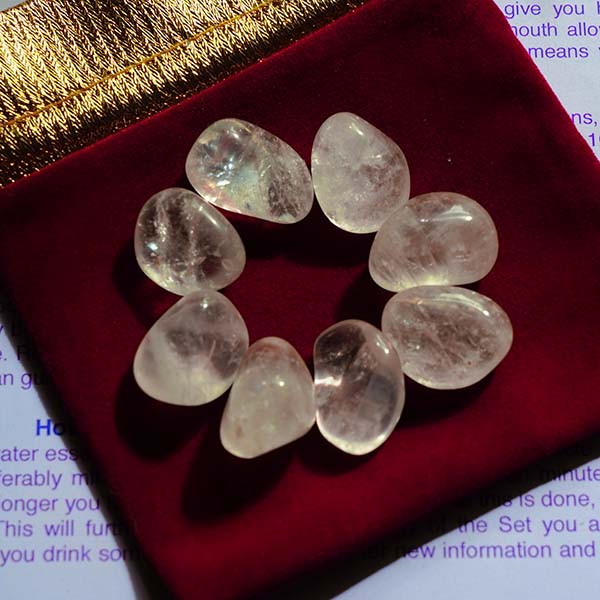 We on Earth have been given this meditation tool to assist in our own personal spiritual development and in working together with others, the raising of the collective consciousness. By using the Ascension Spheres people can access and attune to the energy of Archangels, Gods & Goddesses, Star Systems, Planets, Elementals, Rays and other higher energies. Ascension Spheres consist of 8 crystals or stones which contain a special energy portal, in a tin and satin pouch, with instruction sheet.
These sets are imbued with the essence and presence of the Triple Goddess to enhance your growth and experience while engaged on the workshop, and at all other times.
Buy Goddess Ascension Spheres
---