Celebrate the Solstice Energies with an Ardmano Crystal Skull Healing Transmission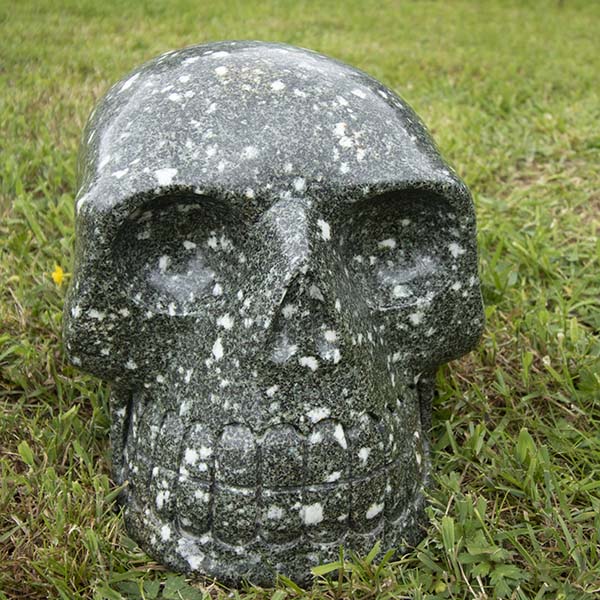 Monday 21st June 2021 Solstice Day
7:00pm – 8:00pm BST
Ardmano is an awesome twenty-eight kilo Preseli Bluestone Crystal Skull, who Alphedia has been guardian of for 9 years.
The Preseli Bluestone crystals come from Preseli Mountains in Wales and are used to form the inner centre ring of Stonehenge.
Ardmano is a Stargate Portal Master Crystal Skull and a profound multi dimensional healer.
He has been offering personal one hour healings for nine years and assisted thousands of clients
This one hour's transmission of distance healing will be run in four parts:
Attuning you to the Solstice Energies and the Galactic Gateway Portal that activated earlier in the day. First quarter hour.
The second quarter of the transmission he will connect you to the current timeline and anchori you fully into your body template through your I AM Presence integration and soul alignment.
The third quarter he will be utilising the energies of the Solstice to manifest and create through the higher aspect of you without limitations of the mind and societal conditioning. Ardmano will support you in seeing the new stage of your soul's spiritual trajectory opening the doors for you to create and vibrate from higher consciousness.
The final quarter will be the choice of stepping onto a higher timeline trajectory if your soul is ready for it. This will initiate changes in your life and soul purpose going forward.
This will support you in processing the cellular shifts that will be occurring for your lightbody over the Solstice moment.
This will be a recalibration of your energy and integration of all the shifts of the first part of this year and Ardmano will bring forth wisdom and understanding of the next stage of your soul's journey through 2021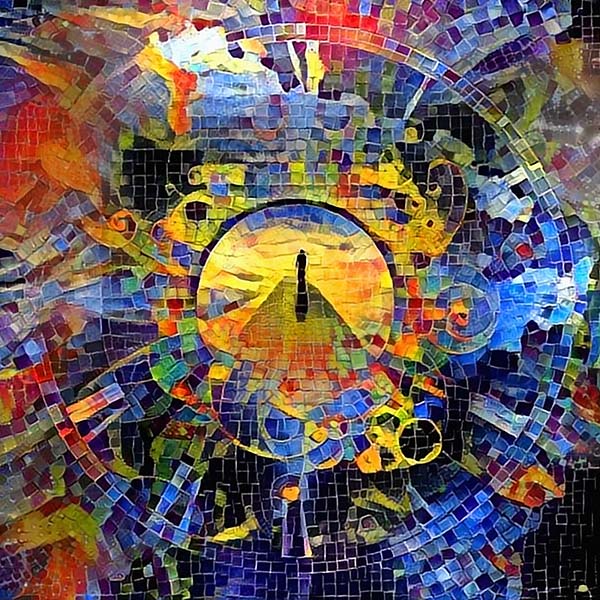 Channelled Message from Ardmano
"It is an honour to call you all this solstice to receive a deep healing and activation from me.
In this healing I will be calibrating your energies with the Solstice frequencies.
Upgrading your soul alignment and integrating your I AM PRESENCE fully through your physical matrix.
Be under no estimation of the great pressure your physical body is under at this time as your rewire, activate and crystalise within.
I will be working on removing your next layers of blocks that are holding you back from your full potential, often unknowingly, allowing you to bloom and flourish and receive the bounties of the Universe.
By doing this you can upgrade into your higher time line trajectory.
You can process and integrate with greater ease the energy shifts and you can reconnect deeply into your true soul essence once again.
This Solstice bring great opportunity to move further out of the matrix that had held humanity back and to raise your frequency.
Bringing you soul understanding and the opportunity to reach greater stages of consciousness in your soul's development.
I am looking forward to working with you all.
Namaste"
As always Alphedia Arara will be holding the space to connect in each and every one of you who wishes to part of this transmission to the consciousness of Ardmano.
There will be no live recording or video of this, as this is a real time receiving transmission.
This is done similarly to receiving a distant reiki healing where you lie down or sit down and rest to recieve.
If you book at least an hour prior to this transmission your name will be placed under Ardmano and called in by Alphedia Arara at the start of this transmission.
It is advised that you drink plenty of water after this transmission.
If you are active during it and unable to meditate, then take time when you are able to meditate to connect with Ardmano and ask to integrate all the healing work that has been done on you and it will be so.
If you are unable to receive this transmission whilst resting or are asleep, part of you will still be actively receiving the healing and you can connect in with Ardmano when you are able to meditate to receive the information on the transmission he has run.
You may wish to print out a photograph of Ardmano and place this under your pillow/chair whilst you meditate or carry it with you if you are going about your daily business at this time.
---
Solstice – Ardmano Crystal Skull Healing
Monday 21st June 2021 7 – 8 pm BST
UK: £12 (inc Vat), Rest of World £10
Please book at least one hour prior to the transmission for Alphedia to place your name under Ardmano
There will be no audio, video or recording of this real time transmission.
It is happening in the multidimensional universal form of consciousness.
Book Ardmano Crystal Skull Healing
---
Testimonials from Previous Group Healings
"Very powerful, direct energy to my back and to my heart then it radiated all over me. So loving and soothing. Helped erase mind worries. Then I radiated energy to peace in world. Thank you! love to all." – Ardmano Group Healing
"I'm feeling lighter and a greater sense of clarity." – Ardmano Group Healing
"Wow, totally blasted away and still integrating. Became very tired approx 1 hour before the transmission. Started meditating and was off and gone immediately. If one of my cats hadn't started asking for attention after one hour I probably would have fallen into very deep sleep immediately after. Remember small bits of several recurring themes passing through my field. But not much detail. Will tune in again this evening and ask dear Ardmano if there is anything that I need to remember or integrate consciously. Feeling at ease and tired today. Decided to relax and take it very easy to allow further processing.Thank you 🙏 so much dearest Alphedia and Ardmano! Feels like a major shift!! 😘🤩💝💖🌈" – Ardmano Group Healing
"Immediately felt lighter – much lighter – after the session – a lot of release continued from my night before – feminine energy blocks – and slept through the night. 3 cheers for me. And Ardmano 
" – Ardmano Group Healing