In this Full Moon Inner Matrix Workshop Egyptian God Thoth is offering us the opportunity to free ourselves from the vibrations that block spiritual enlightenment of our soul.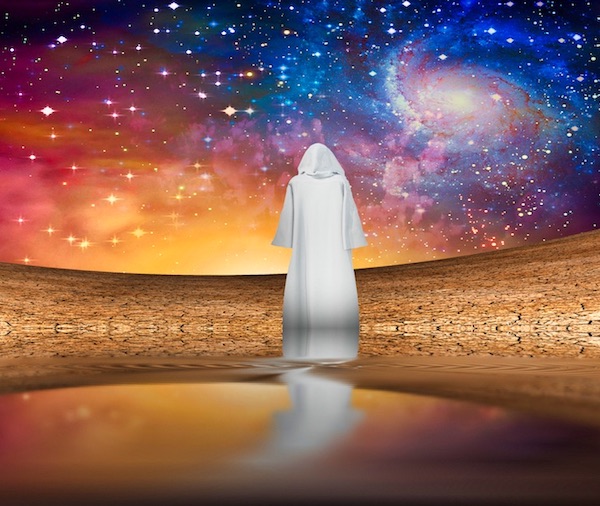 Accessing Your Inner Matrix Knowledge – Thoth Full Moon Workshop
RECORDING AVAILABLE NOW Saturday 14th September 2019

Glenholm Spiritual Centre, Scotland ML12 6JF
This Full Moon in Pisces occurs at 5.32am on 14th September 2019 BST.
This Moon is known as a 'micro moon' as the full moon will be at its furthest point away from Earth.
This means that we have the opportunity to move into this space of open consciousness.
The Egyptian God known as Thoth is often known as a High Magician, specialising in manifestations, sacred geometry, writing and astronomy.
He is known as the Scribe of the Gods and brought forth many books on hermetic secrets of magic and manifestation, the most famous being the Emerald Tablets.
Thoth is one of the key deities aiding us with Humanity's evolution as we move into this further stage of the Ascension Process at the solstice of 2019.
In this Full Moon workshop he is offering us the opportunity to free ourselves from the vibrations that block spiritual enlightenment of our soul.
Alphedia Arara will channel Thoth directly to bring through wisdom for you.
You will go on a self realisation exercise where Thoth will assist you in understanding the vibrations that are held within your inner holographic matrix that are blocking your spiritual enlightenment and are ready to be released and washed away now.
You will receive a Thoth Ascension Sphere attunement which will provide a deep soul healing for you.
Then Alphedia will channel the guided meditation from Thoth supported by sound healing, which she will channel through the Tibetan singing bowls, percussion, crystal singing bowls and any voice toning that is required to support you on this powerful healing journey.
Alphedia will then channel live personal messages of wisdom for those in attendance and those who take part distantly will receive a message of guidance from Thoth after the course finishes (if you book the workshop at least one hour prior to it taking place).
Know that full moons are a powerful time to support your healing and spiritual growth.
Alphedia Arara is an experienced facilitator to support you on your inner soul journey work.
This is an exciting opportunity to have a live connection directly with the Egyptian God Thoth whose wisdom has been profound in shaping Humanity's evolution and continues to be so.
Thoth Inner Matrix Channeled Message
"Greeting, greetings. I am known as the Egyptian God Thoth, but I was a High Priest during Atlantis and I have been a seeker of illuminated knowledge throughout many galaxies.
My role here on Earth is to aid spiritual enlightenment and to support the Earth experiment.
This Full Moon I offer you spiritual enlightenment opportunity of access to your inner matrix knowledge.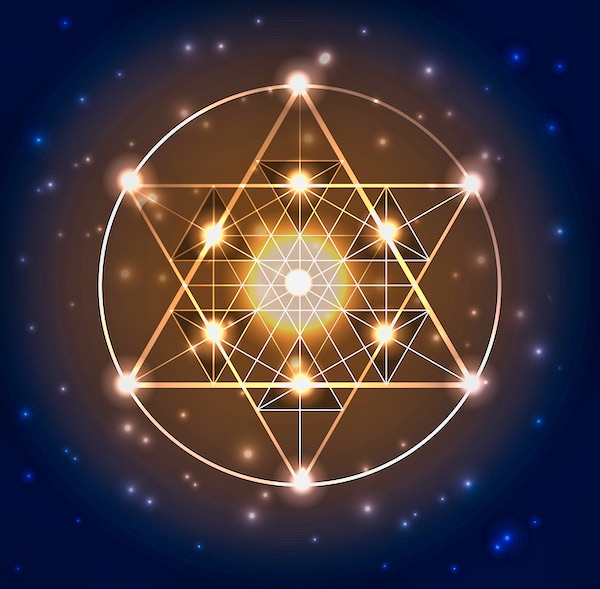 You may wonder now what the inner matrix is but within every soul there is a sacred geometry form through which you resonate and manifest forth your spiritual enlightenment.
Many inner matrixes have been distorted and this Full Moon heralds in through the Piscean watery energy the opportunity to cleanse and wash away any distortion that is affecting your spiritual enlightenment at this time.
As souls in the build up to this Equinox, the still point, you have a final opportunity to purge and wash away vibrations that are not your harmonious with your inner matrix self.
As you know, you are all souls vibrating at a particular frequency.
Depending on your frequency, depends on your level of spiritual enlightenment.
Another word for enlightenment is knowledge and as a knowledge keeper I am ready now to aid you in accessing a further level of your soul knowledge.
Some of you may be feeling slightly confused with the energy frequencies that are occurring.
They may be bringing up fear, resistance, anger and uncertainty which is being reflected in the outer world also through your political systems as this time.
You have the knowledge and understanding that great change is coming to the world and to Humanity at large as we move further in to the unity consciousness process.
This moon's energy offers you this opportunity to feel birthed and new.
The planetary "T" square that is occurring is often known as the 'Phoenix Rising' and this gives you the opportunity to embark upon soul resurrection in this cycle.
Know, that this Full Moon heralds in the Portal for the Equinox energies.
It is an opportunity for you to access the deep knowledge of your inner soul enlightenment.
It is an exciting moon offering you the opportunity to realise more of your soul within.
I, Thoth, have assisted many civilisations through this process of spiritual enlightenment.
Many of you are Earth healers and Temple builders who are on the Earth to recreate the temples of light and to bring through the innate knowledge within your soul that will help move Humanity's consciousness further on in this enlightenment process.
I will take you to my temple of wisdom that is holographically held within the Great Pyramid in Egypt.
Few are aware of this space, however I am making it accessible once again for you all to have this experience of accessing the inner soul matrix with ease.
I look forward to our healing session. Namaste."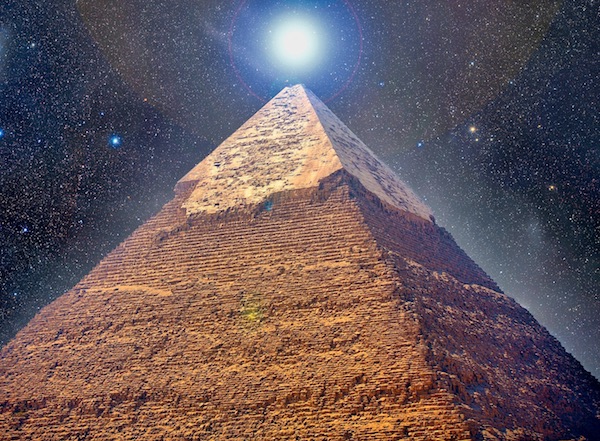 ---
Recording Option: Accessing Your Inner Matrix Knowledge – Thoth Full Moon Workshop
Please read the About Workshops page for more details of this option.
Book Distance Option
---
Thoth Ascension Sphere Set
UK £36 plus carriage, Rest of World £30 plus carriage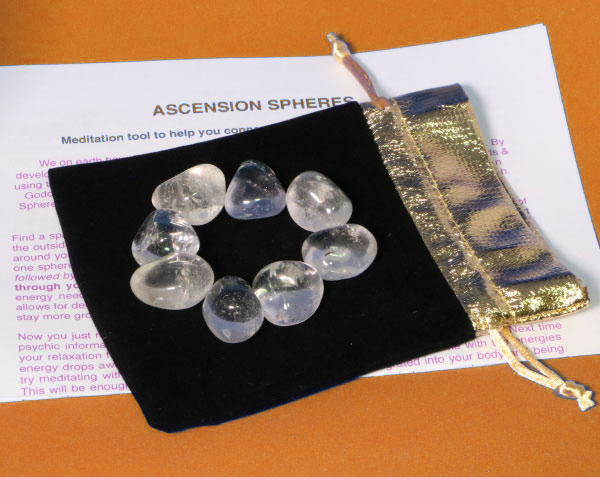 We on Earth have been given this meditation tool to assist in our own personal spiritual development and in working together with others, the raising of the collective consciousness. By using the Ascension Spheres people can access and attune to the energy of Archangels, Gods & Goddesses, Star Systems, Planets, Elementals, Rays and other higher energies. Ascension Spheres consist of 8 crystals or stones which contain a special energy portal, in a tin and satin pouch, with instruction sheet.
These are imbued with the essence and presence of Thoth to enhance your growth and experience while engaged in the workshop, and during meditation.
Buy Thoth Ascension Spheres
---