RECORDINGS AVAILABLE  NOW!

Held on 2.30pm – 5.00 pm. BST
Saturday 17th of July, 2021.
 Attendance on Vimeo Video and/or Video and MP3 downloads after.
Alphedia Arara author of "Messages from Natures Guardians' has been asked to run a new set of workshops from the Elemental Realm.
This first in the series will be from the Earth Element and working with the Gnome Consciousness.
Gnomes are powerful Elemental Guardians of the Ley lines, the energy matrixes of the Earth.
As well as Guardians of the soil and undergrowth.
Whilst visiting Findhorn Fairy Garden, Alphedia met with Muk the Gnome who had a clear message to humanity that the Gnomes are important and that more humans require to be working with them at this time.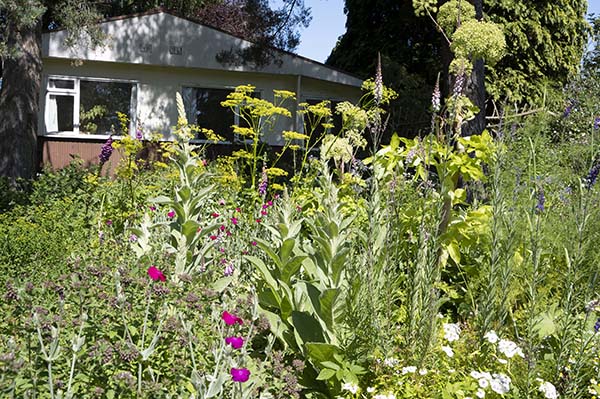 The Gnomes are wishing to support you on the importance of being in body, grounding and anchoring fully in our connection with the Earth Element and Mother Earth.
As well as opening up your channels to be able to anchor the higher frequency light with greater ease into your body and then into the ground and Mother Earth.
Muk and his fellow Gnomes will be teaching you about how to communicate with them and how to spot when there is a Gnome trying to make contact with you.
In this workshop the Gnomes will be bringing through their knowledge of their roles on Earth, their roles as the guardians of the energy lines.
As well as setting you Earth healing tasks and supporting you with physical healing too.
In this transmission :
Alphedia will channel the gnomes live, you will be taken on a guided channeled meditation to connect with Gnome Consciousness.
You will have an Gnome Consciousness Ascension Sphere attunement to attune you to the frequency of the Gnomes vibration.
You will as receive grounding exercises and a
Gnome meditation healing live transmission.
In this transmission the gnomes will be working on you opening up your Earthen portals,
they will perform an anchoring into body procedure and
supporting you having a deep understanding why Earthing and having a balanced Earth Element is of such importance.
You will learn the percentage that you are in balance with your earth element,
You will learn the best way for your own soul to ground and Earth into body and
you will also receive the opening up of your anchoring light channels.
These are channels within your meridian systems, that allow you to be open like an antennae,
to be able to anchor the higher light code frequencies and then release them from your hands and feet as you walk upon the Earth.
You will be given an invocation to say when you visit sacred sites or when you are walking in nature and you wish to be anchoring particular codes and frequencies that the gnomes in that area ask to be brought in.
You will learn how to communicate with the Gnome Realm and be assigned your own Guardian Gnome.
This is the first time gnomes have offered to help humanity in this way by assigning them with a guardian.
Know this is a very exciting opportunity for the Gnome Conciousness as well us Elemental lovers, Earth healers and humanities connection with the Gnome Conciousness on Earth.
No previous experience of working with Elementals or Gnomes is required, the information will be brought through for whatever is the right level for your own conciousness.
The healings will all be supported through Alphedias channeling of the sacred instruments and any light language communication from the Gnome Kingdom.
This will be channeled live on the day so more knowledge may come through from the Gnome Realm.

Channeled message from the Gnomes.
"Greeting, Greetings,
I am Muk of the Gnome Conciousness.
I am delighted to be bringing forward this Gnome – transmission for you all.
We Gnomes are of great importance here on Earth and yet few humans show us respect.
Few acknowledge us, we may not be as exciting as the Fairies with their fluttering wings and irridescent shining light.
But we are a powerful vibration of great importance in the stabilisation of these Earth changes.
It is important to honour the Gnome Conciousness, just as it is important to honour your own physical self.
We see many particular walk-in souls who do not regard the physical body with great importance and in fact they actually struggle to stay present within their physical shells.
We are going to aid you in clearing the barriers to being fully grounded and in body.
We are going to be shifting the barriers to you honouring your bodies.
So anybody with addictive tendencies, anyone who struggles to eat healthily, to exercise enough and to follow a daily routine of connecting to nature enough, we will be of great service to you.
We are calling forward in particular these Earth workers who are here to transform the relationship between humanity and Mother Earth.
We are here to support the Earth in ascending through her realms of Conciousness into the higher templates of wisdom and truth.
And we are here to most importantly establish a communication with you so that we can become key allies and guides to support you in your Earth walk.
We are here in particular to assist you with gaining confidence in your physicality on earth.
And also to support you as you learn how to use yourselves as conduits for the higher light,
As anchors for bringing through codes and frequencies, to heal the land, especially in the areas of deprivation, disease, disorder and disruption.
Many of you are here to do this sacred work and also to create Portals that allow us gnomes to recharge ourselves within Elemental Hospitals.
We will be grateful for this teaching so that you may be of service in this way.
I look forward to connecting.
Namaste"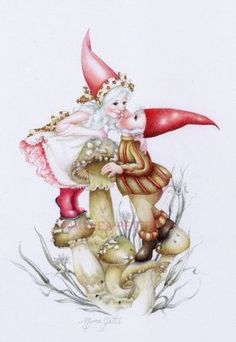 If you wish to learn more about gnomes and their role as elementals Alphedia has a chapter in her book "Messages from Natures Guardians " dedicated to them, it is available to purchase directly from the Elemental Beings website.
Book Download File